Feb. 11 was a night that Yuri!!! on Ice fans will never forget, with a talk segment with a star-studded panel and an exciting all-night screening of the series with thousands of fellow fans!
On Feb. 11, Toho Cinemas Roppongi was filled to the brim with over 30,000 ecstatic Yuri!!! on Ice fans for a celebrity-filled talk show and all-night screening of the series!
The talk show featured several familiar and star-studded names, including Kubo Mitsuro (creator of Yuri!!! on Ice herself), Toyonaga Toshiyuki (voice of Katsuki Yuri), Suwabe Junichi (voice of Victor Nikiforov), and Uchiyama Kouki (voice of Yuri Plisetsky). After introducing themselves and officially getting the talk show underway, the assembly hall was quickly booming with loud cheers as they spotted a new visual that featured all the skaters in the series!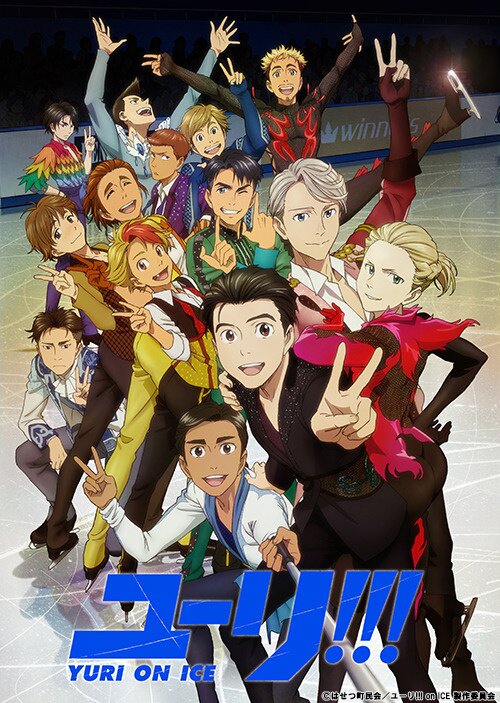 The cast of the series captivated listeners with tales and thoughts about the explosively popular series, with Toyonaga even commenting (with a chuckle) on how close him and Suwabe became as a result of recording together!
The Yuri!!! on Ice official Twitter also gave fans a chance to submit questions beforehand so that the panel might have a chance to answer them, which resulted in plenty of hilarious and squeal-worthy moments.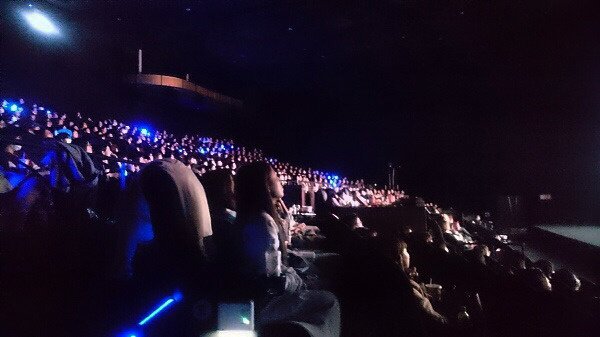 After the talk show ended, the all-night screening of the full 12 episodes began with fans gathered in excitement despite having seen the series before. Electricity in the air was felt as everyone shared laughs, cheered their favorite skaters on, and bonded over their love for Yuri!!! on Ice. Even towards the end around 4:00 am, the final episode was met with screams of encouragement for the characters on screen, and the hall shook with a thunderous applause afterward.
This impressive showing and their relentless outpour of emotions showed just how much of an impact this show has had on fans.
©Hasetsu Town Council / Yuri!!! on Ice Production Committee