Pre-orders for MegaHouse's "G.E.M Series Pokémon Ash, Pikachu & Charizard" figure which will be released in late June are set to open on Feb. 9. This year marks the 20th anniversary of the Pokémon anime and what better way to celebrate than with a figure inspired by its best-loved characters - Ash, Pikachu, and Charizard!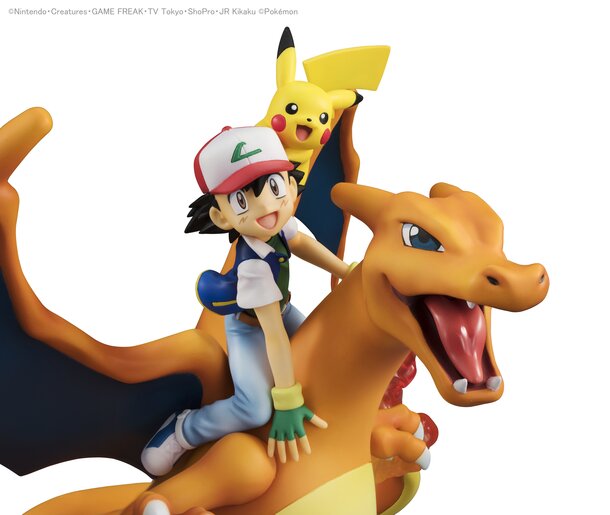 The figure perfectly captures all of Charizard's strength and kindness with his powerful wings wide open. Riding on Charizard's back, Ash and Pikachu are sculpted looking in the same direction so you can really feel their intense bond.
You can also display the figure alongside the previously released Ash, Pikachu and Charmander, or Misty, Togepi and Psyduck figures to enjoy even more of the Pokémon world!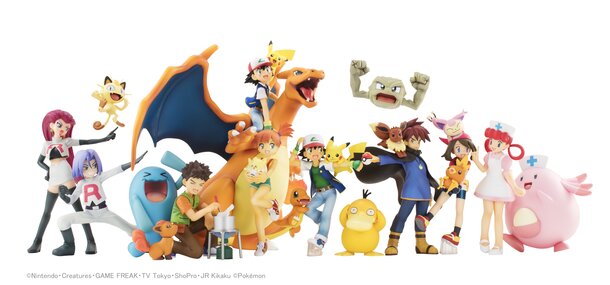 Full Details
Name: G.E.M. Series Pokémon Ash, Pikachu & Charizard
Price: ¥8,900 (plus tax)
Specifications: painted, non-articulated figure
Height: approx. 190 mm
Vendors: hobby shops across Japan, emporiums, and online stores
Release: Late June 2017
©Nintendo, Creatures, GAME FREAK, TV Tokyo, ShoPro, JR Kikaku
©Pokémon