The Kagoshima-native idol cat Nyankichi's journey around Japan has finally been captured in the official photo book Tabineko Nyankichi Photo Collection: Donya Toki Demo Warau Kado ni wa Fuku Kitaru! (published by Futabasha / ¥1,200 plus tax). A photo exhibit is also being held in the city to commemorate the release, so if you're in the area you should definitely visit to marvel over this talented little kitty!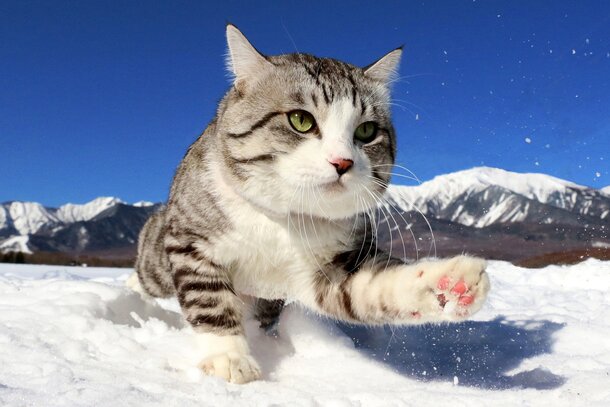 Nyankichi is a male tabby from the fields of Kagoshima in Kyushu, that's taken on the duty of patrolling the area. The cute and unique Nyankichi Facebook page "Noraneko Nyankichi" has earned more than 110,000 Likes on Facebook (as of Feb. 3, 2017), and has even made appearances on TV, in magazines, and at events in the area. He also has fans around the world including Taiwan and Hong Kong.
Nyankichi and his loving family are now also working towards helping with the reconstruction of Kyushu, and have released a photo book packed with strong and fun photos of Nyankichi traveling around Japan!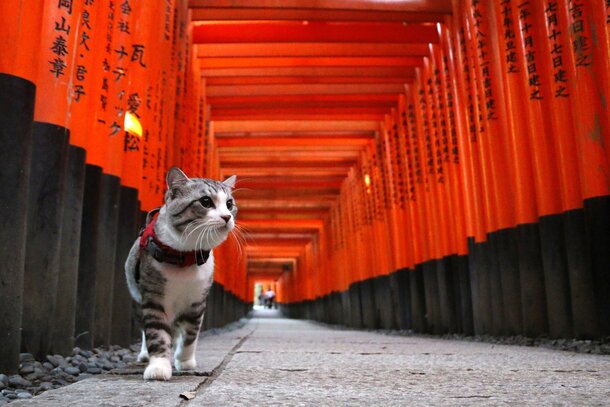 Book Title: Tabineko Nyankichi Photo Collection: Donya Toki Demo Warau Kado ni wa Fuku Kitaru!
Photography: Iihoshi Shosei
Author: Sodate no Haha Youko
Release Date: Jan. 24, 2017
Price: ¥1,200 plus tax
Specifications: A5, full color, 96 pages
ISBN: 978-4-575-31213-3