"Anime≒fashion" mail order site SuperGroupies is opening a pop-up store in collaboration with Touken Ranbu -Online-! This will be open for a limited time from Jan. 25 through Jan. 31 at Seibu Ikebukuro Main Store 3F. Kyo-Yuzen-dyed kimono based on Mikazuki Munechika and Kashu Kiyomitsu will be on display along with limited edition pre-orders.
The Mikazuki Munechika and Kashu Kiyomitsu Kyo-Yuzen kimono were both made specifically for this event. There were more than 10 steps from drafts to dyeing, all carried out by masters who have inherited these traditional skills. These items, designed by masters who create Kyoto's highest grade of kimono, are absolute must-sees for fans.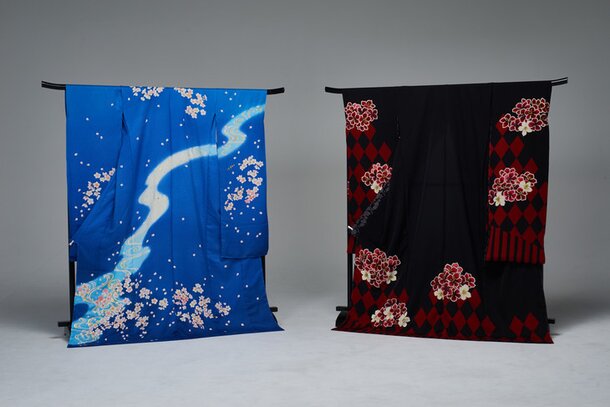 Along with the displays, pre-orders for Japanese accessories like hair ornaments, ornate hairpins, obi, geta, silk wrappers, and bags will be open. Each of these items incorporate the designs of the Kyo-Yuzen kimono and will also be popular as commemorative goods.
Touken Ranbu -Online- × SuperGroupies
Pop-Up Store Exhibit Dates: Jan. 25 (Wed.) at 10:00 am ~ Jan. 31 (Tues.) at 9:00 pm
Seibu Ikebukuro Main Store 3F A7MC Space
Space Online Reservation Dates: Jan. 25 (Wed.) at 10:00 am ~ Feb. 12 (Sun.) at 11:59 pm
(C) 2015-2017 DMM GAMES / Nitroplus