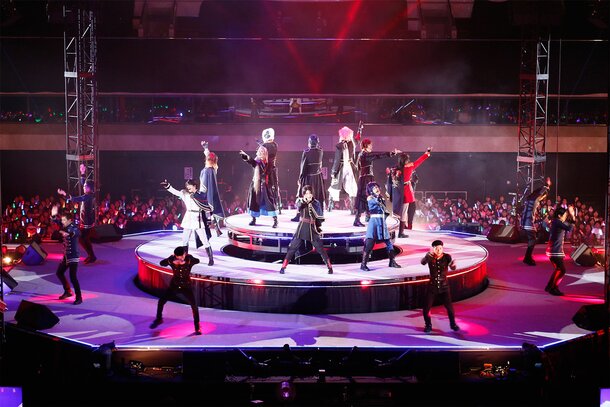 Curtains rose on the musical Touken Ranbu ~Shinken Ranbu Festival 2016~ at Osaka-Jo Hall on Dec. 13. With roughly 10 thousand people in attendance, an photo of this exciting first performance has been released.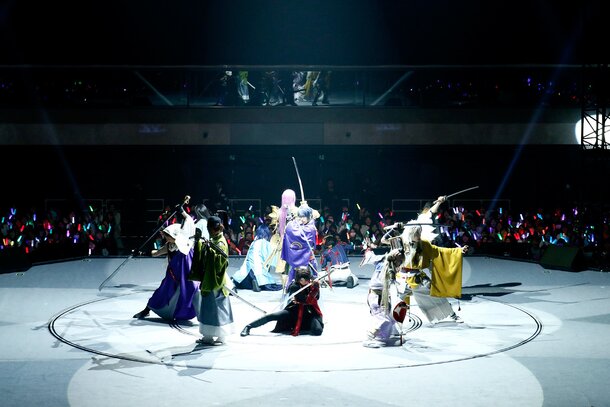 This live show featured the Touken Danshi performing based on 2 stories: Atsukashiyama Ibun and Bakumatsu Tenroden with a charm possible only through musicals.
In addition to the many scenes performed with guests, there are also scenes with previously unseen outfits, so there's something for all fans to enjoy. The singing and dancing will go on for two hours with the best musical numbers from the trial performances to Bakumatsu Tenroden.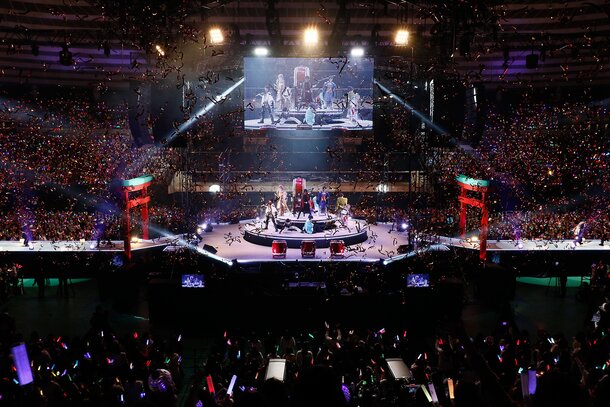 There will be 4 performances on Dec. 20 (Tues.) and 21 (Wed.) in Tokyo's Ryogoku Kokugikan. There will also be a nationwide live viewing of the final performance on Dec. 21 (Wed.) at 7:00 pm at movie theaters nationwide.
As a special bonus at the live viewings, there will also be comments from all 11 of the Touken Danshi after the performance, so don't miss out!