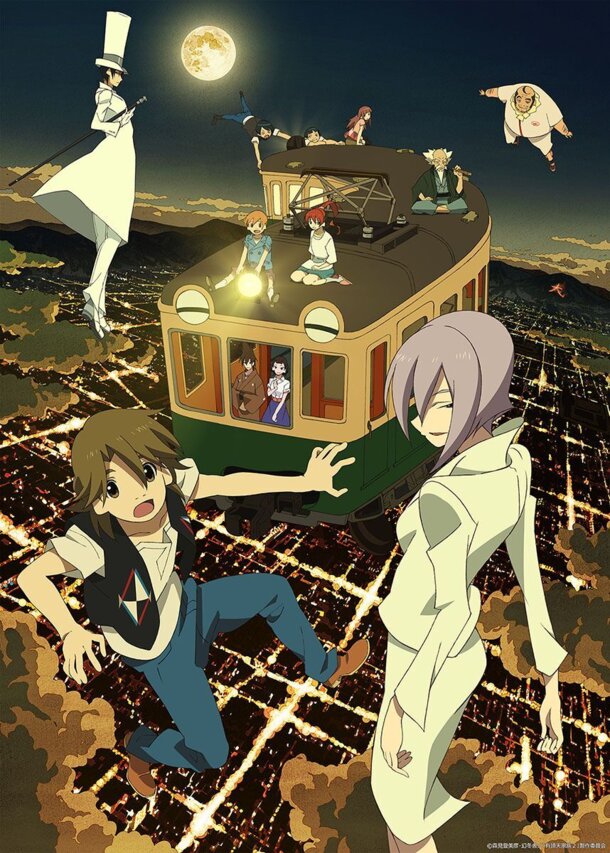 We're getting closer and closer to the April 9 air date of Uchoten Kazoku 2, or The Eccentric Family 2! This comedy-drama is based on the light novel by Morimi Tomihiko. The series is set in modern Kyoto, so it's no surprise that a number of backdrops are based on real-life locations. Most notable among those is the Shimogamo Shrine!
This same location was also the setting of a special event on Jan. 12: Uchoten Kazoku's inauguration as the Kyoto Special Goodwill Ambassador! This title is a new one established to develop the "brand of Kyoto and its tourism," and the inauguration ceremony was packed with special guests including Morimi, as well as the cast and crew! A number of announcements were made, as well, including the artists behind the opening and ending themes.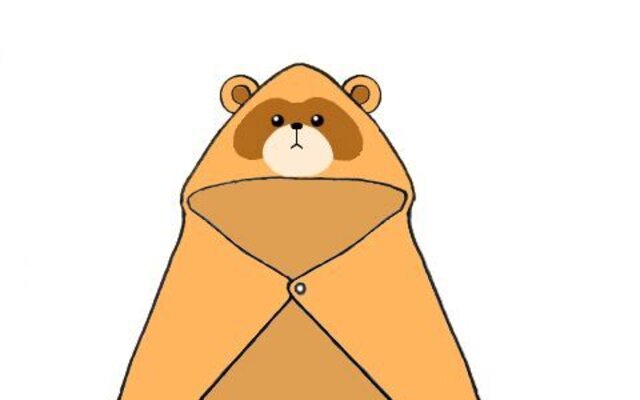 There will also be several events taking place around Kyoto associated with the new title, and first among these is the Eizan Electric Railways Uchoten Kazoku Train! Beginning on February 1, the Komorebi train will be decorated with Uchoten Kazoku art!~ This will last until May 30 and be in place between Demachi Yanagi Station and Kurama Station. If you're making a trip to Kyoto, make it just a bit more special!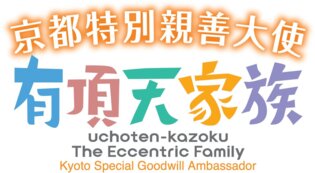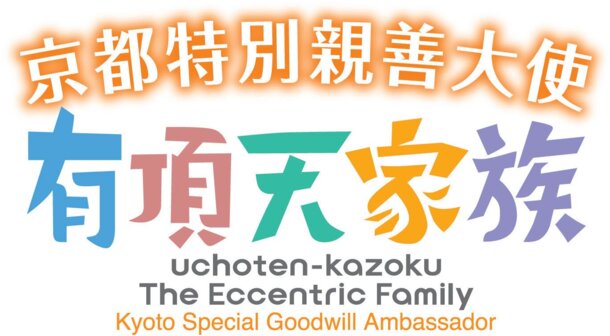 Event Details:
**Uchouten Kazoku 2** Event: Tanuki Gathering At The Forest Of Tadasu, Shimogamo Shrine
Event Date: Thursday, January 12th, 2017 *Event will be held even if it rains.
Participants: Sakurai Takahiro (Voice of Yasaburo), Noto Mamiko (Voice of Benten), Juniro (TBA), Morimi Tomihiko (Author), Yoshihara Masayuki (Director), Horikawa Kenji (Producer)
Location: Shimogamo Shrine (Kamo-mioya Shrine) Inner Shrine (15 min walk from Keihan Line, Izumicho-Yanagi Station)
Opening Time: 10:00 a.m. JST
Beginning Time: 11:00 a.m. JST
Ending Time: 12:30 p.m. JST (TBC)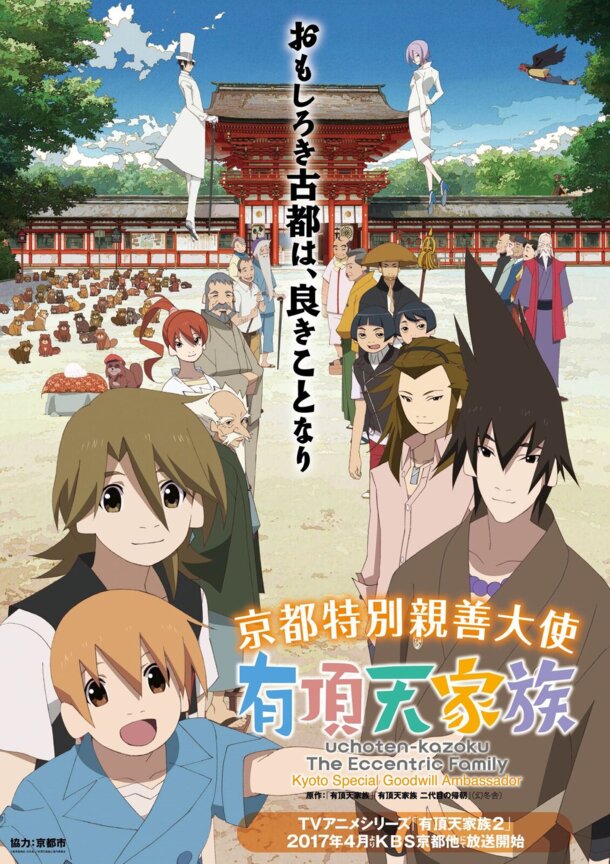 Cast:
Yasaburo: Sakurai Takahiro
Yaichiro: Suwabe Junichi
Yajiro: Yoshino Hiroyuki
Yashiro: Nakahara Mai
Benten: Noto Mamiko
Mother (Tosen): Inoue Kikuko
Akadama: Umezu Hideyuki
Kinkaku: Shuya Nishiji
Ginkaku: Hatakeyama Kosuke
Kaisei: Sakura Ayane
Prof. Yodogawa: Higuchi Takehiko
Junior: Majima Joji
Gyokuran: Hikasa Yoko
Kureichiro: Nakamura Yuichi
Tenmanya: Shimada Bin etc.
Staff:
Original Story "Uchoten Kazoku – Nidaime No Kichou" (Gentosha): Morimi Tomihiko
Original Character Design: Kumeta Koji
Director: Yoshihara Masayuki
Written by: Higaki Ryo
Character Design / Animation Director: Kawatsura Kosuke
Art Director: Takeda Yusuke & Okamoto Harumi
Compositing Director: Namiki Satoshi
Color Design: Inoue Katsue
3D Director: Ogawa Kohei
Editing: Takahashi Ayumu
Sound Director: Aketagawa Jin
Music: Fujisawa Yoshiaki
Opening Music Artist: mulktub
Ending Music Artist: fhana
Music Produced by: Lantis
Animation Produced by: P.A. WORKS
Produced by: "Uchoten Kazoku 2" Committee
(c) Tomihiko Morimi , GENTOSHA / Uchoten Kazoku 2 Committee