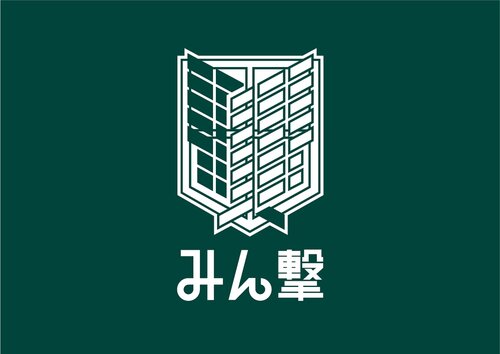 Kodansha Ltd. have launched MinGeki, an official Attack on Titan fan site where fans can come together to chat, get creative, and spread the word about Attack on Titan! MinGeki is a special project based on the concept of enjoying Attack on Titan to the max, and it was developed with the aim of letting even more people experience Attack on Titan through users' ideas and activities.
MinGeki offers a brand new way for fans to get involved in Attack on Titan. Users can take part in official operations posted on the MinGeki website, and some of the ideas that users come up with will be used for official events, official merchandise, and in Attack on Titan promotional materials.
Fans can discuss ideas together using MinGeki's social media site functions. The MinGeki site is packed with exclusive tools, including an Attack on Titan character maker and business card maker (coming soon). Loads more official operations and tools will be added in the future, so make sure you keep checking back!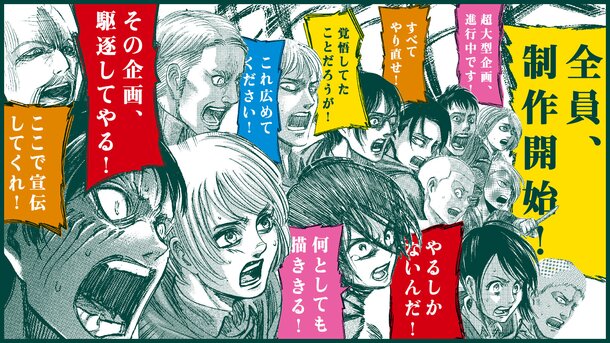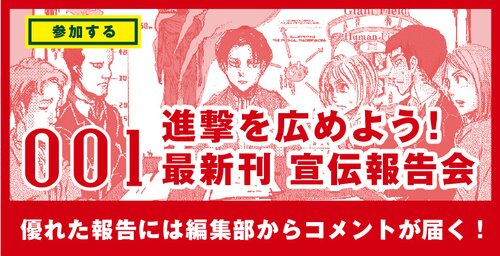 ◆ Official Operations
1. Create Your Own Avatar
With the Attack on Titan character maker, it's easy to make your own avatar! Simply choose your favourite hairstyle, clothes, and accessories to create your very own MinGeki avatar.
2. Attack on Titan Product Planning Office
How would you like the opportunity to design Attack on Titan merchandise? Do you ever find yourself wishing that a certain item existed but you've never found it in the shops? Then don't miss this opportunity to come up with ideas for Attack on Titan products that will get your fellow fans hyped!
3. Make Your Own Publicity Corps Business Card (Coming Soon)
Use your favourite characters and images from the manga and anime series to create your very own Publicity Corps business card! A function that allows users to exchange business cards will be added in the future, and Publicity Corps business cards can also be downloaded! Why not print yours and hand them out in real life?