Have you decided on your 2017 calendar yet? Because Village Vanguard has just released one featuring some of the most beautiful scenes from Makoto Shinkai's movies ranging from his debut film Voices of a Distant Star to his newest piece Your Name on their webshop!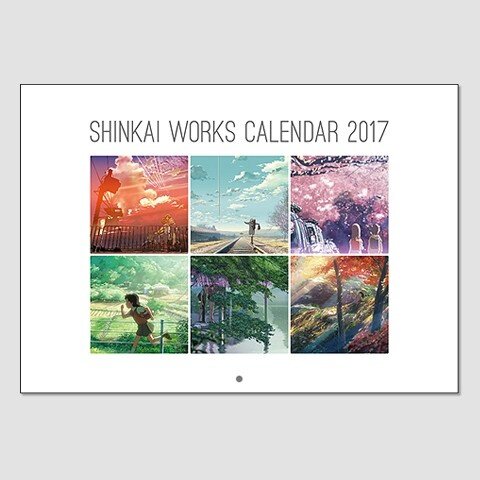 Here's a page from fall to give you an idea: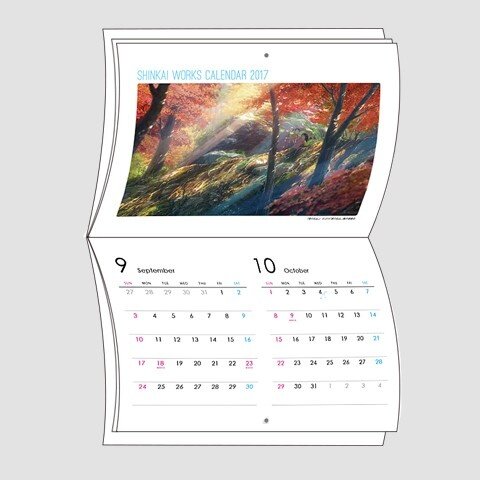 Originally a limited edition premium calendar only available at a few events, it lights up your room with the most breathtaking scenes and a practical design. It could also make for a perfect Christmas present for any fan of Shinkai's work.
It opens to an A3 size, so it should be a piece of cake to find a place for it on your wall.
Browse more of VV's Makoto Shinkai goods here!