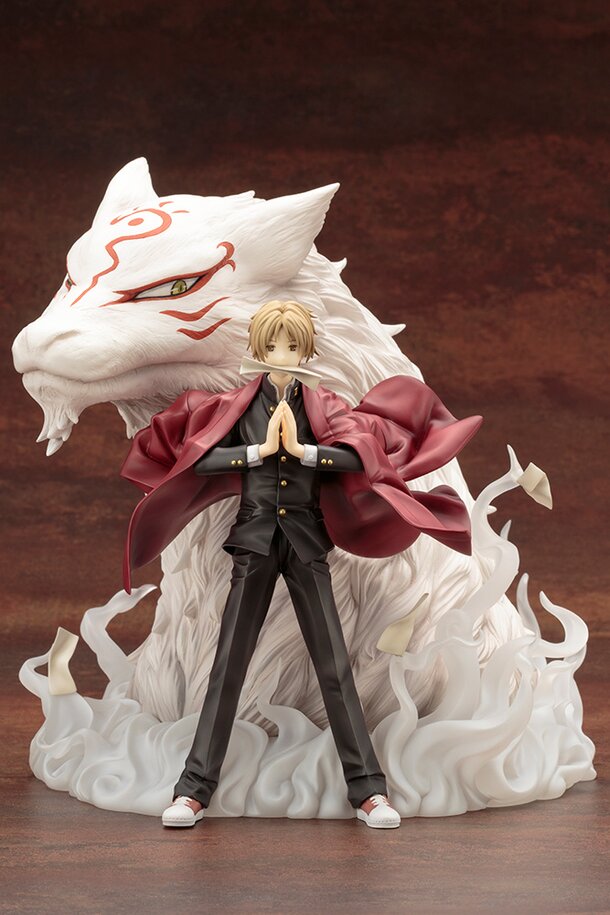 The two protagonists from the popular series Natsume's Book of Friends have been immortalized by Kotobukiya as a gorgeous two-character figure!
The scene that's been recreated to perfection is one familiar to fans - Takashi takes a wide stance with a page of the Book of Friends in his mouth as he prepares to return an inscribed name to where it belongs. The wind blows by as his powers are activated, which sends his clothes rippling appropriately.
Behind him is Madara in his true demon form, watching attentively through slitted eyes as Takashi releases yet another name. His red markings pop fantastically against the white of his fur, which is gorgeously sculpted to the point where its fluffiness looks real.
The figure conveys an airy and natural sensation that speaks to both the scene and the series itself. If you're a fan of this interesting duo, check out this figure!
© Yuki Midorikawa / Hakusensha / Natsume's Book of Friends Production Committee