A new character visual has been released for Koro-sensei Q! based on the original manga by Matsui Yuusei, Watanabe Kizuku, and Aoto Jou!
Koro-sensei Q! is set in Kunugigaoka Magic School's class 3-E. It is a spin-off of the popular manga Assassination Classroom or Ansatsu Kyoushitsu. While this school is meant to train heroes, class 3-E is full of its least impressive students and has Koro-sensei as their homeroom teacher. The newly released visual features Koro-sensei, Nagisa, Kaede, and Karma of 3-E in the cute style of Koro-sensei Q!.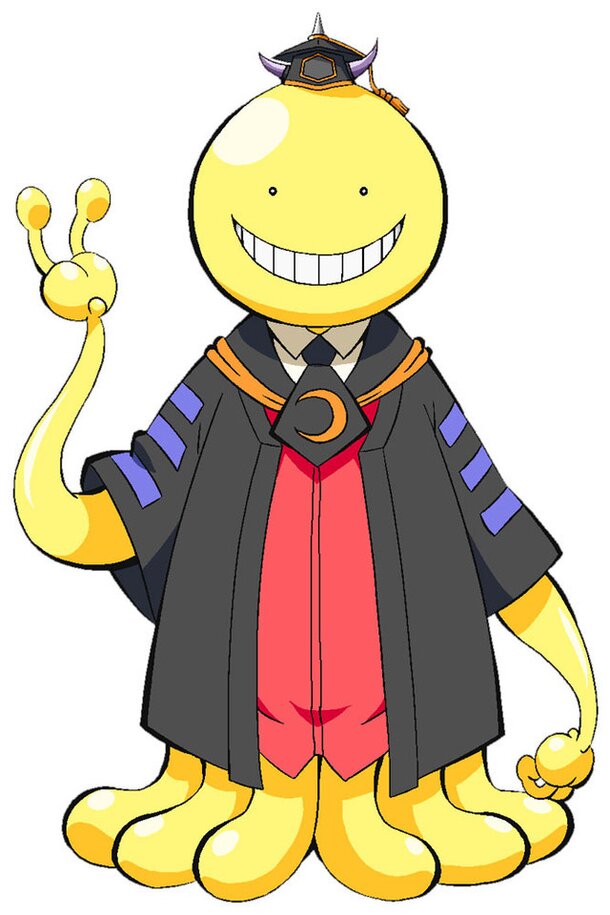 It's also been revealed that Koro-sensei Q! will be screened along with Ansatsu Kyoushitsu: 365-nichi no Jikan at Shinjuku Wald 9 on Nov. 19, giving viewers a chance to enjoy the highlights from the original TV series. Most exciting, though, will be the inclusion of a never-before-seen scene, so if you're able to go to Shinjuku in November, don't miss out!