Remember the Hologram Communication Robot Gatebox (Developed by Vinclu Inc.) we previously introduced here on Otakumode News? Well we've got new news to share: A tech demo of Gatebox Home Live feat. Hatsune Miku is coming to Makuhari Messe!
The Gatebox concept videos we published in the past went viral even on our Facebook, creating a huge reaction among more than 1.5 million viewers. For those who have never heard of Gatebox before, take a moment and check out the concept videos and the previous articles below!
Gatebox Home Live feat. Hatsune Miku is special content created for the Gatebox tech demo in collaboration with Hatsune Miku. It will be available to demo for a limited time from Sept. 9–11 at the Makuhari Messe International Exhibition Hall during Magical Mirai 2016.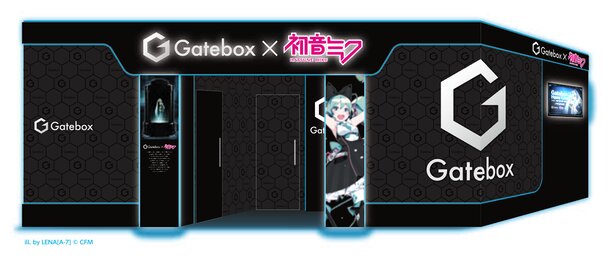 The concept videos released to date show character Hikari Azuma as the Gatebox's hologram, but this time they've used their hologram technology to create a device where users can enjoy performances from Hatsune Miku at home. There's a lot still shrouded in mystery about the Gatebox, so there's no doubt that this tech demo will be a valuable chance to uncover some of it for yourself. This will also be the first chance for the general public to get hands on with the Gatebox, so if you're in Japan make sure to get to Makuhari Messe to not miss this chance!
And now, you can also see how Gatebox's first owners interact with her in this report on Vinclu's Gatebox Masters Meeting! With so much positive feedback, it'll be exciting to see just what comes next.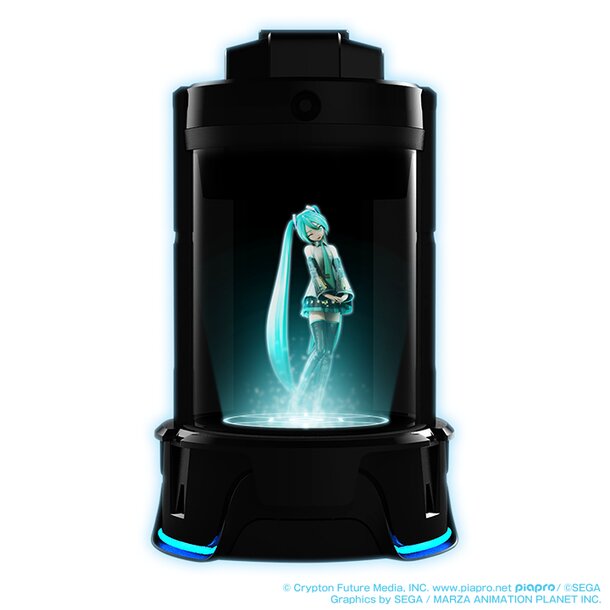 ■ Hatsune Miku Magical Mirai 2016 Details
Magical Mirai 2016 is an event at which attendees can experience the creative culture of Hatsune Miku that is infinitely tied to the future. The event joins together a concert and product exhibition and will be held this year for four days.
URL: http://magicalmirai.com
■ Gatebox Demo Details
Dates: Sept. 9–11, 2016
Location: Makuhari Messe International Exhibition Hall
Contents: Tech demo of Gatebox Home Live feat. Hatsune Miku in which Hatsune Miku appears inside Gatebox and puts on a special show. Enjoy a futuristic home life that can only be experienced through Gatebox.
■ How to Participate
Those who would like to participate in the Gatebox Home Live feat. Hatsune Miku tech demo can register on the special site below. Chosen participants will receive a passcode to be able to experience the tech demo before anyone else.
Special Tech Demo Site: https://www.gatebox-demo.com/
Registration Period: Aug. 22–31, 2016
■ About Gatebox
Gatebox is the world's first Hologram Communication Robot that lets fans enjoy home life together with their favorite CG character. By combining the latest visual projection techniques and sensors of all kinds, you can summon your favorite character and experience living together. Further details on Gatebox can be read here.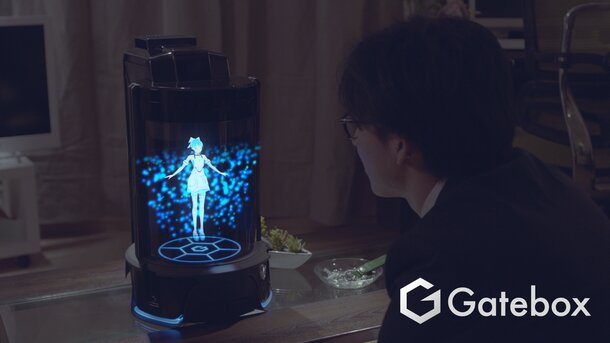 ■ About Hatsune Miku
Hatsune Miku is a type of Vocaloid software developed by Crypton Future Media, Inc. that allows anyone to create music by inputting lyrics and melodies. Myriad creators have created music using Hatsune Miku, which has led to a boom in online submissions. Miku is even popular as a Vocaloid character, and currently the virtual singer has a wide breadth of activities that span product development, live concerts, and more. Her popularity continues to permeate throughout the world.
URL : http://piapro.net