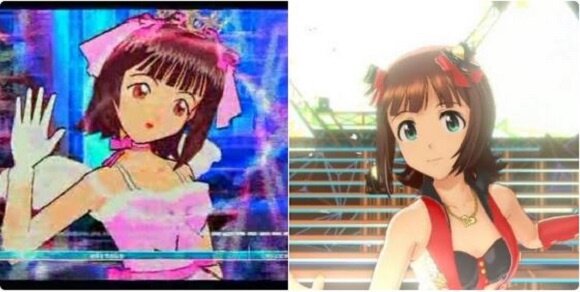 Longtime fans of video game franchise The Idolmaster celebrate over 10 years of musical idol-rearing fun with comparison pictures of the series' graphics over time.
The Idolmaster, stylized as THE iDOLM@STER, is a series of rearing/rhythm video games originally released as an arcade game in 2005. Though the franchise has spawned numerous sequels, spin-offs, anime adaptations, and other media tie-ins over the past decade, all of them revolve around the central plot of training prospective pop idols to become stars.
Perhaps it was the release of a still from the upcoming The Idolmaster Platinum Stars game, slated to be released later this year for the PS4, that got fans feeling a bit nostalgic and sharing comparison pictures of the older and newer games online, as in the following tweet.
▼ Arcade (top left), unlabeled (top right), 2・ One for All (bottom left), and Platinum Stars (bottom right)