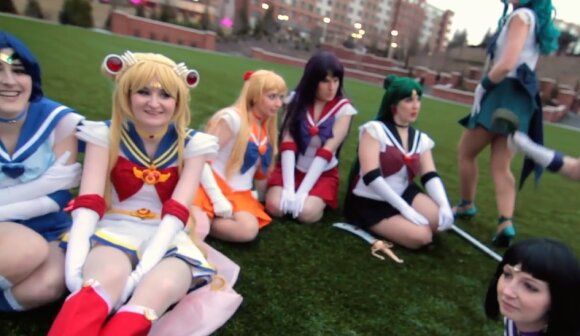 Just like the Sailor Senshi are always there for each other, so too are the members of this documentary's group of cosplay collaborators.
There are countless videos that show how cosplay enthusiasts put together their outfits. In the Name of the Moon: A Sailor Moon Cosplay Documentary, though, doesn't put its focus on the technical aspects of hobby, but on the human ones.
The documentary follows the LaSoldier cosplay team, which was formed by a group of like-minded college friends whose original goal was to dress up as the Sailor Senshi for the 2010 iteration of Maryland-located anime convention Katsucon.
For a quality finished product, even individual cosplay requires a sizeable time investment and emotional commitment. So multiply that by the large number of characters in Sailor Moon's core cast, and the result is feelings and friendships as strong as the anime heroines' magical powers.