The TV anime adaptation of Persona 5 has unveiled another key visual featuring student and thief Sakamoto Ryuji.
This visual is a follow-up to the first teaser featuring Amamiya Jun, which was released on Dec. 24. It shows Ryuji in a stairwell, wearing a gym uniform as he ties his shoes.
As if this isn't exciting enough, there's also a Persona 5 retweet campaign going on! Fans who follow the official Twitter account and retweet the target message by Jan. 17 will be entered for a chance to be one of 55 winners of a set of posters featuring the key visuals of Ren and Ryuji.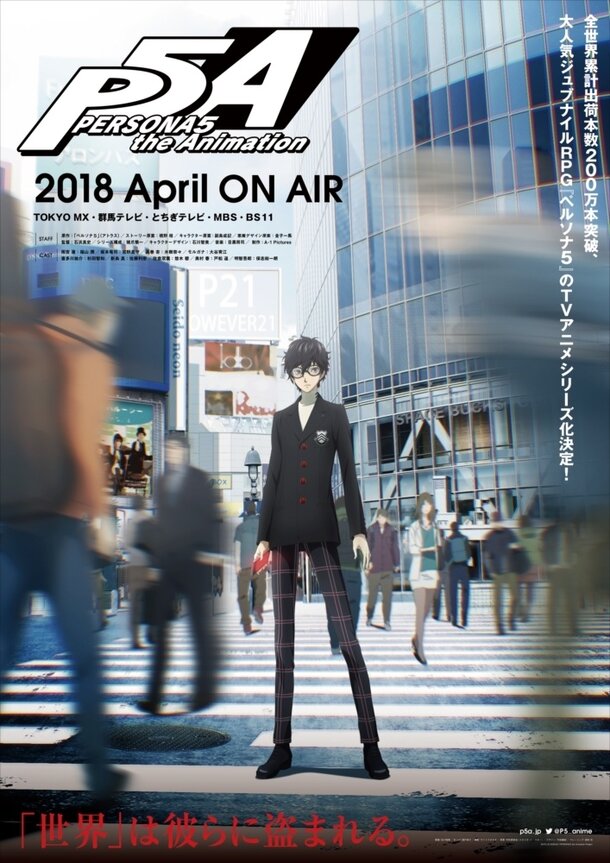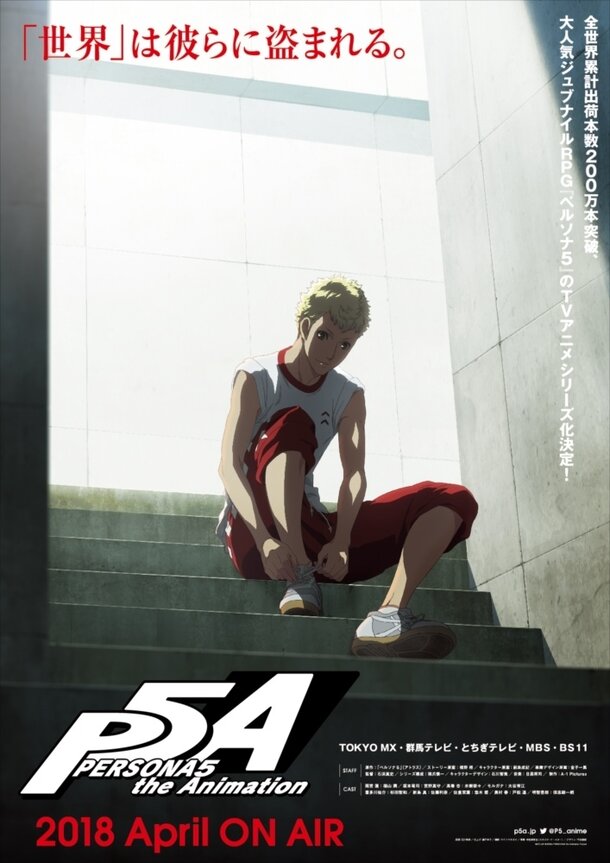 Persona 5 is set to air Apr. 2018 on Tokyo MX, Gunma TV, Tochigi TV, MBS and BS11.
Staff
Original Work: Persona 5 (Atlas)
Director: Ishihama Masashi
Scriptwriter: Inotsume Shinichi
Animation: A-1 Pictures
Cast
Amamiya Ren: Fukuyama Jun
Sakamoto Ryuji: Miyano Mamoru
Takamaki Ann: Mizuki Nana
Morgana: Otani Ikue
Kitagawa Yusuke: Sugita Tomokazu
Niijima Makoto: Sato Rina
Sakura Futaba: Yuuki Aoi
Okumura Haru: Tomatsu Haruka
Akechi Goro: Hoshi Soichiro
Adapted with permission from SPICE