The "Osamu Tezuka Culture Festival - Kichimuji '15" is currently being held until Dec. 23 in Kichijoji, Tokyo. At the venue are myriad works on display themed after legendary manga artist and animator Osamu Tezuka.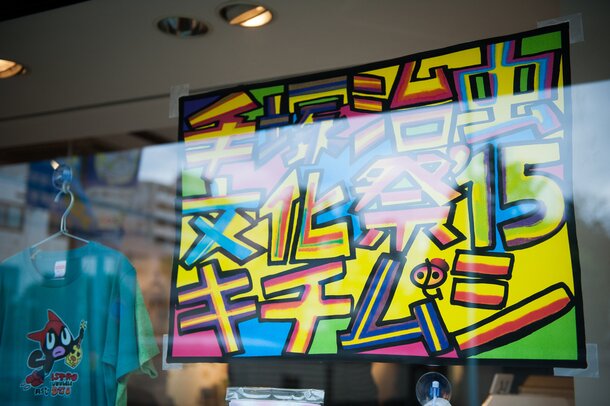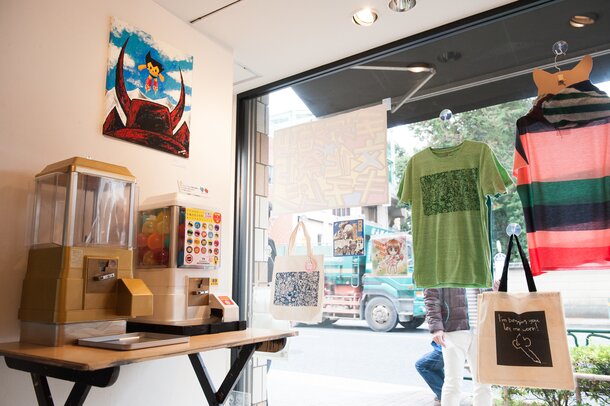 The event is a tribute exhibit themed after the many masterpieces the late Osamu Tezuka created during his lifetime. It features on display and for sale collaboration items, reproduction prints, and more produced for the exhibit by active manga artists, illustrators, and creators.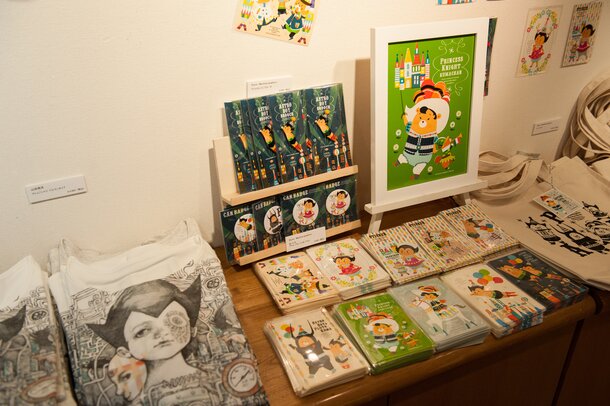 "26 years have passed since Osamu Tezuka's passing, and exhibits and events have been held in various forms to date, but there hasn't often been the chance to hold one in a free space in the city. I came across the venue by chance while walking the streets of Kichijoji. And I thought about wanting to develop a type of event unlike anything held before in the area's street style," the exhibit's producer Rumiko Tezuka said, explaining how the exhibit got off the ground.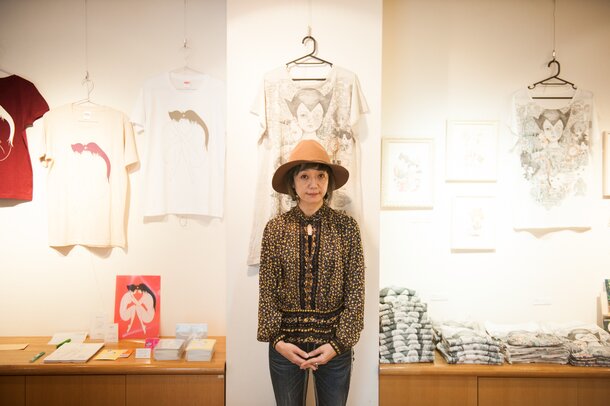 The 17 creators who are exhibiting works were enthused to put their spin on Osamu's work. "I think each creator has feelings of respect for Osamu Tezuka and his work. I asked the creators to create works that freely play with their own motifs of Osamu and their favorite characters from his work," Rumiko said.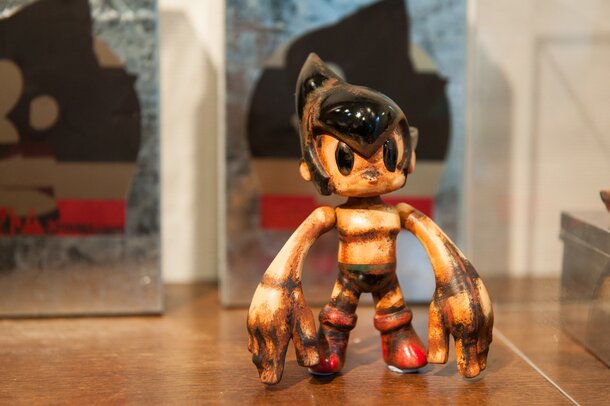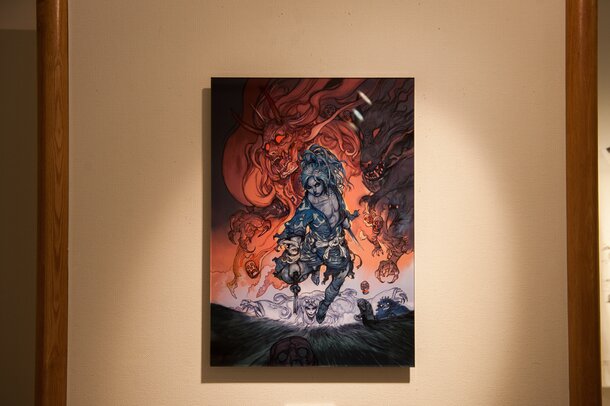 The works of Osamu Tezuka have been translated and circulated around the world, and his works and characters are well known even overseas. "I often hear discussions about how excitement over manga culture and anime culture throughout the world came from fans of Osamu Tezuka," Rumiko said. "There may be the impression that 'Tezuka is unquestionably a legend, but he's from the old days, right?' but by collaborating with current artists, we were able to bring out new charms. Aside from that, I want to feel that the culture of Osamu's work that has had such an impact on Japan's manga and anime culture is deep rooted in modern day creators," she explained, cracking a smile.
The "Osamu Tezuka Culture Festival - Kichimuji '15" is on now until Dec. 23.
This is a Tokyo Otaku Mode original article written by Kohji Sakurai and translated by Jarrett Meuser with photos by Tetsuya Hara.