On Sept. 25, a life-size replica of the Beast Spear from the TV anime Ushio and Tora currently broadcasting since July on Tokyo MX and other networks was on display in Shinjuku Station Square in the East Exit Plaza of JR Shinjuku Station.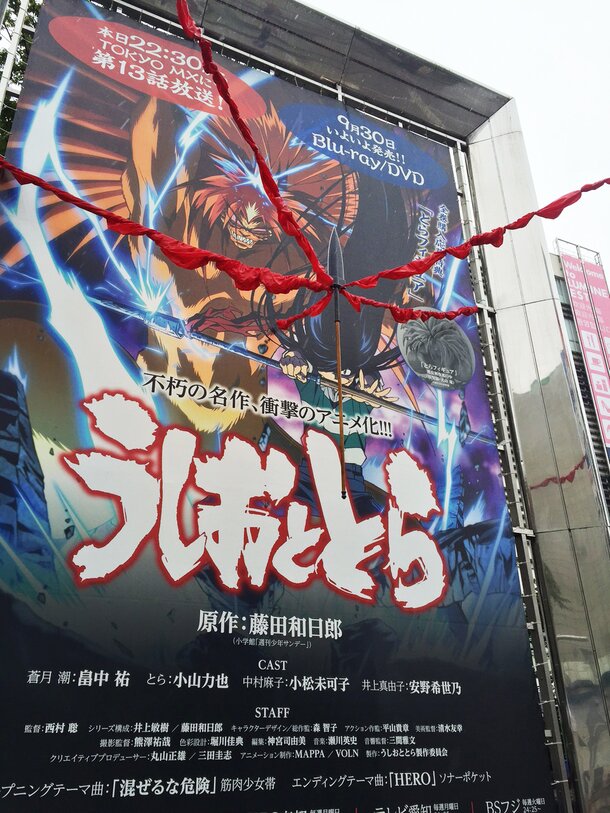 The Beast Spear displayed was roughly 2 meters in length and was produced after the Beast Spear from the series, right down to its nicks and scratches. The display looked as if the spear had been sealed 2 meters above ground.
By the way, a 3/4 scale replica of the spear will also be on display for a limited time in Animate Akihabara, Akihabara Gamers Honten, Tower Records, and Lawson HMV beginning on Sept. 30, the release day of the first volume Blu-ray and DVD. After the display period ends for these 3/4 scale Beast Spears, they will be given away at each store at random among those who purchased volumes 1-6 of the Blu-rays or DVDs. The display period for each store differs, so check each store's site for more details.