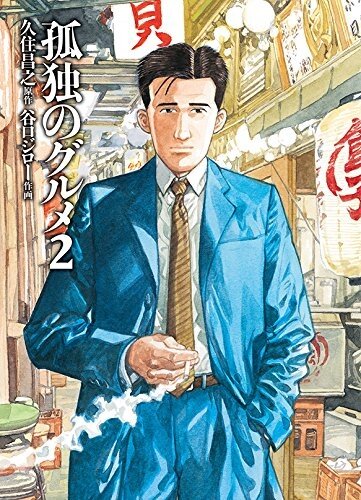 An event to celebrate the release of the second volume of Kodoku no Gourmet, a gourmet manga hotly talked about for its unique worldview, will be held at Shinjuku Loft Plus One on Thursday, Oct. 1. The event is titled "Manga Kodoku no Gourmet Vol. 2 Release Celebration Frenzied Talk."
Author Masayuki Kusumi will talk exhaustively about Kodoku no Gourmet beginning with inside stories on its production to celebrate the first new publication in 18 years for this series that created a huge boom and was even adapted into a drama.
What is Kodoku no Gourmet?
Kodoku no Gourmet is a gourmet manga in which main character Goro Inogashira
aimlessly visits restaurants throughout Japan by himself in his spare time and indifferently enjoys meals.
The series gained attention in Japan and overseas by word of mouth and due to its drama adaptation, and is a documented long seller. In the drama adaptation, Goro Inogashira is played by Yutaka Matsushige, and the series' unique worldview is expressed faithfully. Words of praise have risen up all over for the drama, and its fifth season will finally begin broadcasting in October.
In 2014, the unique gourmet manga character Goro Inogashira was made into an unprecedented figure. It proved popular in Japan and overseas for being an action figure simple in content while having many points of articulation.
Attending the event will be, in addition to author Masayuki, well-known parody manga artist Keiichi Tanaka, food blogger Sakiko Hirano, and Jamaokun, manager of the manga/movie review site A Black Leaf.
What kind of inside stories on production of the long-awaited second volume will be shared by Masayuki, who is considered the "Emperor of Gourmet Manga" for his many gourmet manga including Hana no Zubora-Meshi and Shoku no Gunshi, each of which was adapted into a drama? You won't want to miss it.
Source: KAI-YOU
Source article written by Ryosuke Fujiki