Broadcasts of the final episode of the TV anime Blood Blockade Battlefront have been planned! The last episode was expected to air sometime around July this year, but the episode was postponed based on the conclusion that it was too long to fit within a 30 minutes slot. The last episode, titled "Hello, World!," is in fact 46 minutes in length.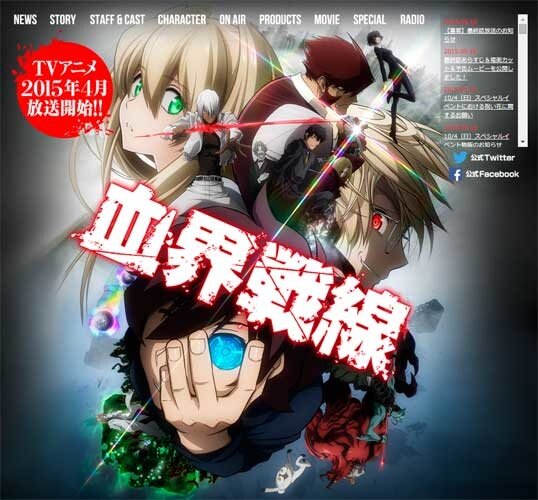 On Saturday, Oct. 3 from 27:58, the first airing of the episode will be broadcast on MBS in Japan. On the evening of Oct. 4, online streaming will begin on Niconico Live. In addition, from Sept. 30, a 1-week long marathon of episodes 1-11 will be held on GYAO!/GYAO! Store.
[Broadcasting Schedule]
MBS: Sat., Oct. 3 at 27:58 - 28:47
BS11: Wed., Oct. 7 at 26:30 - 27:30
TOKYO MX: Sun., Oct. 11 at 19:30 - 20:25
[Streaming Schedule]
GYAO/GYAO! Store: Sun., Oct. 4 at 17:30
GYAO!/GYAO! Store Marathon: Wed., Sept. 30 at 00:00 - Tue., Oct. 6 at 23:59
The marathon will be streamed shortly before the final episode!
Niconico Live: Sun., Oct. 4 at 21:00
Niconico Channel: Sun., Oct 4 at 22:00
Bandai Channel: Tue., Oct. 6 at 12:00
dAnime Store: Tue., Oct. 6 at 12:00
dTV: Tue., Oct. 6 at 12:00
Anime Hodai: Tue., Oct. 6 at 12:00
U-NEXT: Tue., Oct. 6 at 12:00
Anime Pass: Tue., Oct. 13 at 12:00