The North America release date of Boruto: Naruto the Movie has been revealed. The movie will premiere internationally on Oct. 10 at New York Comic Con, and it will be released in theaters throughout North America the same day as well.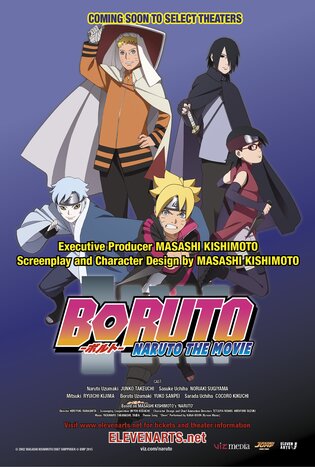 Boruto: Naruto the Movie is a full-length movie that focuses on Boruto, the son of main character Naruto of the hugely popular manga series Naruto. The movie has been anticipated by both fans in Japan and abroad alike, and Naruto author Masashi Kishimoto has commented previously that he "won't draw anything further." Screenings of the movie in Japan began on Aug. 7.
With so much attention surrounding it, it was previously announced that Boruto: Naruto the Movie would be released in theaters across North America as well. The international premiere of the movie will be held at New York Comic Con on Oct. 10 and will release in theaters the same day. For information on theaters that will screen the movie, click here!
Author Masashi Kishimoto will hold a stage greeting during the international premiere on Oct. 10!
The trailer begins with a stylish scene of Jiraiya reciting the words left behind by the late Third Hokage, and shows Boruto Uzumaki, son of Naruto Uzumaki, effortlessly executing his Shadow Clone Jutsu, along with his friends too. Boruto, who rebels against Naruto, desires to become Sasuke Uchiha's apprentice. The trailer also shows that the new generation will take on the Chunin exams.
"Boruto: Naruto the Movie" Trailer 90-sec Ver.

Boruto: Naruto the Movie
Based on Masashi Kishimoto's Naruto
Executive Producer: Masashi Kishimoto
Screenplay and Character Design: Masashi Kishimoto
Director: Hiroyuki Yamashita
Screenplay Cooperation: Ukyou Kodachi
Character Design and Chief Animation Director: Tetsuya Nishio, Hirofumi Suzuki
Cast
Boruto Uzumaki: Yuko Sanpei
Sarada Uchiha: CoCoro Kikuchi
Naruto Uzumaki: Junko Takeuchi
Sasuke Uchiha: Noriaki Sugiyama
© 2002 MASASHI KISHIMOTO / 2007 SHIPPUDEN © NMP 2015