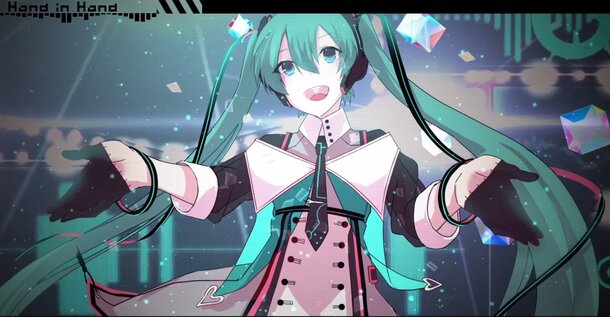 The Hatsune Miku official YouTube channel has posted a full MV for "Hand in Hand," the theme song for the upcoming event "Magical Mirai 2015," produced by kz (livetune). This is the first Hatsune Miku song for the kz nearly after one year. The song will be included in the "Magical Mirai 2015 Official Album" to be released on August 12.
The video and illustrations are created by hoshima (@Ho4ma_ku) who is also in charge of the main visual of "Magical Mirai 2015″. The fresh image of the video created by Hoshima matches exquisitely with kz's music which has an exhilarating feeling.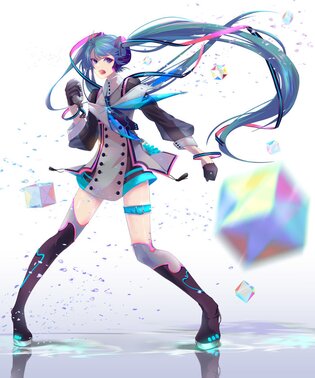 "It is the event which transmits 'the moment' of the creative culture centering on 'Hatsune Miku'," according to the event's official website. The live concerts will be held at Nippon Budokan on September 4 and 5, while you can also check the special exhibitions at Science Museum in Tokyo on September 4-6.
Magical Mirai 2015 :
[LIVE] at Nippon Budokan
Friday, September 4, 2015
Night Show OPEN 17:30 / START 18:30
Saturday, September 5, 2015
Daytime Show OPEN 11:00 / START 12:30
Night Show OPEN 17:30 / START 18:30
[EXIBITION] at Science Museum (1st floor Exhibit/Event Hall)
Friday, September 4, 2015
OPEN 13:00-19:00 (Last admission 18:30)
Saturday, September 5, 2015
OPEN 9:00-19:00 (Last admission 18:30)
Sunday, September 6, 2015
OPEN 9:00-16:00 (Last admission 15:30)
official site : http://magicalmirai.com/2015/index_en.php