An exhibit and sales event is being held now at Gallery Nucleus in LA for approximately 60 Hatsune Miku works that include about 40 newly drawn works by artists curated in the gallery and 17 works chosen from a public vote.
A famous gallery in the subculture art scene, it has previously hosted official exhibits for The Beatles, Spongebob Squarepants, and Adventure Time, among others.
Hatsune Miku, the world famous virtual singer from Japan, is pursuing her exciting journey from vocal synthesizer software to beloved collaboratively constructed cyber celebrity, with a growing user community across the world. She is also often called a global icon or 'hub', because the culture around her encourages a worldwide creative community to produce and share Miku-related content and artworks.
An art book commemorating the event is also for sale inside Gallery Nucleus. A wonderful addition to the works on display, the background music played in the gallery, Hatsune Miku Dreams of Electric Sheep E.P. produced by Sapporo-based label Phalanx, is included on the free-to-download app SONOCA.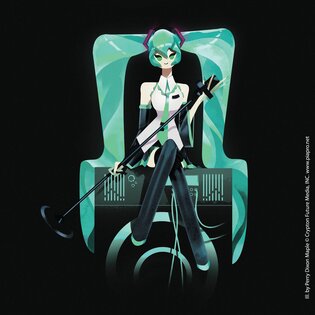 Gallery Nucleus
210 E. Main Street
Alhambra, CA 91801
Limited Edition Miku prints
Limited Edition exhibition T-shirt
Limited Edition Gallery Exhibition Catalog with FREE download card for a special Hatsune Miku EP
Many Snow Miku goods available for the first time outside of Japan
Steamy Bun food truck
Cover image by Perry Dixon Maple
This is a Tokyo Otaku Mode original article.