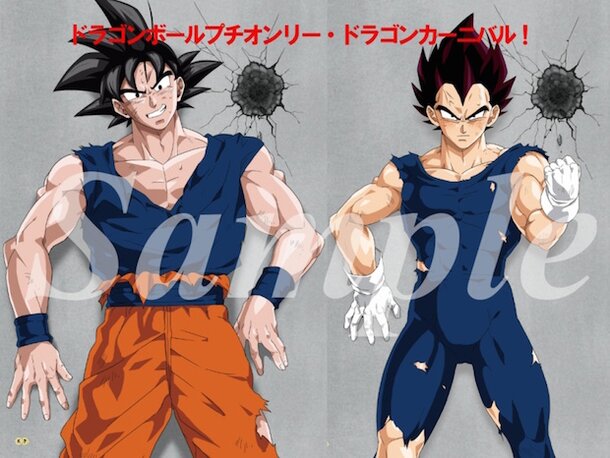 A poster allowing you to kabe-don the main character Son Goku and his arch rival Vegeta from the popular TV anime, Dragon Ball, is all the rage right now.
This special "Kabe-don Poster" is reversible, with Goku and Vegeta on either side. You can hang it on your wall at home, and enjoy pretending to kabe-don Goku or Vegeta.
The poster will be the prize of the "Mini Riddle Rally," which will be held during the "Dragon Carnival," a Dragon Ball character-only mini event at Comic City Osaka 102. The doujinshi convention will be held on May 10 in Osaka.
Kakarot...your fist is the strongest.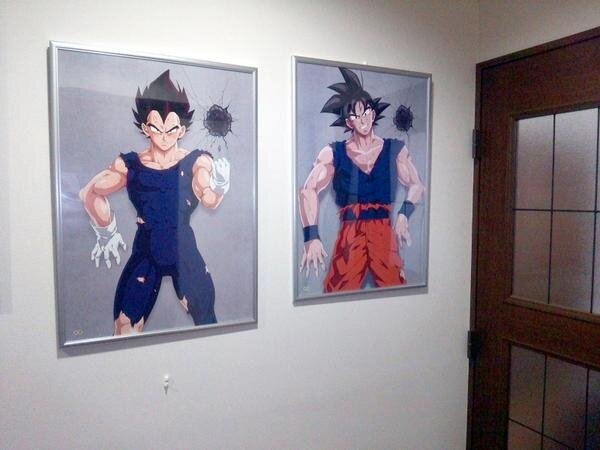 Super easy to use! First, set up your posters on the wall like this...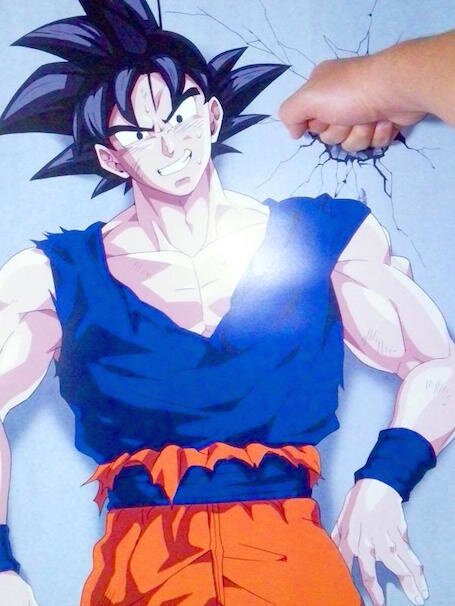 And then just kabe-don (smack your hand against the wall)! Plain and simple. The poster also has a drawing of the damage caused by the kabe-don, making you feel pretty powerful about your own battle skills. The frustrated faces of Goku and Vegeta might also pull a few heart strings among fans.
For those who want the poster, head towards the "Dragon Carnival" with the given illustrated pamphlet, and find the three slight differences between the pamphlet and the Osaka version of the illustration inside the convention. If you can answer correctly, you'll be awarded with the special "Kabe-don Poster"! There's a limited number of these posters, so hurry to find the answers and win!
Event Details
Dragon Carnival!
Event: Dragon Ball All-Character-only mini event
Date/Time: 11:00 a.m. – 3:00 p.m. | Sunday, May 10, 2015
Place: Intex Osaka Comic City Osaka 102
Source: KAI-YOU
Source article written by Kodak Kawaguchi