Cute Cardcaptor Sakura, Creamy Mami, and Danganronpa apparel! 109 brand Cecil McBee releases anime collaboration items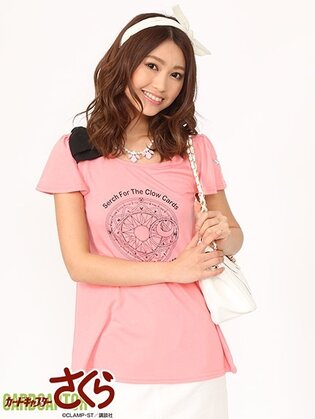 When speaking of Cecil McBee, you may get the impression that it's a girly brand developed mainly for Shibuya 109, but, disconnecting from this image a bit, the brand has now developed collaboration items with anime. The first round of items themed after Cardcaptor Sakura, Creamy Mami, the Magic Angel, and Danganronpa 1-2 Reload were released on April 29. Each top emphasizes Cecil McBee's pop style and girliness, and they are seemingly designed with early summer in mind.
Cardcaptor Sakura Tunic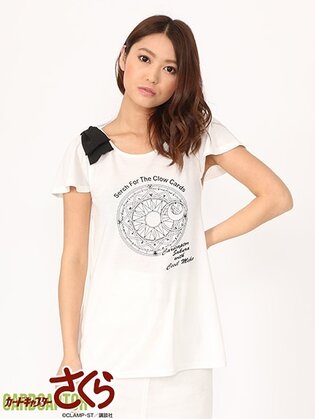 Various items are currently in development for the CC Sakura series by CLAMP in commemoration of its 25th anniversary since it debuted in Nakayoshi, a magazine also celebrating the 60th anniversary since its launch. Printed large on the chest is the design seen on the back of Clow Cards. This tunic (3,900 yen) is a must-have for fans who appreciate all the little details put into it.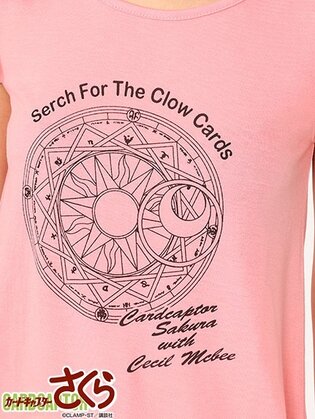 "Search For The Clow Cards" and a print of a Clow Card. Simple and stylish!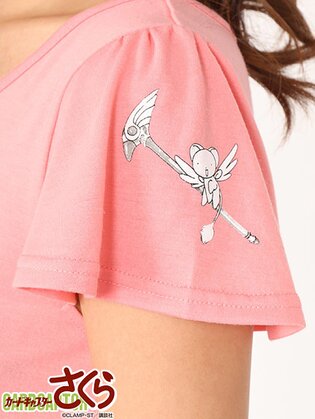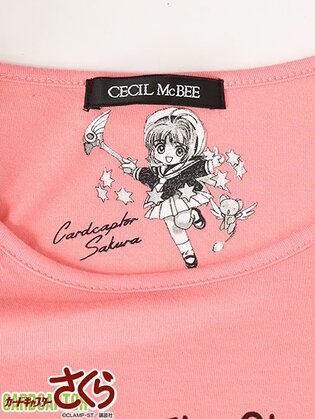 On the sleeve is a print of Kero-chan and the wand. And there's Sakura right under the brand tag. Her position makes it seem like she's peeking out a bit whenever you take it off. Another highlight is that all the illustrations were traced from key animation frames.
The tunic comes in white, pink, and black. You can reference your wardrobe and choose the one that matches best.
Creamy Mami, the Magic Angel Off-the-Shoulder Top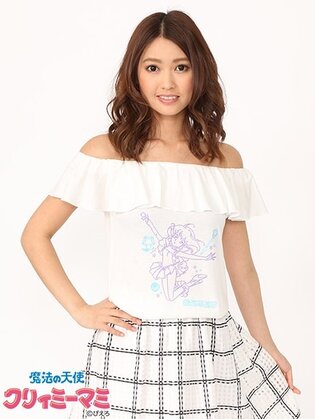 Creamy Mami was broadcast in 1983 as Studio Pierrot's first magical girl TV anime. It certainly goes without saying that the character designs by Akemi Takada are still loved to this day. Adding a sexy cuteness to the series is this off-the-shoulder top from Cecil McBee (3,900 yen).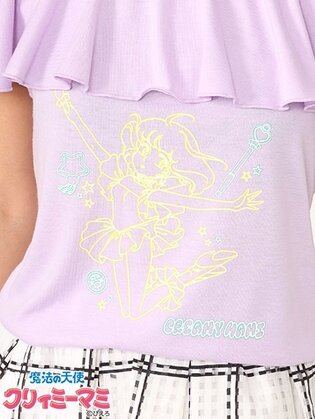 The top has an incredible aesthetic with an elegant, open shoulder feel and neon print of Mami.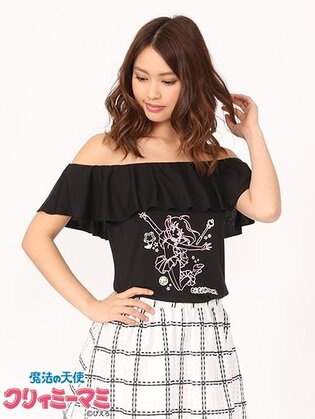 The top comes in white, purple, and black. Consider pairing it with a matching skirt!
Danganronpa Drop Shoulder Top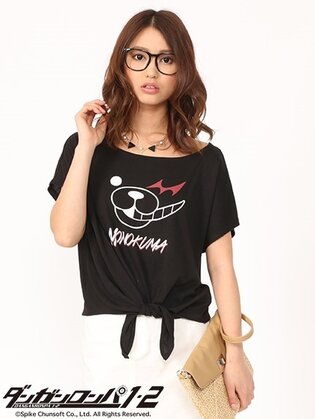 From Danganronpa, a talked-about TV anime broadcast from July 2013, comes a lineup of drop shoulder tops (3,900 yen) daringly designed with Monokuma, the symbol of the series.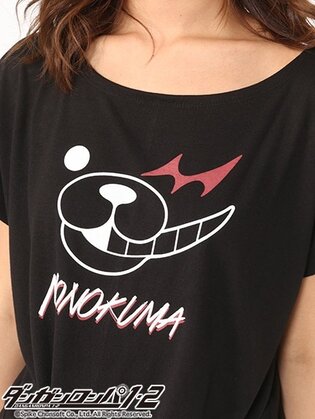 Monokuma appears just about everywhere in the series. This top will coordinate with rock- and pop-inspired looks.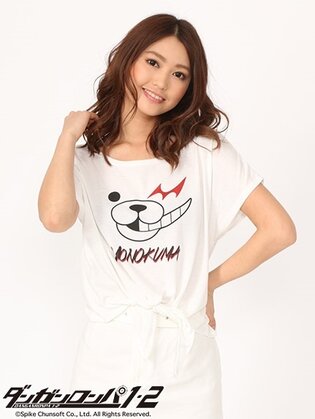 The top comes in white, black, and purple. Its fringe can also be tied, expressing Monokuma's dual nature, and you can enjoy changing it out to suit your mood!
© CLAMP, ST / Kodansha Ltd.
© Pierrot Co. Ltd.
© Spike Chunsoft Co. Ltd. All Rights Reserved.
Source: Otajo
Source article written by Ryo Fujii