Hello everybody, I'm the cat-eared maid J. I've been cosplaying for about five years, and cat-eared maids are one of my specialties! Although, to be honest, I haven't been able to really become one yet… I've tried everything, but I still haven't reached my ideal.
Recently, however, I found an amazing smartphone application! It's called AvatarPhone!, and it's an avatar application developed by Yahoo! Japan Corporation, the company running the Japanese version of the major portal site, Yahoo!.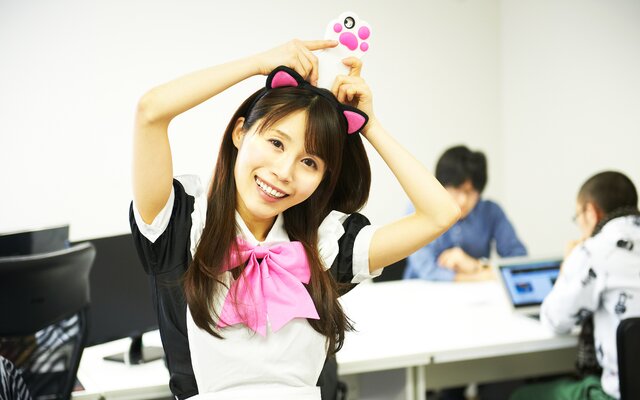 **This is the official video manual for [AvatarPhone] by Yahoo! Japan.**
A new kind of application capable of facial recognition linked with an avatar
AvatarPhone is an iPhone application that allows users to enjoy chatting and phone calls
with an avatar that moves in accordance with their facial expressions (the release of an Android version is also in the works) . It also has English, and you can type messages in other languages with alphabet input.
The biggest feature of this application is the avatar that uses a spatial 2D expression technology called "Live2D." You can make avatars resembling anime characters, animals, or even tissue. Then, the avatar will recognize the user's facial expressions in real time through the smartphone's camera function. For example, it responds to movements of your head and mouth, even to blinking.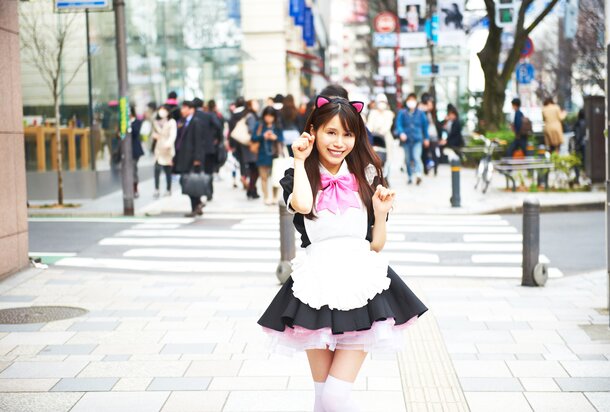 This time, I thought, "I want to meet meet more people!" and, "I want to get closer to my ideal cat-eared maid!", so I tried AvatarPhone, the application that allows you to become another you through your avatar!
The anime-loving cat-eared maid meets otaku from around the world
I started playing right away. I made a cat-eared maid as my avatar, of course!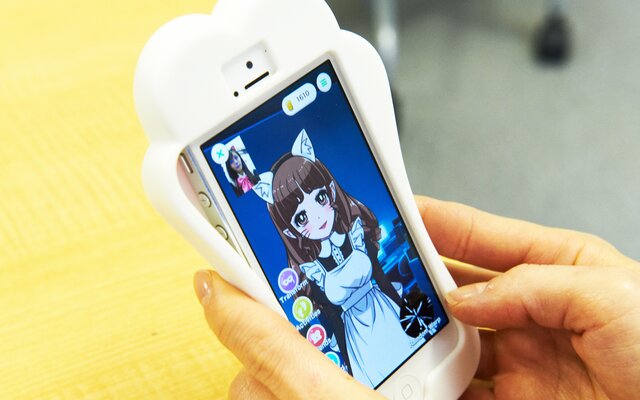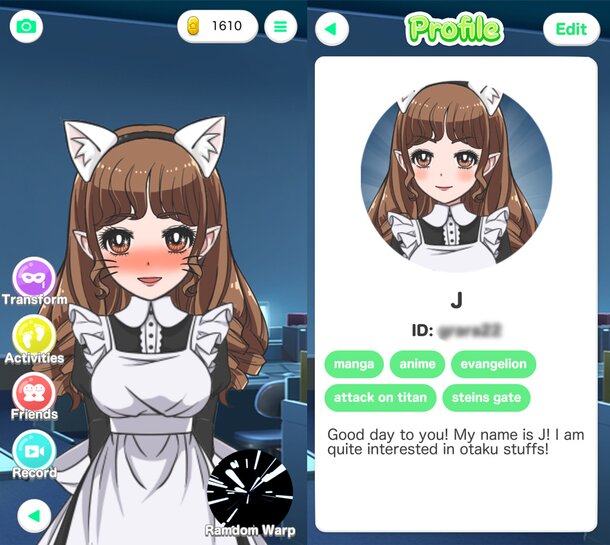 As I mentioned earlier, AvatarPhone uses your smartphone's camera for facial recognition. The avatar in the application is linked to the user's facial expressions, allowing your avatar to change its expressions rich in emotion.
I immediately put its facial recognition function to the test!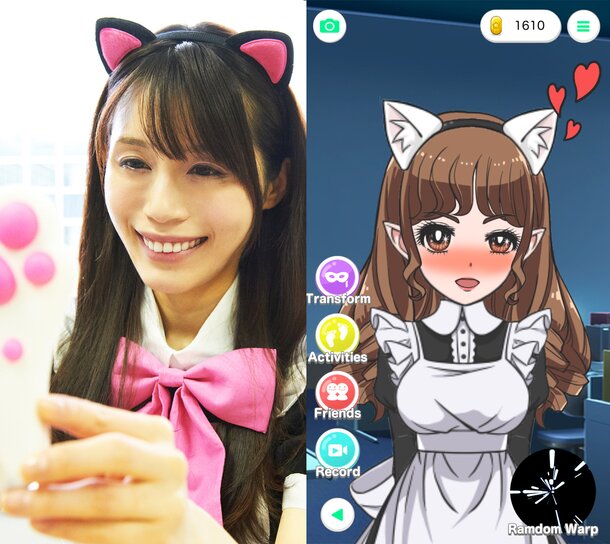 First, a smile.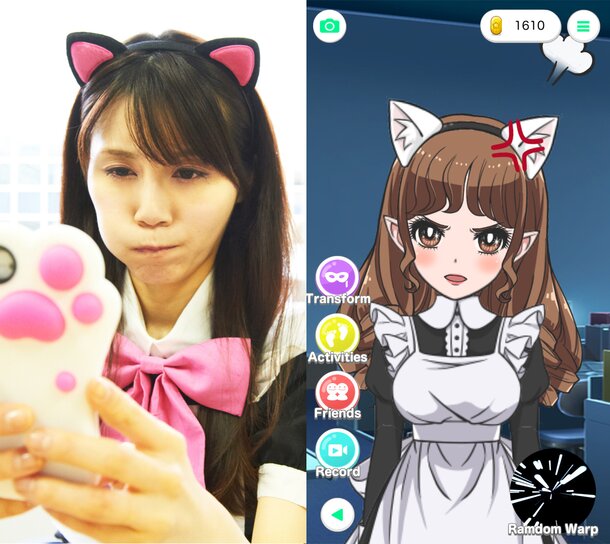 Angry face.
Just like a manga or anime character, the avatar moves with abundant expressiveness.
In the picture below, there is an icon at the bottom of the screen resembling a black hole. If you tap it, it will activate a random matching function called "Random Warp," giving you a chance to meet users from all around the world! If you find someone interesting, you can try having a video chat!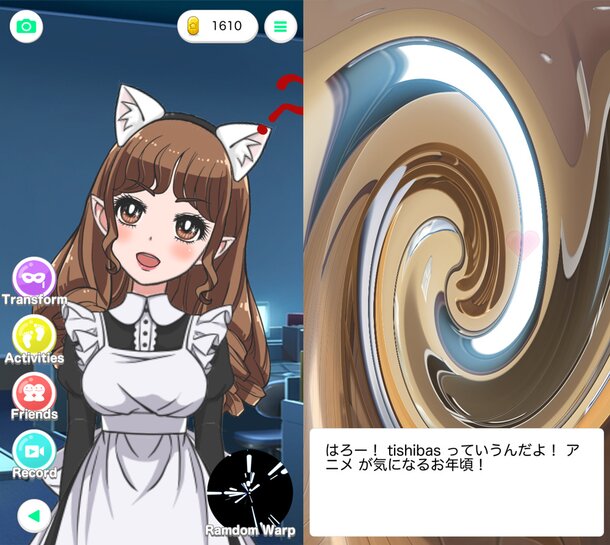 If you tag your hobbies and favorite anime/manga in your profile, you will have a higher chance of coming across someone with the same hobbies and interests.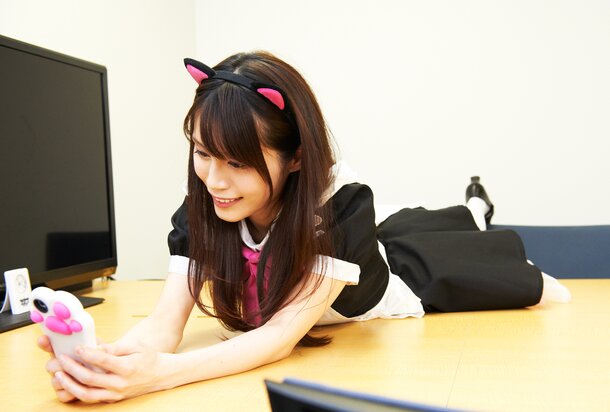 You can communicate with the users you meet through calls and chat. It is so much fun, I became absorbed in it, and… I overpursued my ideal and turned from cat-eared maid into a cat!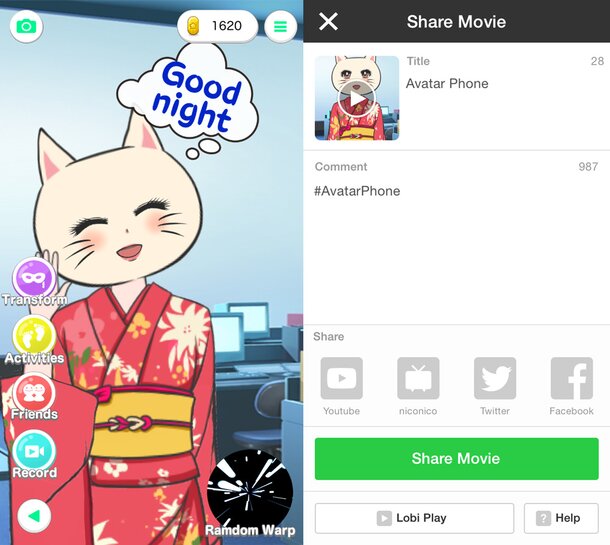 By the way, you can also record the avatar's movements in the application, and share your second self through social media.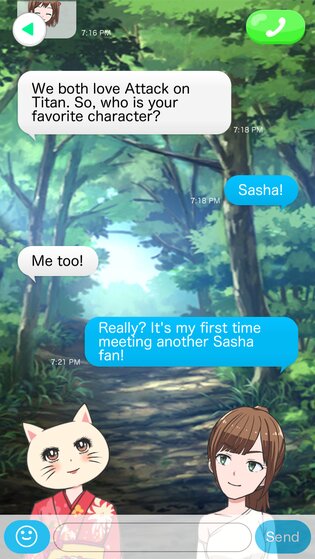 Here, we are talking about Attack on Titan. You can make friends with otaku around the world - even better, otaku with the same interests as you. Another way to play with this application is to become a character in a series you like and reenact some famous scenes!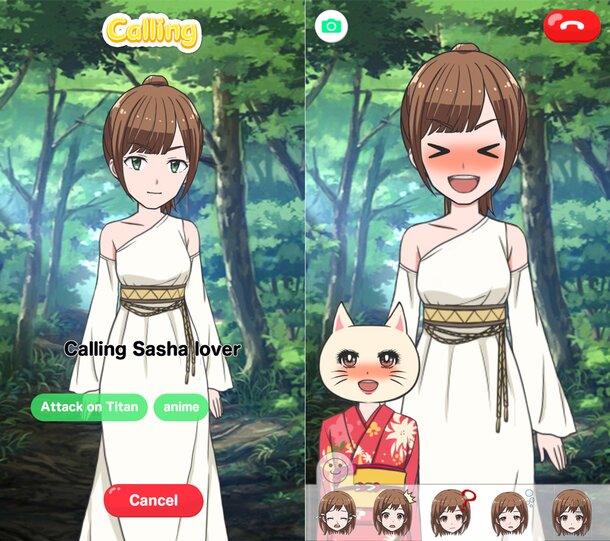 Another characteristic of the application is that you can make calls and chat with your avatar linked with your facial expressions. This is the first such attempt in the world! You can now show your facial expressions even while on the phone. You can also communicate expressions using the stamps on the bottom bar. And since they can't see your real face, you don't have to worry when talking to people you first meet through the application!

AvatarPhone allows you to become your ideal self. Those of you pursuing ideals and those who want to become friends with otaku around the world, why not give it a try?

**One more thing!: Here is the official video manual for [AvatarPhone] by Yahoo! Japan!**
This is a Tokyo Otaku Mode original article.