Tower of the Sun on the Cup, a collaborative item between capsule toy series Fuchico on the Cup, over 7 million of which have been sold, and artist Taro Okamoto, will be released on Wednesday, Feb. 25.
Just like Fuchico, who "plays around on the fuchi (rim)," the Tower of the Sun goes on display while twisting and bending to hang, climb and look over its shoulder on the cup. There are seven varieties in all, with a young Okamoto himself hanging off the cup as Taro on the Cup and a secret one that fans won't want to miss.
A Miracle Union of Two Prodigies and of Manga and Art
Jointly developed by capsule toy maker Kitan Club and manga artist Katsuki Tanaka, Fuchico on the Cup came about in July 2012 and has already put on an array of collaborations with Hello Kitty, Funassyi and more.
The other member of the collaboration, the Tower of the Sun, is an artistic building known around the world as a symbol of Osaka Expo '70 and is a key work by Japan's own internationally recognized artist, Taro Okamoto.
It's a collaboration that spans generations between a pair that both take things to the edge. Katsuki Tanaka also commented, saying, "For the first time in years, Taro can come into your home with the Tower of the Sun on the Cup. With a twisted and bent new shape, you can hang it on the rim of your cup."
Each item includes a mini-pamphlet featuring artwork drawn by Fuchico's creator, Katsuki Tanaka.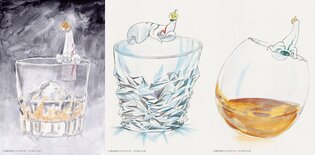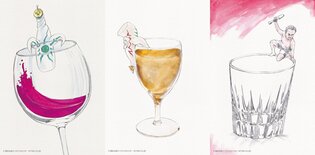 A limited quantity of the items will go on sale ahead of the general release beginning on the national holiday on Wednesday, Feb. 11, at the Taro Okamoto Memorial Museum in Aoyama, Tokyo.
Product Information
Tower of the Sun on the Cup
Release: Kitan Club Co., Ltd.
Supervision: Akiomi Hirano (Taro Okamoto Memorial Museum)
Varieties: 7 total (including 1 secret variety)
Price: 400 yen each (tax not included)
Size: approx. 50 mm
Source: KAI-YOU
Source article written by Yuta Onda