With 18 comic volumes and over 10 million copies in print, Yuki Midorikawa's Natsume's Book of Friends (serialized in Hakusensha's Hana to Yume) still has an unflinching popularity. In the Ichiban Kuji coming to convenience stores and Animate locations throughout Japan in mid-February 2015, titled "Ayakashi General Store 'New Spring Items Have Arrived,'" is a lineup of items in new spring patterns themed after Nyanko-sensei. The lineup is full of Japanese modern items with a touch of feminine charm. Each Ichiban Kuji entry is 620 yen (tax included) and the game will end once all entries have been sold.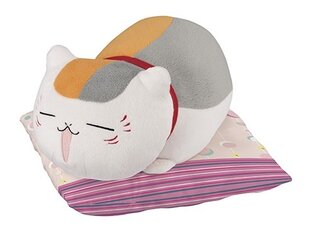 Prize A is a stuffed plushie of Nyanko-sensei. Sitting on a zabuton (floor cushion), Nyanko-sensei looks refreshed with a "hanyan" expression. The zabuton is also a highlight with its stylish and nonchalantly poppy design.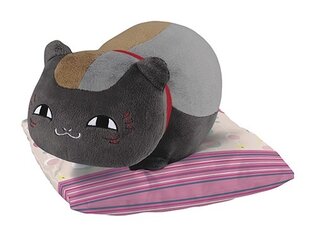 Prize B is a stuffed plushie of Black Nyanko-sensei. The zabuton is the same as the one from Prize A, so you can try arranging both plushies to face each other.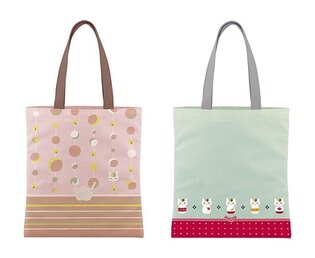 Prize C is a handbag with an Ayakashi General Store original design. There are two designs, both with a calm mood. They go well, of course, with Japanese clothing, and also seem great to use when going shopping.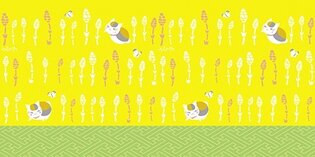 Prize D is a bath towel. Because it's made with soft-to-the-touch microfiber cloth, it can also be used as a lap warmer.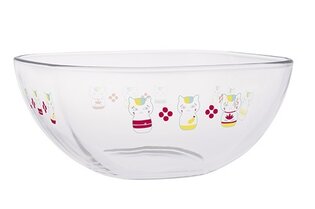 Prize E is a glass bowl with Nyanko-sensei making different faces. It may be stylish even used as a substitute flower vase.
Other prizes includes Prize F: four types of solid perfumes in Japanese-style aromas; Prize G: two types of letter stationery items; Prize H: four types of Nyanko-sensei mascot charms; and Prize I: four types of milk-bottle-style glasses also useable as accessory cases.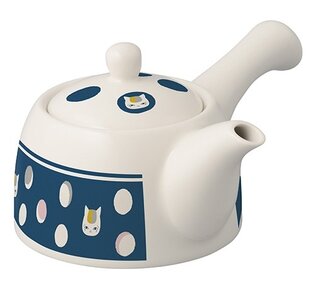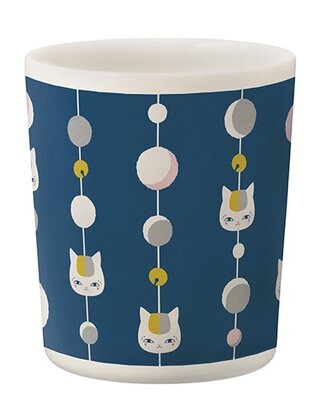 Possibly the highlight of the lineup, however, is the Last One Prize: a deluxe small teapot and teacup set. The original design is poppy with Japanese flair. This is the perfect item for those times when you want to drink a warm and relaxing cup of tea, don't you think?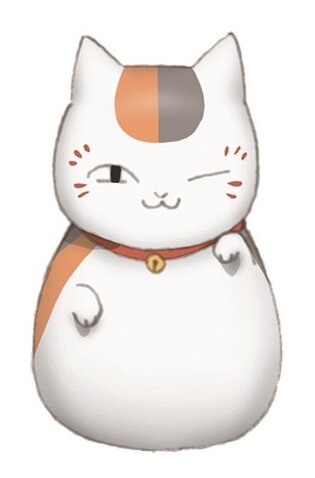 The Double Chance Campaign, with can be entered with a ticket stub to this Ichiban Kuji, is a plushie of the so-called "Beckoning Nyanko-sensei" enshrined at the Ayakashi General Store. We don't fully understand, but there's no doubt that it seems to be a good omen. One hundred people will win this plushie by raffle.
Also to release from Banpresto in mid-February is "Ichiban Omikuji Natsume's Book of Friends Badge," which will cost 310 yen (tax included) per entry. Fifteen kinds of omikuji and 30 kinds of tin badges will be up for grabs, as well as a Last One Prize and a Double Chance Campaign, so please check this out along with the Ichiban Kuji.
© Yuki Midorikawa, Hakusensha Inc. / Natsume's Book of Friends Production Committee