Hi all! This is Akira Himekawa. Today, we're starting the Manga Maker series. We were asked to explain the method in which we create manga. So, we will show you each process involved in making manga.
■Manga Maker vol.3-1 :Plot
After coming up with the rough sketches and making the characters' detailed concepts (explained in vol.2) , we create the plot of the story. The plot is what summarizes the flow of story and the episode. The rough idea of the story often develops by the time we draw the rough sketch of the characters. It is best to create the plot of the story before we forget those ideas from the sketches. We show editors the plot using the pictures and text you can see in the attached photos. We meet with them to talk about the plot, if necessary, and rewrite the plot again. We move to the next stage when we get approval. The next stage is called "Name". There is still long way to go before we start drawing the Manga on the manuscript paper!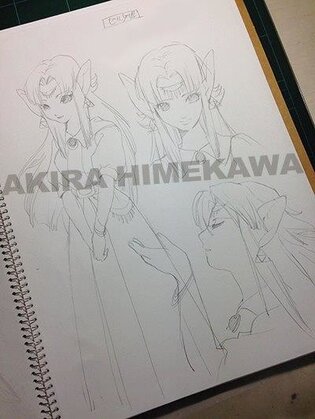 ■Manga Maker vol.3-2 Plot   
Photo (A) is the plot that we submitted to a Manga magazine office at the time of "Ocarina of Time". As for (A), the rough flow of the story and the episode that we got at this time for two books were laid out in the notes. (Two books being from the last of the child Link's edition to the adult Link's edition). It was necessary for us to understand the contents of the game before making the plot in the case of Zelda. So we came up with a plot, submitted it to Nintendo through the Manga magazine office, and received approval. In the case of original Manga, we made the story from scratch.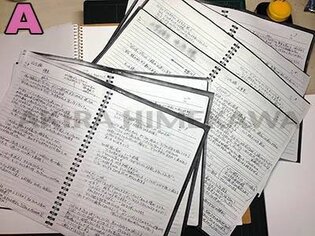 ■Manga Maker vol.3-3 Plot`
Photo (B) is the plot of "Ocarina of Time - Bonus Story The Skull Kid and the Mask" from vol.2 of "Ocarina of Time". We made it with rough sketches and memos. For Manga that are around 32 pages long, we come up with plot using pictures and memos when we already have concrete scenes in mind, sometimes. For this we get approval by presenting the scenes to the Manga magazine office.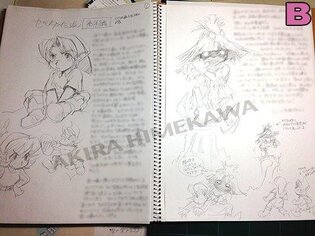 ■Manga Maker vol.3-4 Plot  
Photo(C) is of sketches for presentation of "The Skull Kid and the Mask", again. The images of "The Great Baga Tree" etc.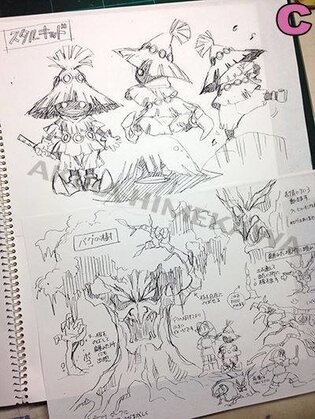 ■Manga Maker vol.3-5 Plot
Photo(D) is the plot of the whole story of "A Link to the Past". We wrote it in a notebook using lots of pages.To be continued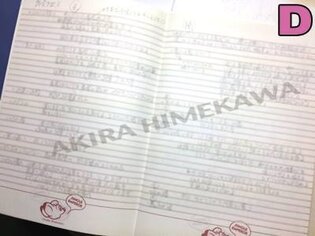 The content of this article was taken from Akira Himekawa's Facebook page with permission from the artists themselves and reorganized for publication on TOM.