Teaser trailers have been released for the films Rurouni Kenshin: The Great Kyoto Fire Arc and Rurouni Kenshin: The Last of a Legend Arc, a two-part sequel to the film Rurouni Kenshin that will be released this summer. The second half of the trailer even shows Kenshin Himura's archenemy, Makoto Shishio. Visuals related to the series are also being introduced on the official site.
Rurouni Kenshin is a live-action film series based on Nobuhiro Watsuki's Japanese manga Rurouni Kenshin: Meiji Swordsman Romantic Story. The first movie in the series was released simultaneously worldwide (64 countries) on Aug. 25, 2012. The film gathered support from fans due to its original story, gorgeous action scenes, and its ability to capture the atmosphere of the manga. Even just within Japan, more than 2 million people saw the film and it grossed ¥3 billion in box office revenue.
Now, the cast for the newest films in this popular series has been completely revealed. The cast is currently travelling all over Japan filming for the movies. Reprising his role as Kenshin from the first film is Takeru Satoh. Other members include Yūsuke Iseya as Aoshi Shinomori, Ryūnosuke Kamiki as the naturally gifted swordsman Sōjirō Seta, and Tatsuya Fujiwara as Makoto Shishio.
However, there are still many unanswered questions regarding the new films. The Kyoto arc of the original manga included Makoto Shishio's subordinates "The Ten Swords" which Sōjirō Seta is a part of, and Kenshin's master, Seijūrō Hiko. Will these characters also appear in the film based on this arc? Will Kenshin learn the mysteries of the Hiten Mitsurugi-ryū? Look forward to more information to come.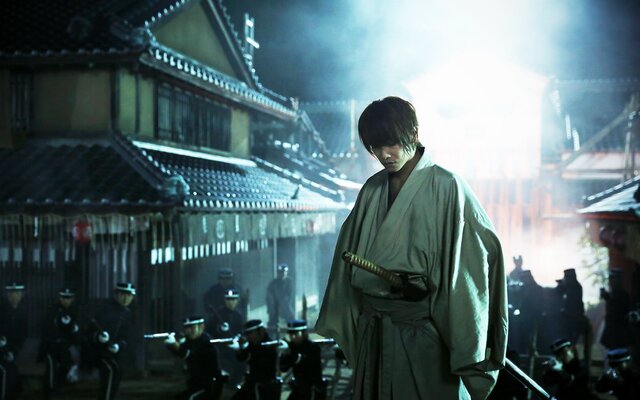 These film sequels are making headlines the world over, and it's already been decided that they will open in 64 countries and be screened at 31 international film festivals. Rurouni Kenshin fans, even though it's still a ways off, there is a lot to look forward to this summer!
© Nobuhiro Watsuki / Shueisha Inc.
© 2014 Rurouni Kenshin: The Great Kyoto Fire Arc/The Last of a Legend Arc Production Committee
This is a Tokyo Otaku Mode original article.