Our special feature goes to the Fate/stay night [Unlimited Blade Works] Glasses,
available in a silver-and-blue Saber model and a red-with-gold-hinges Archer model.

Designed by eyemirror in Japan, these glasses are top-notch in terms of both quality and design,
and are perfect for adding a subtle dash of your favorite series to your everyday attire.
Fate/stay night [Unlimited Blade Works] Glasses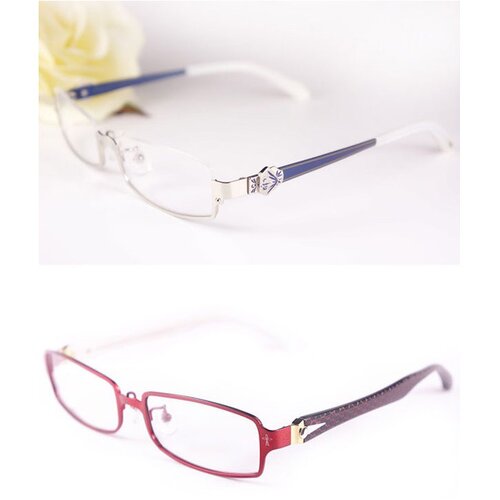 From Shitsuji Megane Eye Mirror (a shop in Ikebukuro where staff wear butler uniforms, offer tea and sweets, and cater to otaku), comes these Fate/stay night [Unlimited Blade Works] collaborative, unisex glasses designed after the characters Saber and Archer.
The Saber model features a silver metal rectangular frame with only an under rim. The laser-cut details on the hinges are inspired by Saber's chest plate armor and the tips are designed after the gold and white hem of her dress.
The Archer model features a red metal full frame and two unique temples designed after his swords Kanshou and Bakuya which are connected by golden hinges and end pieces with a detail of the tassels on his outfit.
Each pair also comes with an illustrated lens cloth of the character in a butler uniform wearing the glasses and an armor-inspired case with the series logo on the front. Made with care in Japan by sign.
See Details »