Terms and Conditions
Tokyo Otaku Mode services the sales-side only for Pretty Guardians 2018-2019 year membership. We will not be handling any aftersale, logistics, or other operations in relationship to the membership. The Pretty Guardians fanclub is officially run and operated by SKIYAKI and King Records.

In order to transfer membership signup information to Pretty Guardians, please know that you will be registered under the shipping information you provide to us.
This information is handed to SKIYAKI and King Records for your registration.

Important
Please do not use your own information if you are purchasing for another individual.
Please sign up with a NEW account via your friend or family members email and use their shipping information for registration.
Please do not purchase more than one membership. If you want more than one for yourself, please make different accounts.
Pretty Guardians cannot register more than one membership under 1 email, if you purchase duplicate memberships under 1 TOM account, your most recent order will be automatically refunded after your purchase.

Tokyo Otaku Mode will not relay or handle any membership information changes after your information is handed over to fanclub operators.
If you have a question regarding the fanclub unrelated to purchasing the membership itself on Tokyo Otaku Mode, please contact operators at https://prettyguardians.com/contact.
General Info
**"Pretty Guardian Sailor Moon" Official Fan Club **

Membership Period: July 2018 - June 2019
Membership orders open until: June 30th, 7:00 AM 2018 (PDT)

**Note: Although the bonus items are set to ship in November, please understand that the shipping month is an estimated timeline and is subject to change if manufacturing delays occur. **

Special Benefits (for all members)
・New membership card (featuring an original illustration from "Pretty Guardian Sailor Moon exhibition")
・"Sailor Moon Communicator Watch" (The design is inspired by the original manga.)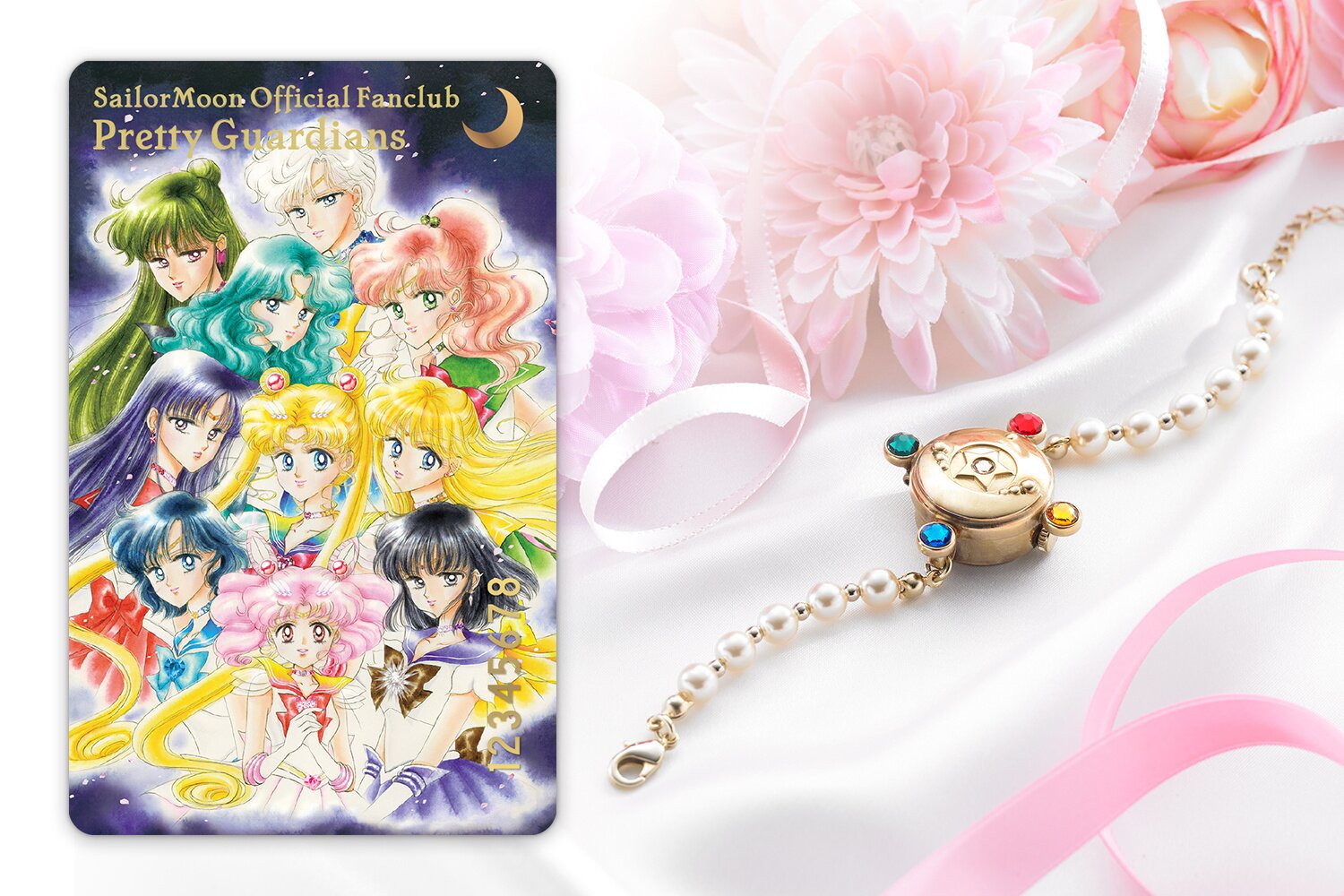 ** Renewing Member Benefit** (For renewing members only from 2018)
・The "Sailor Moon Princess briefcase" and the "Sailor Princess notebook" (Both designs are inspired by the original NAKAYOSHI furoku. )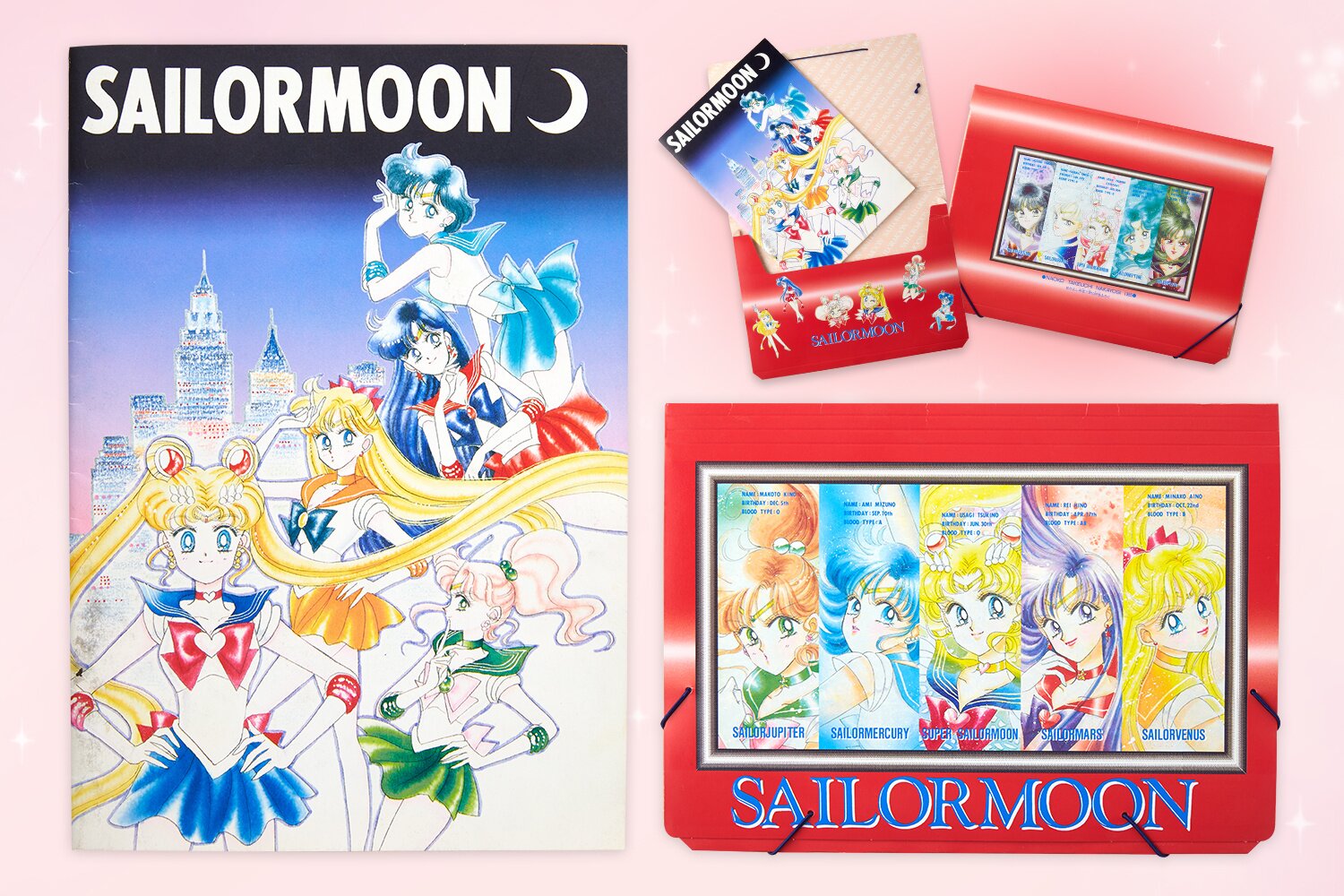 Membership Details
Other Benefits (Both for a new member and for a member who renews his/her annual membership in 2018) ・Access to the Digital Newsletters issued 4 times a year. ・Member exclusive pre-sale ticket purchasing access ・Purchase of limited goods at events for members only ・Access the Sailor Moon secret FC site for Premium Bandai (limited to members residing in Asia only) ・Special benefits in some events in relation to the Sailor Moon ・Invitation to special Sailor Moon events ・Member-exclusive purchase access for limited edition Sailor Moon goods ・Discounted price for tickets to special exhibition "Over the Sailor Moon~invitation to the universe~" when purchased at door ・Member-exclusive video contents ・Special bonus award for members that show their membership card at fan club related events and stores ex: Show your membership card at the "Sailor Moon Store" in Laforet HARAJUKU B0.5 floor, and get 1 special point on your Sailor Moon store Point Card (you can get only 1 special point per 1 Point Card sheet ・Member-exclusive bonuses for purchase of Sailor Moon pre-order items (for applicable items only) *Note:* *Most Sailor Moon collaboration promotions refer to offline promotional events within Japan.* *All above member benefits are in the planning stage and subject to change without prior notice.*
Important Information (Details and Limitations)
・ This is not a lifetime membership. The fan club membership is valid from July 2018 until June 2019 ・ The periodic Sailor Moon news reports offered to members during the membership period will be in digital format. ・ A portion of the services may not be available to overseas members. ・Please refer to section "Terms and Conditions" for information regarding your personal info and TOM's services in relation to Pretty Guardians fanclub. ・If you are renewing from 2017-2018 and your membership is attached to someone else's account on TOM, please contact SKIYAKI at https://prettyguardians.com/contact ・TOM will not offer sales of any fan club exclusive merchandise, all sale of exclusive merchandise will be handled by official fan club operators, please contact them for more details.
<h3>Language Support and Privacy</h3>

・Fan club member registrations are carried out by SKIYAKI Inc., the operators of the Japanese side of the fan club. Upon purchasing your membership, you will receive a registration email from noreply@prettyguardians.com. Once you've received the registration email, click here for instructions on how to set a password and log in to the official Japanese fan club site. Please visit here for more details about what to expect after you first purchase your membership.
English PDF Instructions to set your password for access to the Japanese fan club site here
・ In order for SKIYAKI Inc. to prepare your membership, we will need to share with them your name, shipping address, email address, sex, and birthdate registered with your TOM account. Making a purchase means you consent to have this information shared with our counterparts running the Japanese site. Of course, your information will not be used for any other purpose except for officially creating your membership.
Return Policy
・TOM will not handle any shipping or logistics related to the Pretty Guardians official fan club membership. ・You must contact fan club operators directly for request for returns.
Refund Policy
・ By purchasing a Pretty Guardians (2018-2019) membership, you agree that the fee of ¥7,000 which you have paid for the membership is only applicable to your status as a Pretty Guardians fan club member, and is not applicable in any part to the non-purchasable membership card and bonus item gift. Please know that both the card and bonus item are not a part of membership fee, and therefore not eligible for refund in any form from the membership fee paid. ・All sales for the Pretty Guardians (2018-2019) membership are final. Memberships cannot be canceled nor can membership fees be refunded.
© Naoko Takeuchi    

**Before Backing** Q: When will I be charged? A: You will be charged immediately upon purchase.
Q: Can I purchase multiple rewards?    
A: No. You may not purchase multiple memberships. The membership is registered to whatever shipping information you provide. If you are purchasing for someone else, please use their info only. TOM is unable to make changes to your membership info after purchase.     
    
Q: If I am paying with foreign currency, how will exchange rates affect my payment?    
A: Rates may differ between credit card companies. Please contact your credit card company for further information.    
    
Q: Why can't I click the "Reserve" button?
A: Please ensure that you have filled out your payment method and shipping information and try again.    

Q: Why can't I click the "Reserve" button?
A: Please ensure that you have filled out your payment method and shipping information and try again.    

Q: There is no differentiation between "new member" and "renewing member" this year, will the fan club know that I'm a renewed member so that I receive the bonus? 
A: All member data matching will be handled on the fan club operator's side. TOM will not be making any differentiation in our data handed over to the fan club. We recommend sending their site operators a quick email if you aren't sure that your renewal will be registered correctly by referencing your current member serial number, but if your email on TOM matches your email on the Pretty Guardian's website, there should not be a problem. 

Shipping
Q: How will my bonuses be shipped?
A: All shipping and handling is by SKIYAKI and King Records, operators of the fan club.
Q: Will I need to pay any additional import duties, VAT, customs taxes, or local handling fees when receiving my reward?    
A: Depending on your country's customs laws, you may be required to pay a tax before obtaining your package. In some areas, such as the United Kingdom and France, the local postal service may charge an extra handling fee for processing packages affected by customs taxes. Payment of customs taxes and any possible handling fees is the responsibility of the purchaser.    

Q: Can I change the shipping address for my backed projects?    
A: Please contact SKIYAKI to change your shipping address. 
    
Q: What happens if I don't receive my rewards or if my rewards arrive damaged?
A: Please contact SKIYAKI regarding all shipping inquiries.
</p>