Announcing the results of the Japanese Style Light Shade Perk Selection ☆ Kyoto Souvenir Selection!


We have finished calculating the results of the Kyoto Souvenir Selection that took place between October 11 and October 18. The perk for those who pre-order the KOTORI has been chosen by Producers who picked out their favorite Kyoto souvenir!
Which souvenir was the one chosen by Producers out of yatsuhashi, tsukemono, tea, or yuba? And, of course, what is the pre-order perk?
The souvenir that Producers chose most often and the THE IDOLM@STER CINDERELLA GIRLS Japanese Style Light Shade KOTORI Hagoromo Komachi Model perk is as follows!
Yatsuhashi-like oil-blotting sheets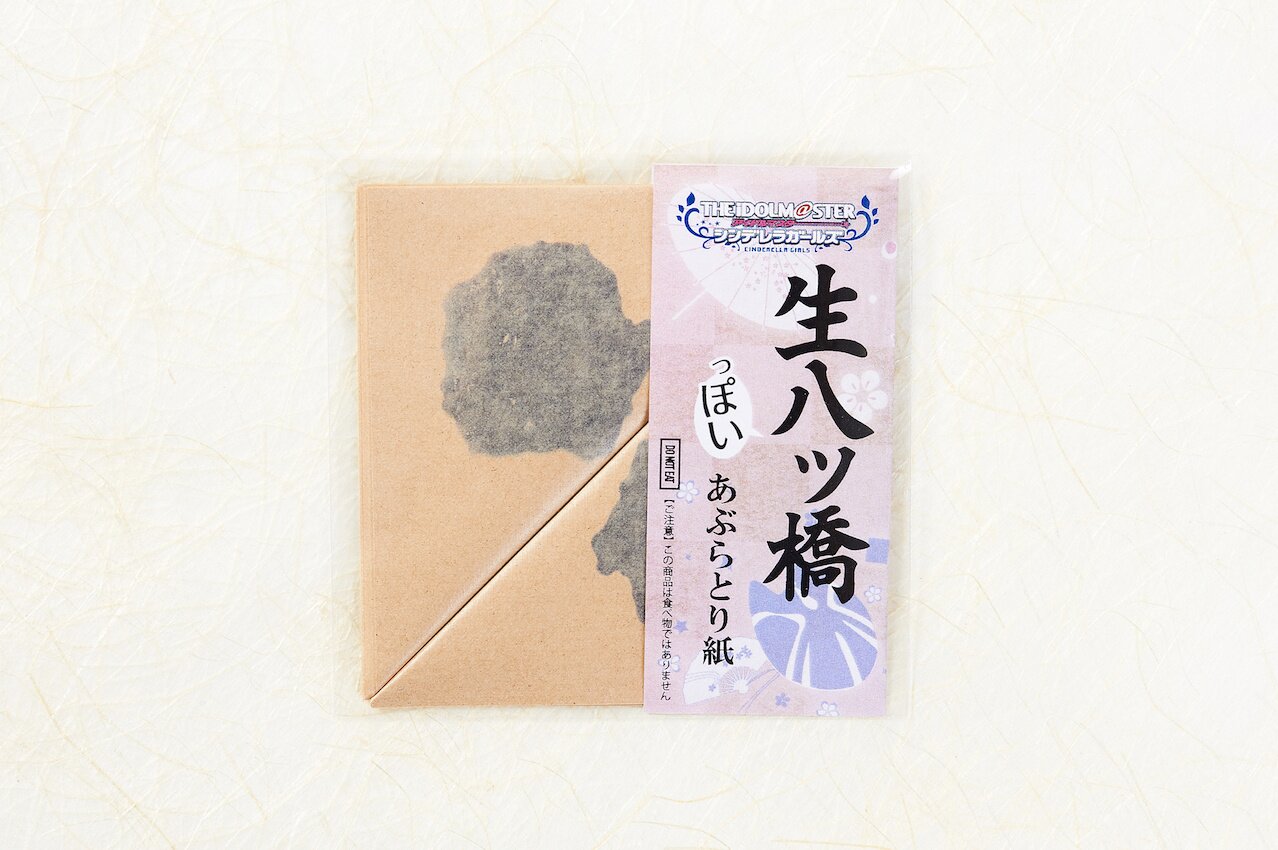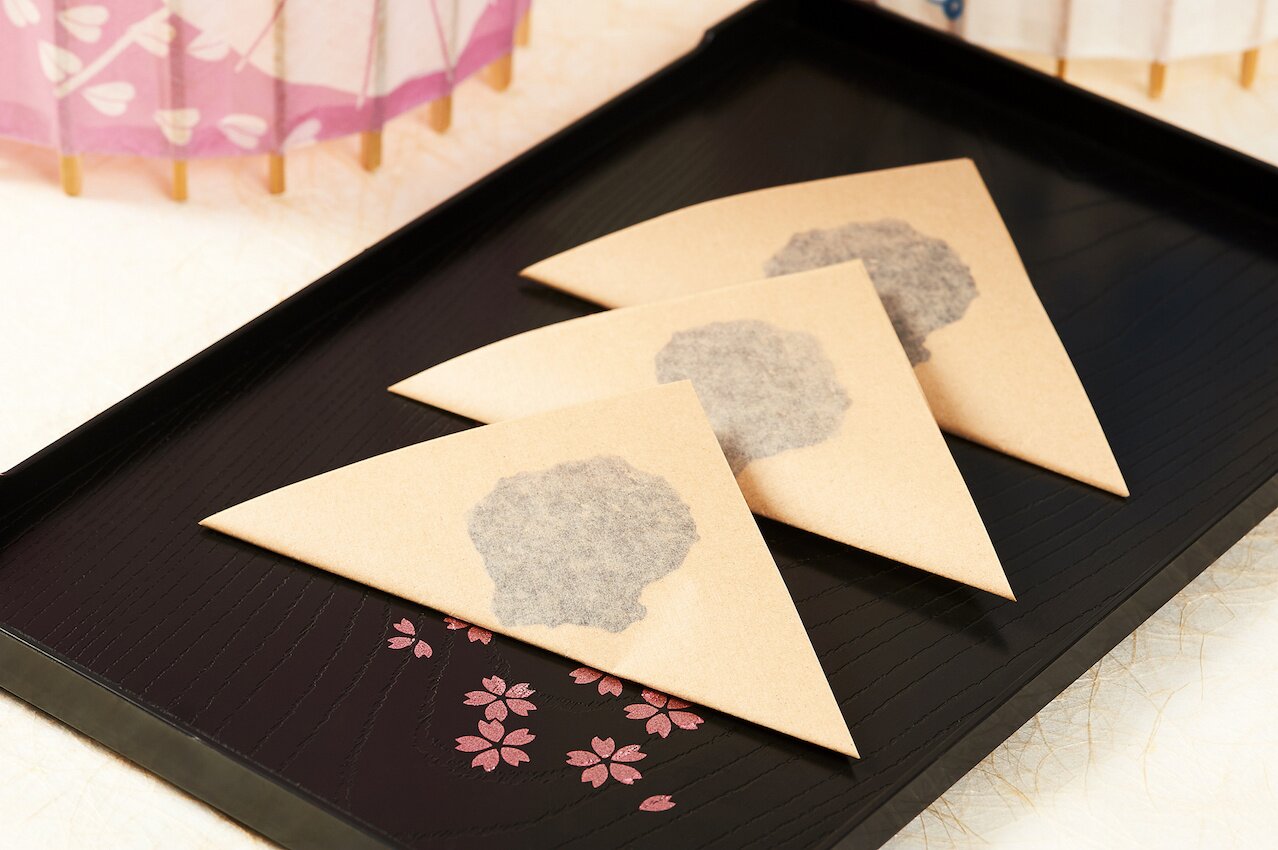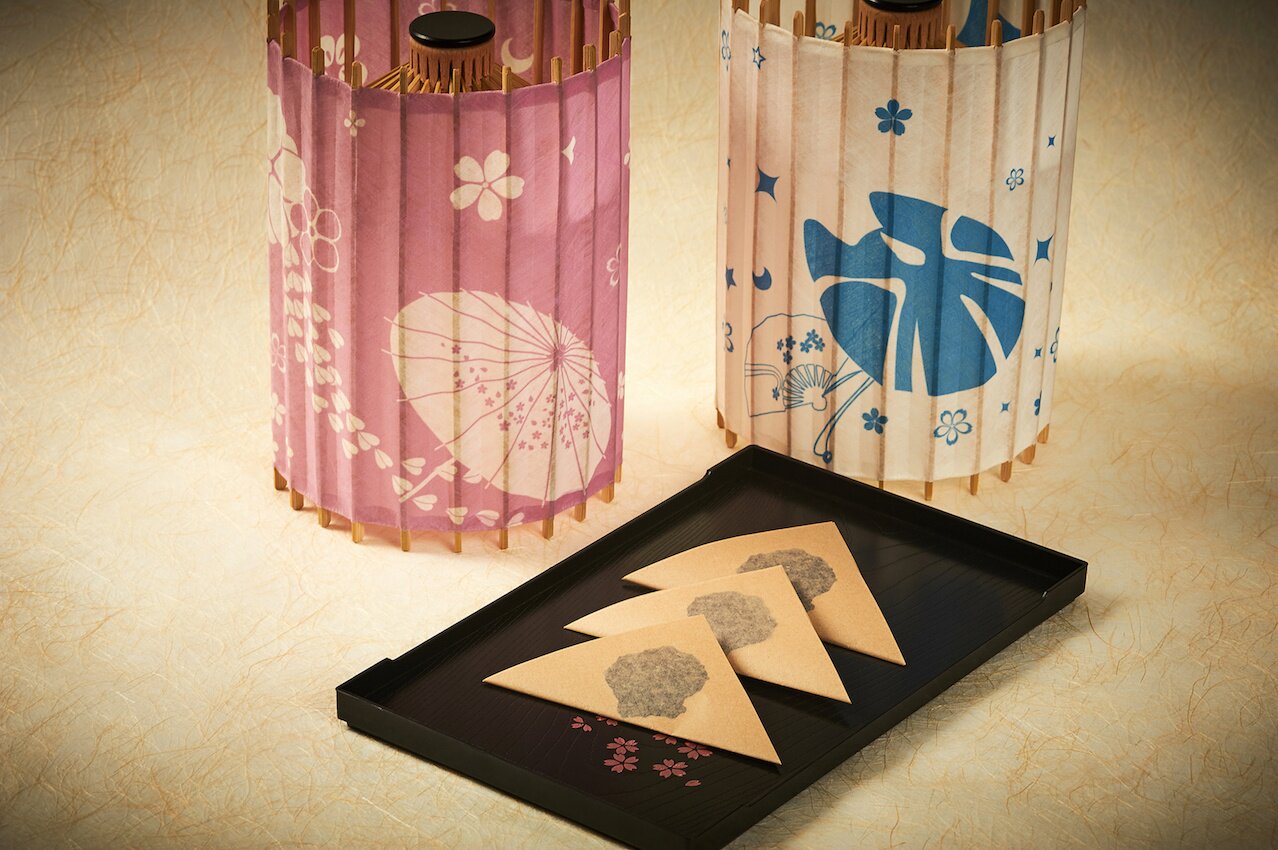 One of the most standard Kyoto souvenirs is definitely yatsuhashi! This standard ended up winning first place. We at TOM Projects did our best to figure out how to deliver delicious yatsuhashi through trial and error, but shipping food products is difficult…
So in the end we decided to offer oil-blotting sheets made to look like yatsuhashi as the perk! We chose the soft yatsuhashi, as the baked yatsuhashi looks like it would be rough on skin. We placed everyone's thoughts of Kyoto souvenirs into these oil-blotting sheets.






Using "Japanese style collaboration" as our theme.


Hagoromo Komachi is an idol unit from THE IDOLM@STER CINDERELLA GIRLS that consists of the Kyoto-based idols Sae Kobayakawa and Syuko Shiomi. The Japanese Style Light Shades that embrace the tastes of each character are produced with the same techniques used for oil-paper umbrellas, a traditional craft of Kyoto. Each product is carefully produced by the craftspeople of HIYOSHIYA, a company that has not only inherited the art of traditional oil-paper umbrellas, but is also making the most of the craft's techniques and structures. "Tradition is the succession of innovation" is the company's founding principle.
The Japanese Style Light Shade of Tokyo Otaku Mode and Hagoromo Komachi embodies a fusion of Japanese sophistication and pop culture.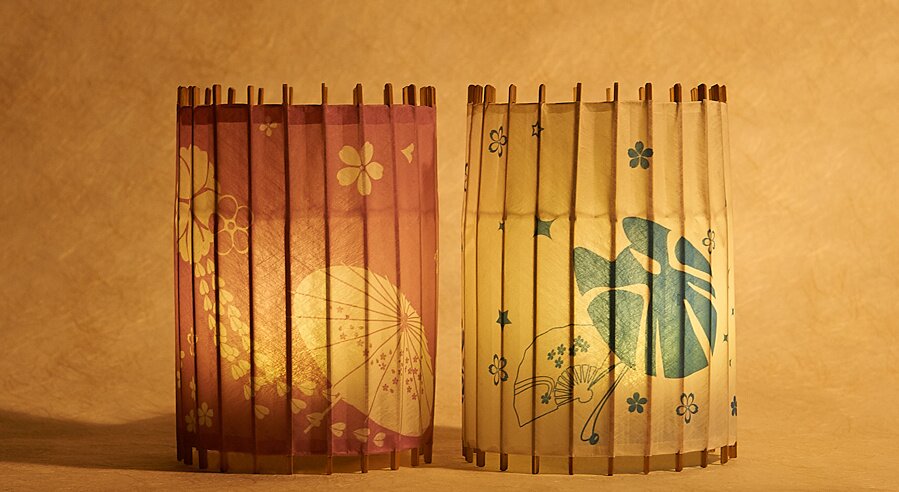 This Japanese Style Light Shade represents Hagoromo Komachi.
Various items in the image of the duo are printed onto it for a refined finish.
The bamboo frame was made by carefully cutting a single bamboo and reassembling it.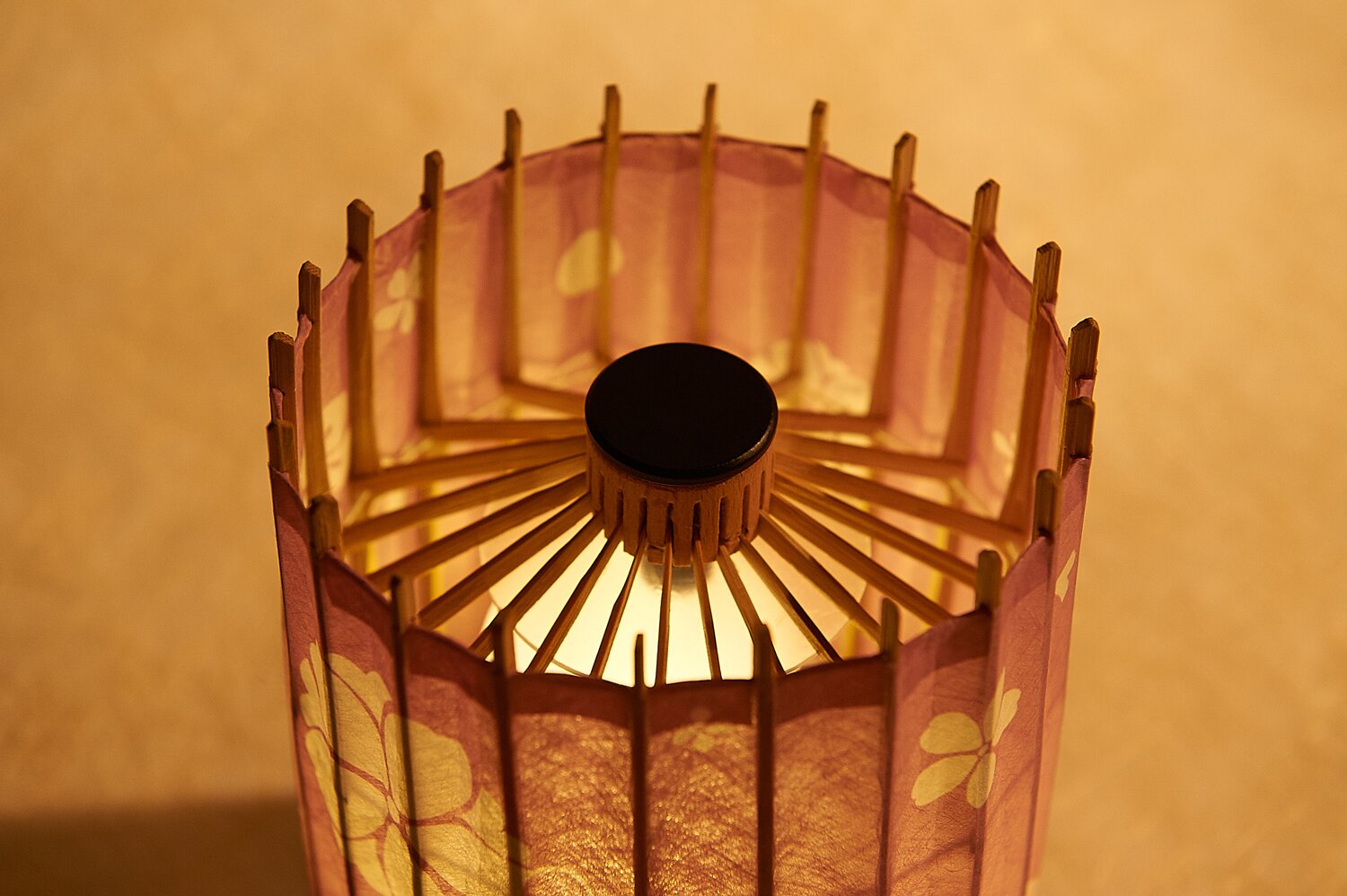 Since they are made using natural materials, each one has subtle differences in its shape. It is a product where you can experience the handiwork of craftsmen.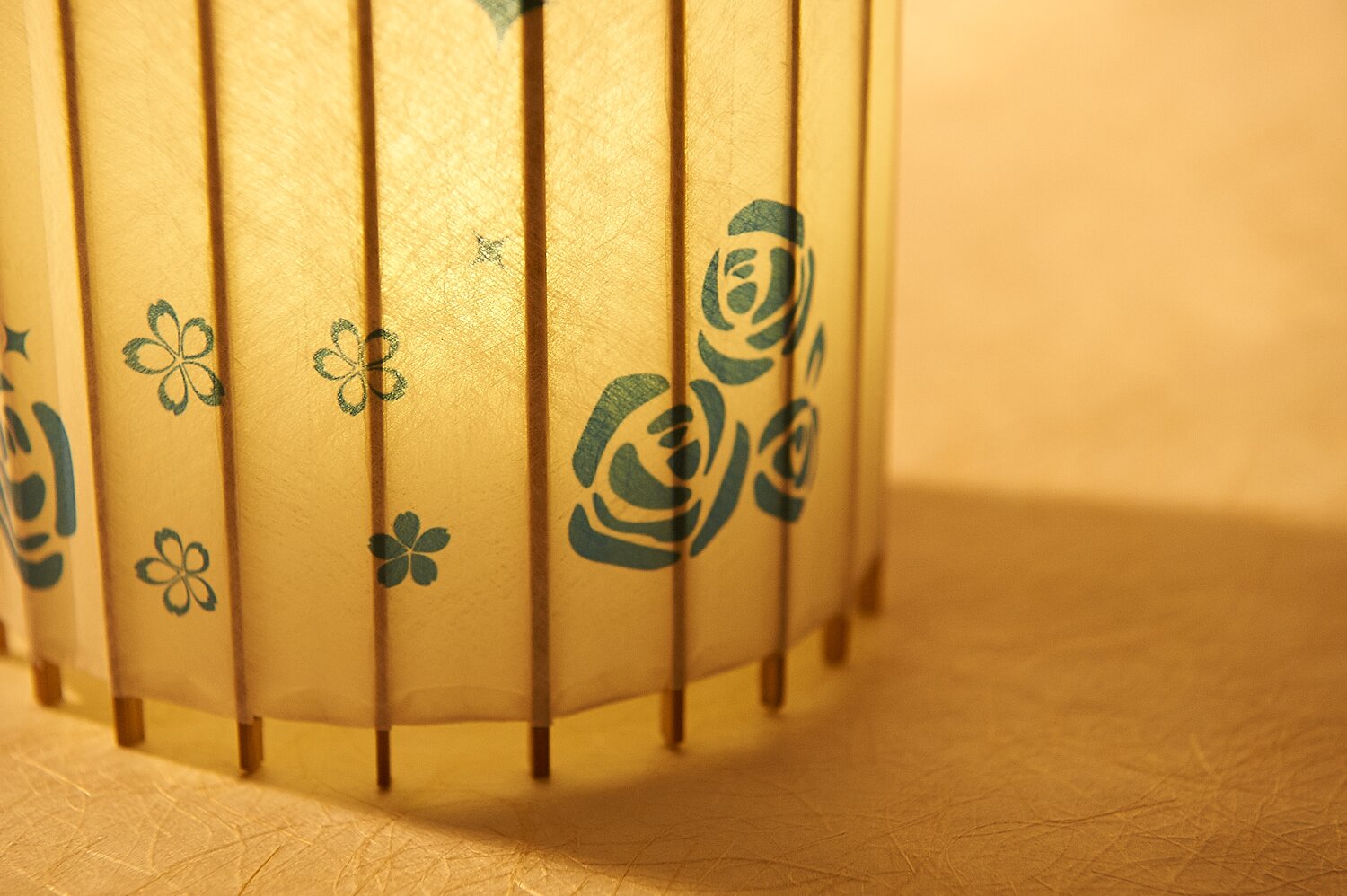 KOTORI Sae Kobayakawa Model

Various Japanese-style items chosen in the image of Sae Kobayakawa's elegant appearance are expressed using her image color pink as a basis.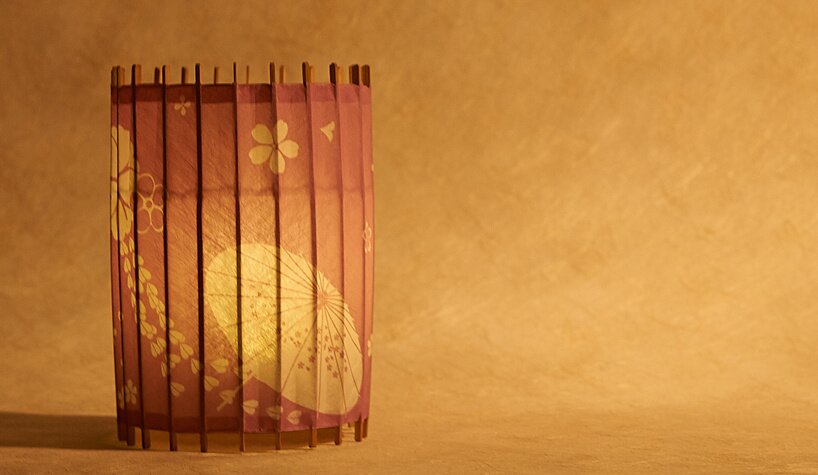 It's arranged with an ornate hairpin with cherry blossoms from HANAKANZASHI.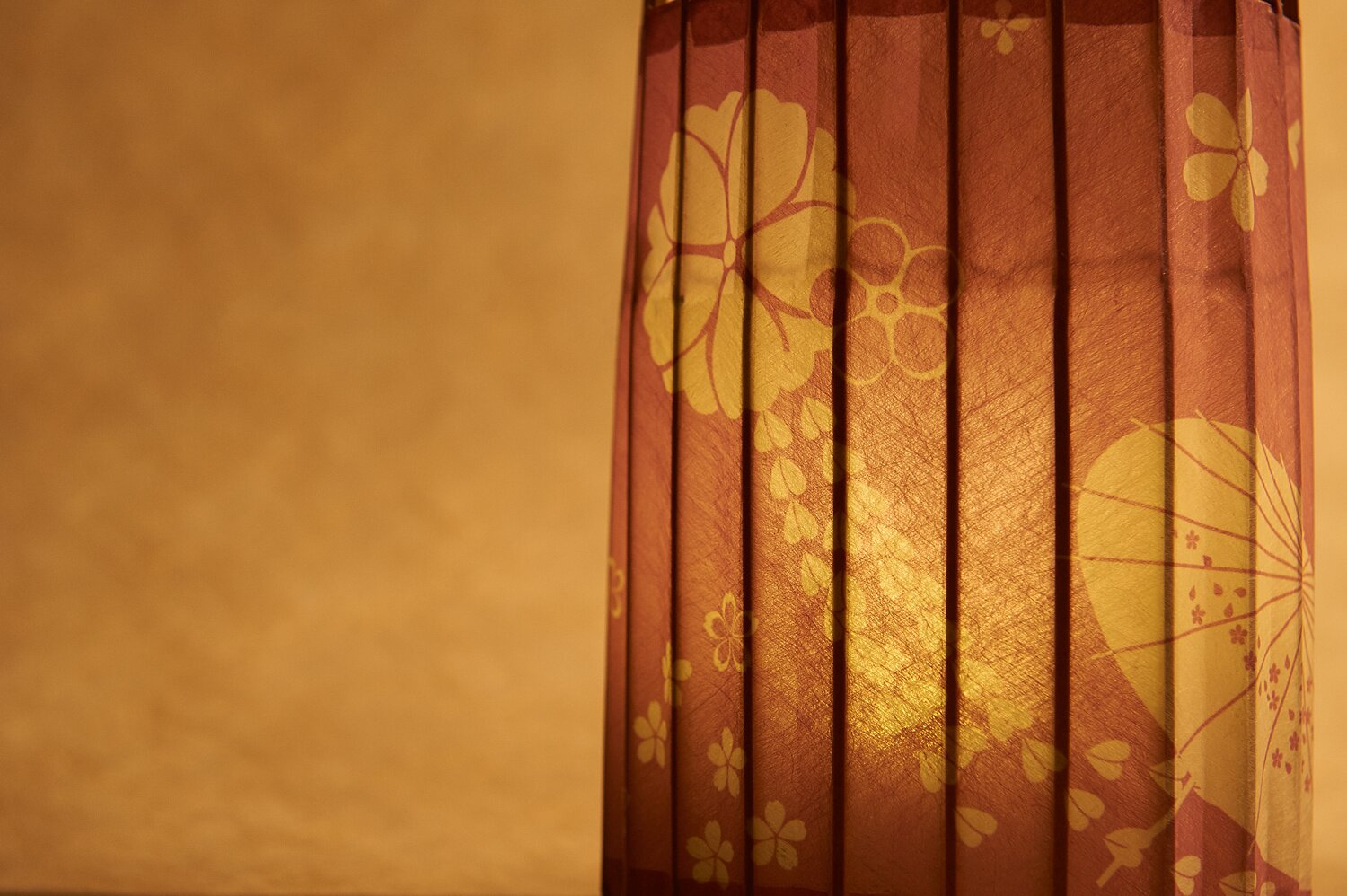 The design of the Japanese umbrella is particularly delicate.
It has a lively pattern of Japanese umbrellas that even Japanese umbrella craftsmen from Kyoto can appreciate.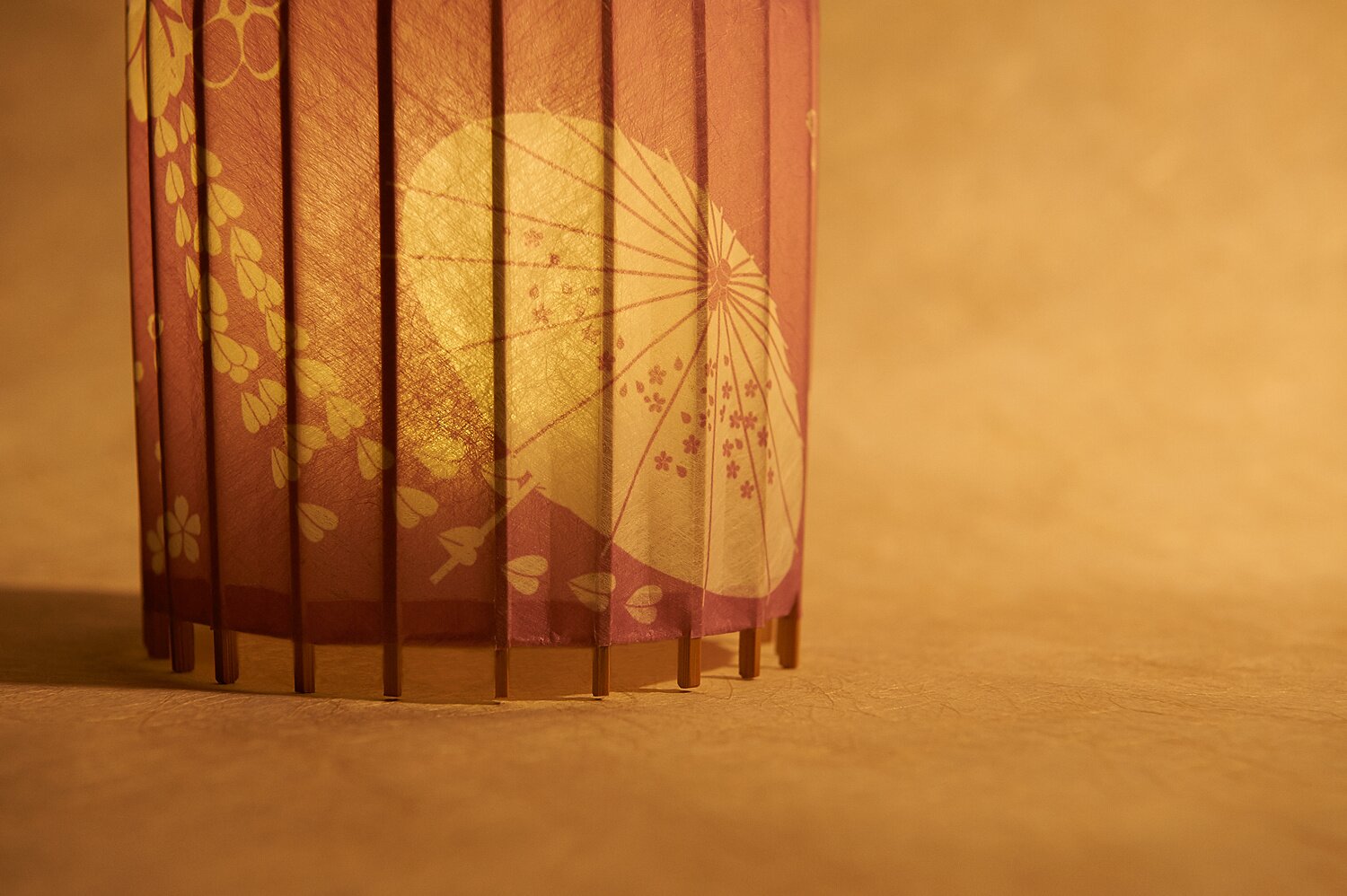 The gentle light from this shade that is made with traditional Kyoto craft techniques and a "Japanese" taste will warmly light your room.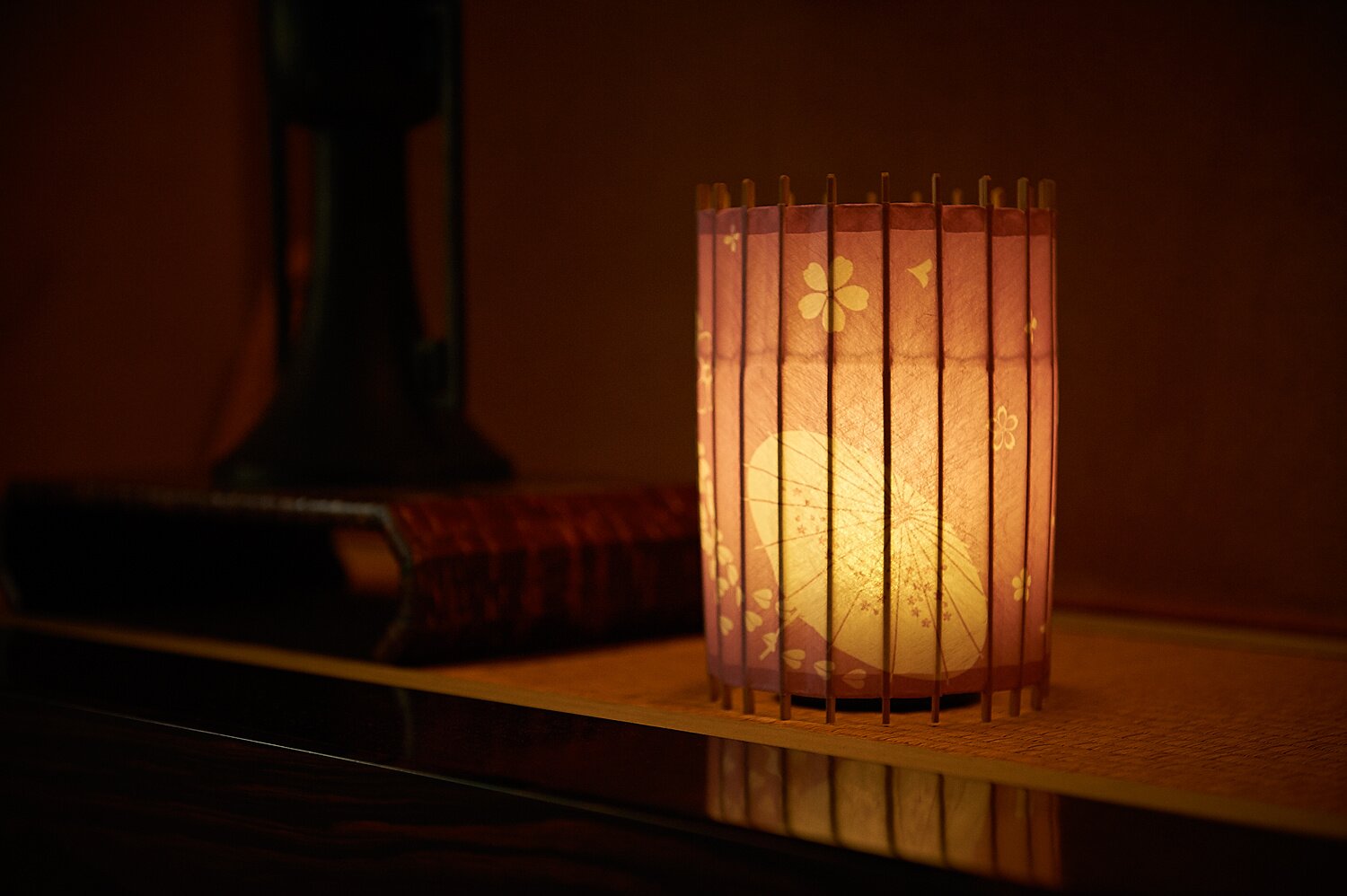 KOTORI Syuko Shiomi Model

This shade is made using white as a basis to express Syuko Shiomi's charms, decorated with "Ao no Ichibanboshi" and Japanese accessories that symbolize her.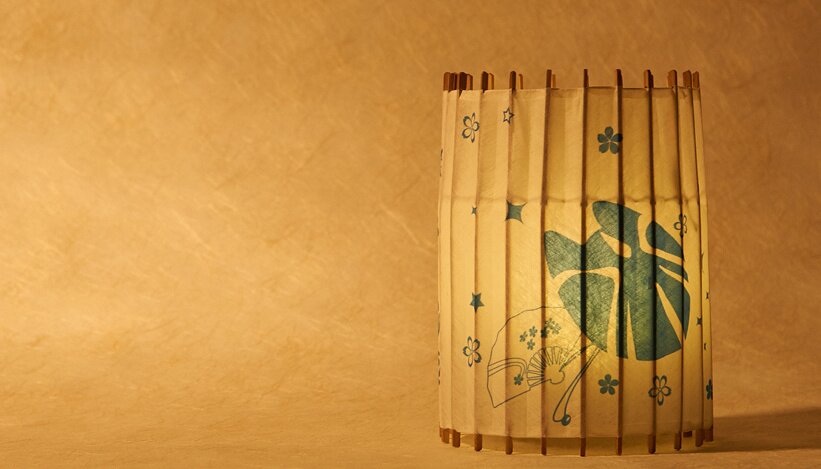 The fox mask and folding fan are strongly connected to the path Syuko Shiomi has walked.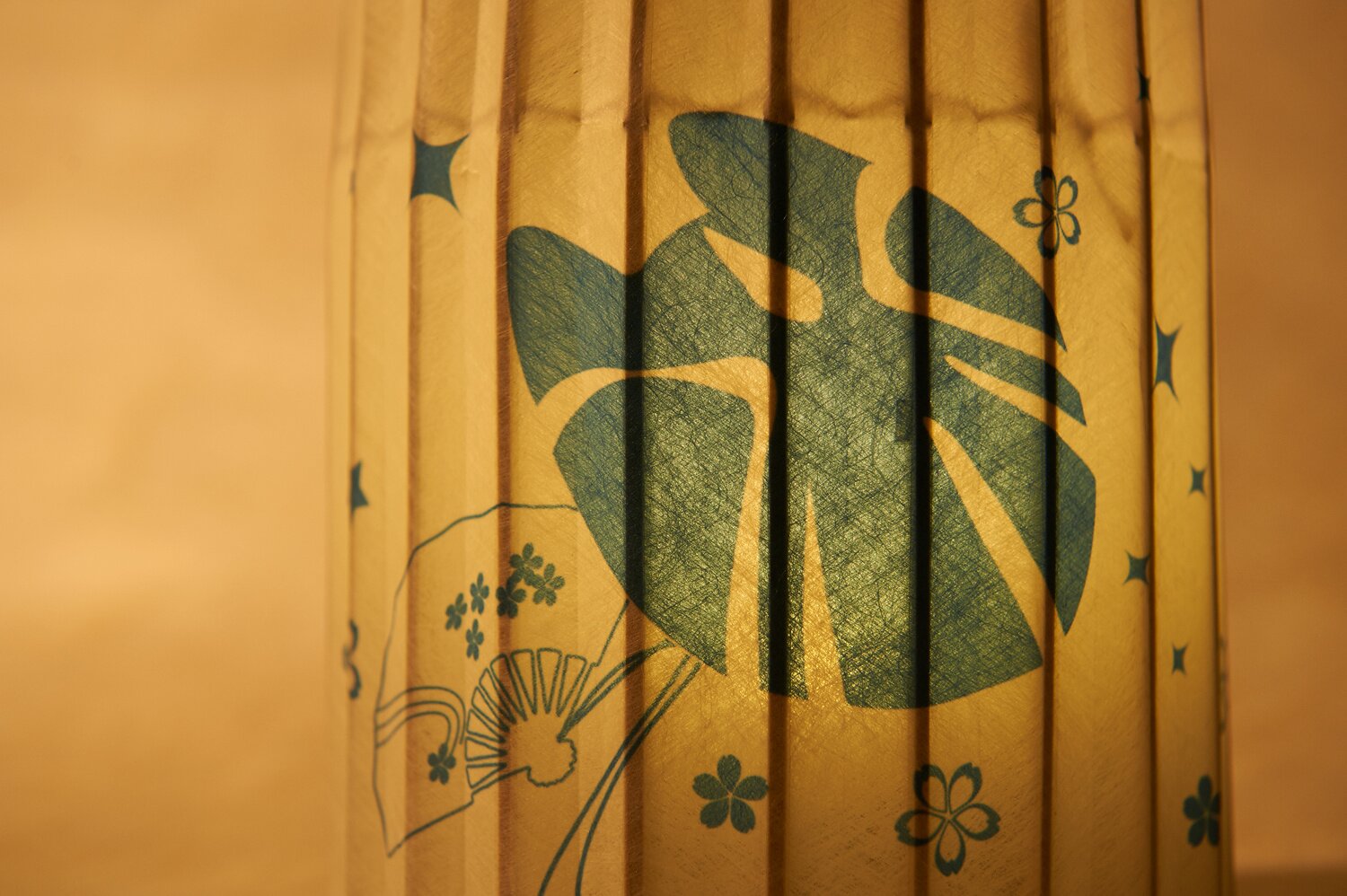 The pattern was made in the image of the first star that shines in the sky from "Ao no Ichibanboshi."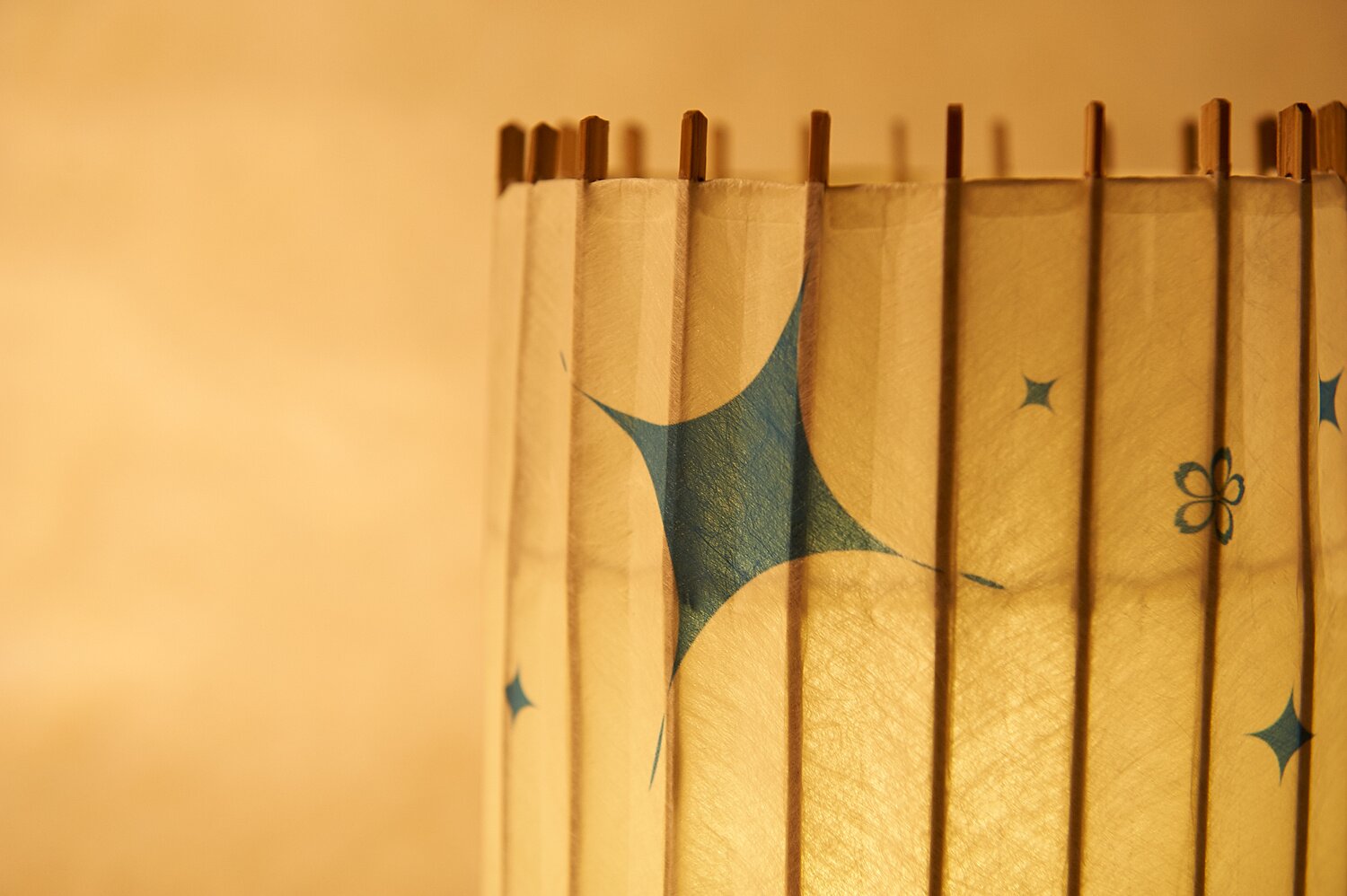 The soft light that shines elegantly will gently illuminate your room.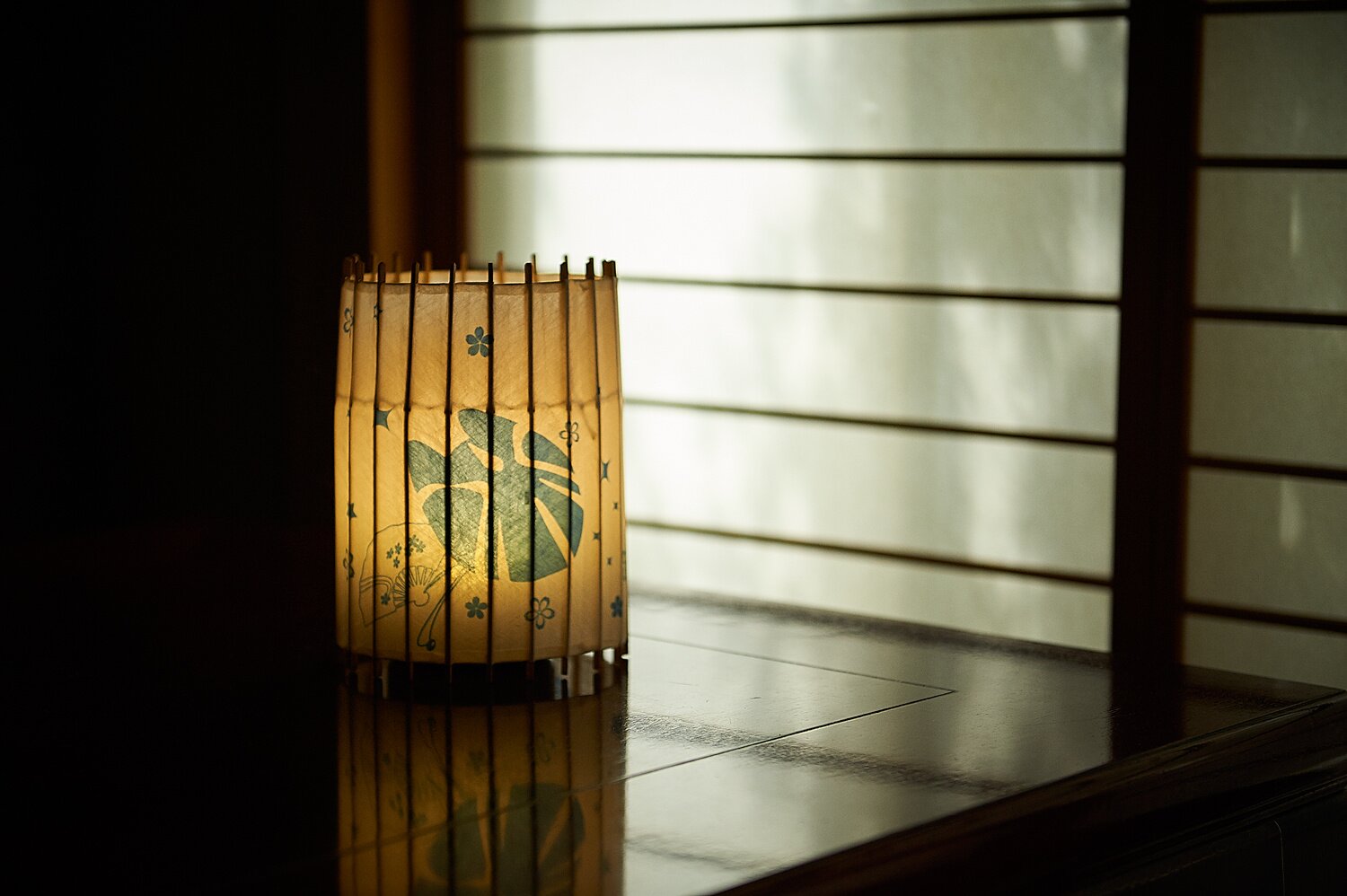 These Japanese Style Light Shades are made with a mix of the ingenuity of traditional Kyoto craftsmanship and Hagoromo Komachi to color your room with elegance after a hard day's work as a Producer.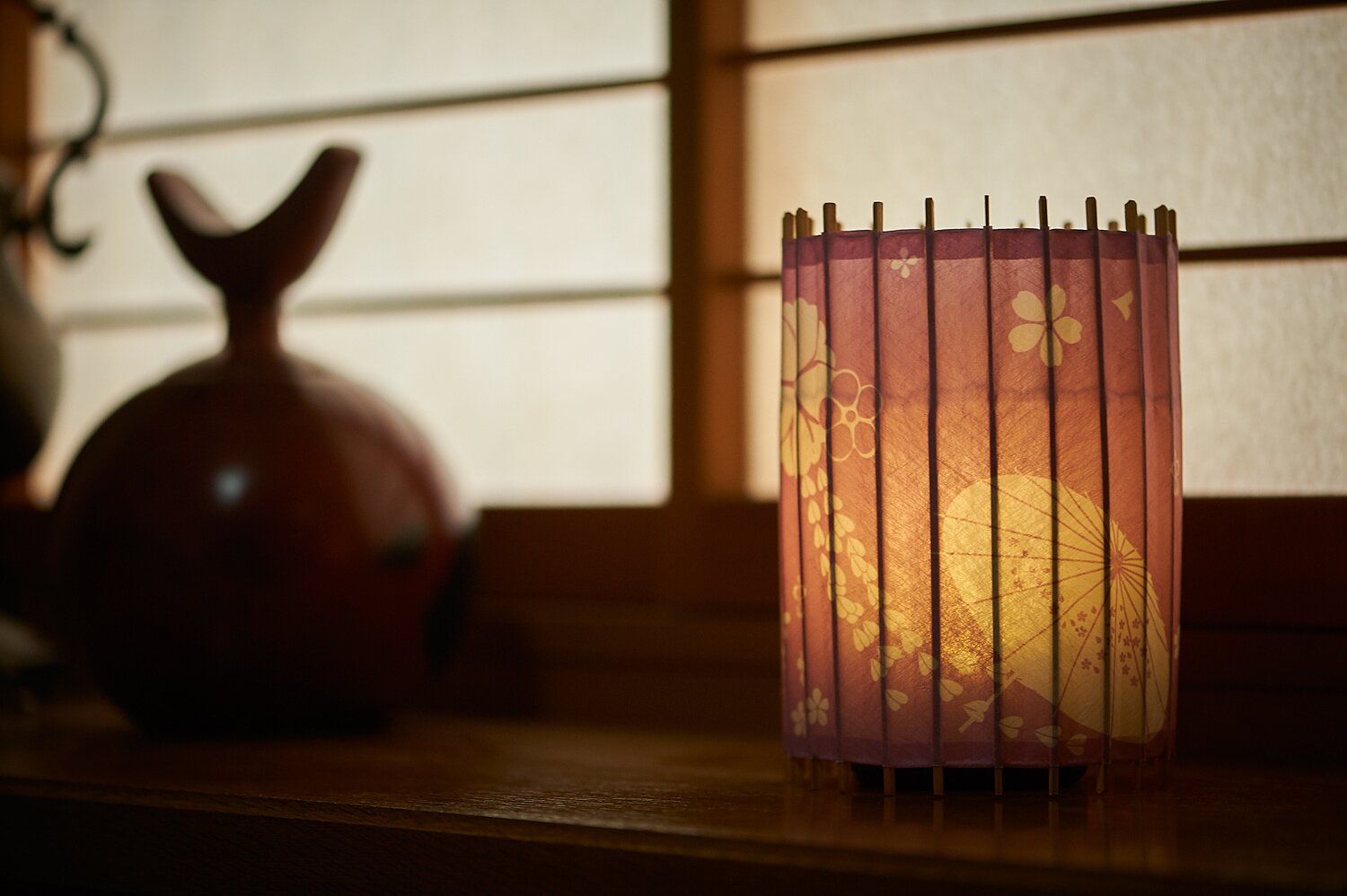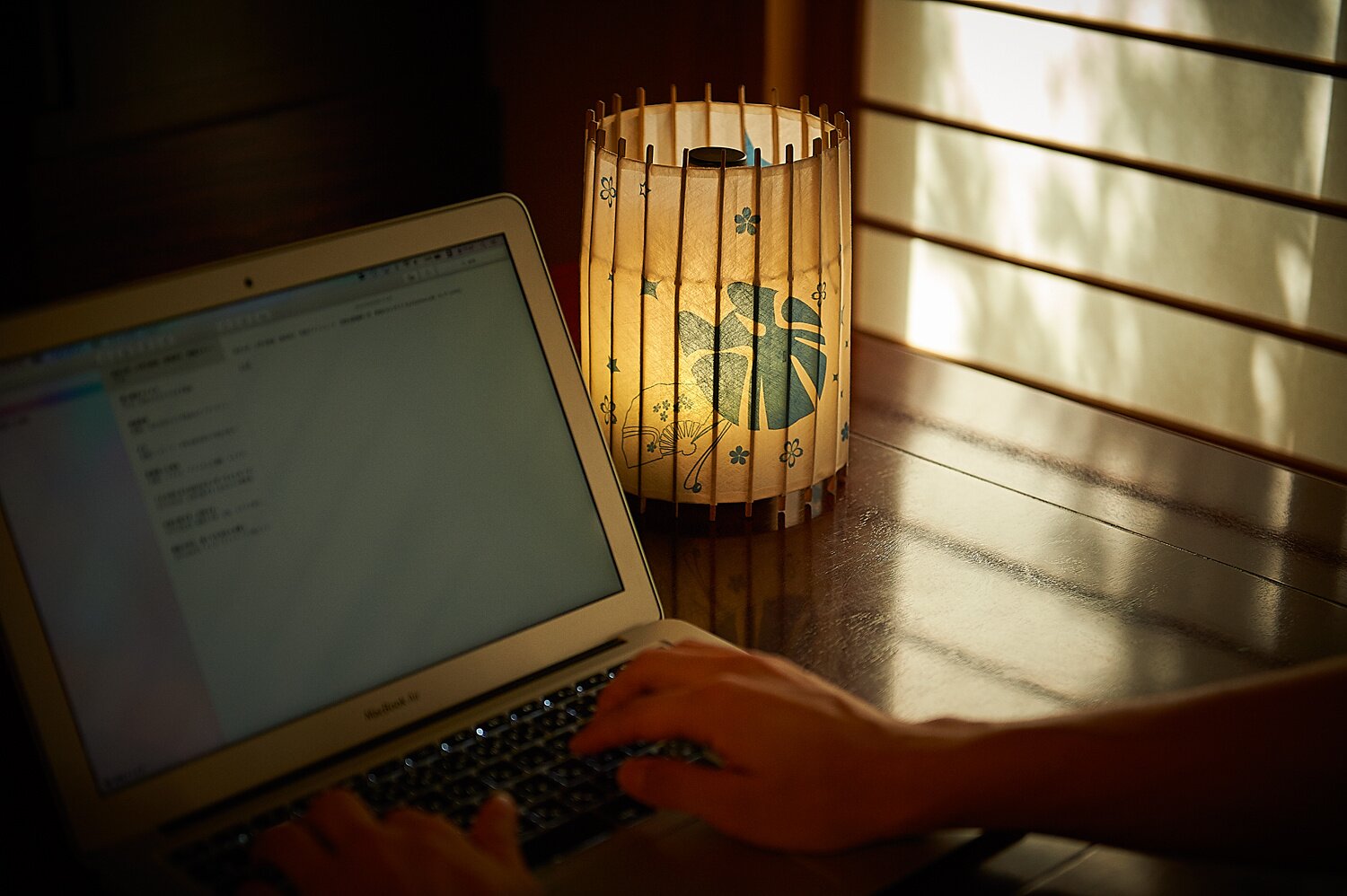 Product Names: KOTORI Sae Kobayakawa Model; KOTORI Syuko Shiomi Model
Series Name: THE IDOLM@STER CINDERELLA GIRLS
Product Diameter: 14.5 cm / 5.7 in
Product Height: 20 cm / 7.9 in
Price: 12,960 yen (tax included)
Pre-Order Period: September 16 ~ October 31, 2017
Estimated Shipping Month: February 2018
Availability: To all countries
Distributor: Tokyo Otaku Mode Inc.
Manufacturer: HIYOSHIYA



Project Organizer: Tokyo Otaku Mode Inc.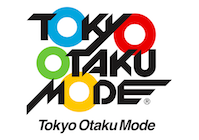 Manufacturer: HIYOSHIYA




Q: When will I be charged?
A: You will be charged immediately upon backing the project.
Q: Where will rewards be shipped from?
A: Rewards will be shipped directly from Tokyo Otaku Mode in Japan.
Q: I noticed that all prices are displayed in Japanese Yen. If I am paying with foreign currency, how will exchange rates affect my payment?
A: Rates may differ between credit card companies. Please contact your credit card company for further information.
Q: Are the rewards that ship to Japan and ship internationally different?
A: No. The rewards are the same. The only difference is the shipping cost.
Q: Will I need to pay any additional import duties, VAT, customs taxes, or local handling fees when receiving my reward?
A: Depending on your country's customs laws, you may be required to pay a tax before obtaining your package. In some areas, such as the United Kingdom and France, the local postal service may charge an extra handling fee for processing packages affected by customs taxes. Payment of customs taxes and any possible handling fees is the responsibility of the purchaser.








©BANDAI NAMCO Entertainment Inc.