From the Attack on Titan x Tokyo Otaku Mode product development project comes a daily desktop flip calendar "proposed" by the 13th Survey Corps Commander, Erwin Smith.
This spring, the commander and most trusted member of the Survey Corps will make his courageous debut in the world of desktop flip calendars. His calm but passionate words will support you every single day of the year.
This product will be available for preorder on TOM Projects, and it is scheduled to be available in Japanese bookstores starting April 9, 2018, the same day "Attack on Titan" Vol. 25 will be released.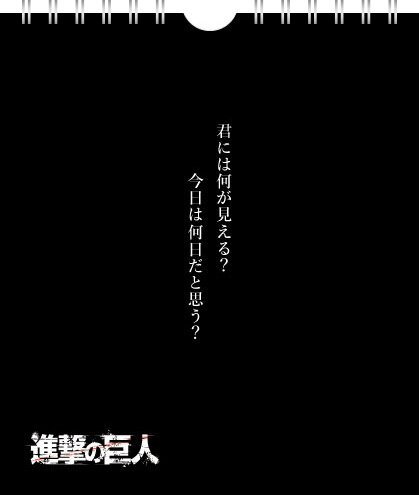 Popular quotes by Commander Erwin from various volumes of the "Attack on Titan" manga have been carefully selected. This calendar is loaded with the commander's excellence and can surely be enjoyed every single day.
31 Days of Scenes & Dialogue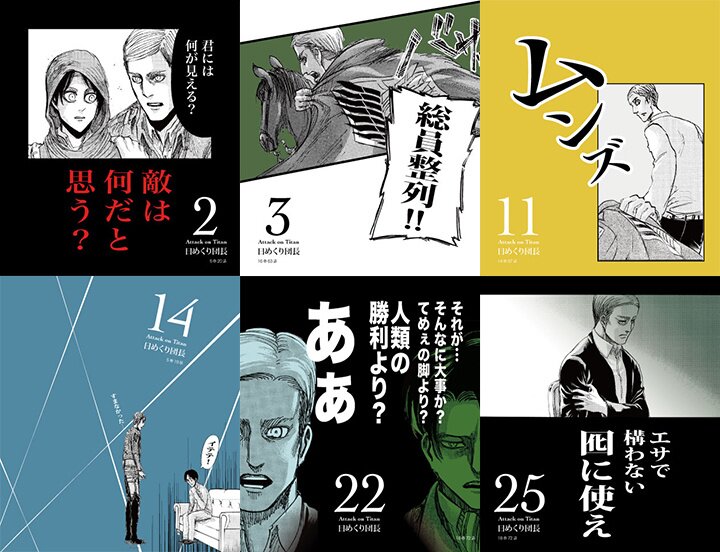 Images of product under development. Date and details might differ from final product.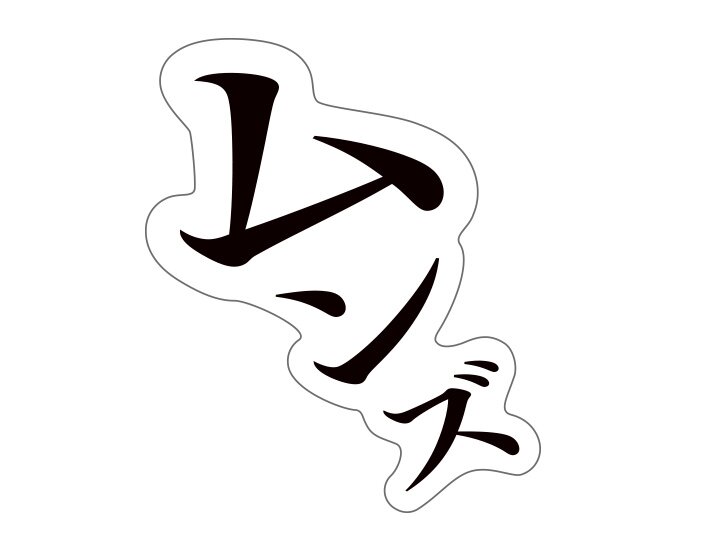 All preorders on TOM will come with a bonus "ムンズ sticker!
(Munzu: grabbing/groping onomatopoeia)
*This sticker will not be included in the version sold in bookstores and other online stores from April 9th.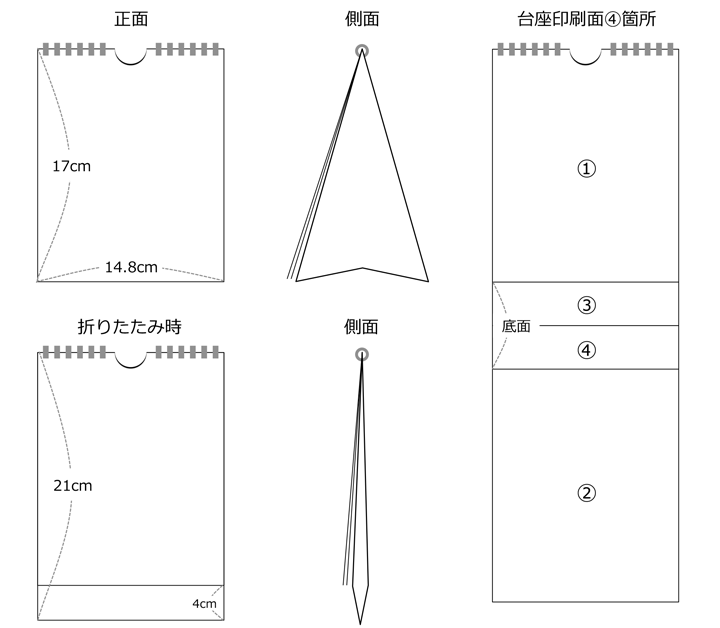 ・Product Name: Attack on Titan Flip Calendar: "A Proposal to Humanity from the 13th Survey Corps Commander" Erwin Smith Ver.
・ISBN:9784802192101
・Number of Pages: 18 (includes front and back cover; calendar pages are double sided)
・Printing Dimensions: 17 x 14.8 cm | 6.7" x 5.8"
・Package Dimensions: 22 x 15 x 1 cm | 8.7" x 5.9" x 0.4"
・Language: Japanese
・Made in Japan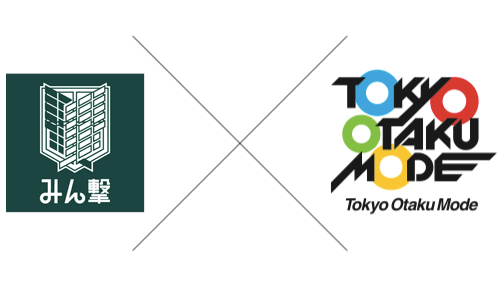 Attack on Your Wallet Corps is a collaborative product development project between TOM and Mingeki, the official fansite for Attack on Titan, which creates products based on both the project planning ideas posted by their fanclub members and requests from overseas fans on TOM.

Q: When will my rewards be shipped?
A:
Rewards are scheduled to be shipped out in April 2018 in the order received.
Q: Where will the rewards be shipped from?
A:
Rewards ship from the TOM warehouse in Japan.
Q: What forms of payment are accepted?
A:
We accept credit cards, Amazon Payments, and PayPal.
Q: When will I be charged?
A:
You will be charged at the time your reservation is placed.
Q: Why can't I press the "Reserve" button?
A:
Please ensure that you have filled out your payment method and shipping information and try again.
Q: Will I be able to purchase this in bookstores or convenience stores?
A:
They are scheduled to be shipped after sales begin. Please contact your local bookstore for more information.
Q: How will you ship the rewards?
A:
Rewards will be shipped by SAL Small Packet Registered.
Q: I noticed that all prices are displayed in Japanese Yen. If I am paying with foreign currency, how will exchange rates affect my payment?
A:
Rates may differ between credit card companies. Please contact your credit card company for further information.
Q: Will I need to pay any additional import duties, VAT, customs taxes, or local handling fees when receiving my reward?
A:
Depending on your country's customs laws, you may be required to pay a tax before obtaining your package. In some areas, such as the United Kingdom and France, the local postal service may charge an extra handling fee for processing packages affected by customs taxes. Payment of customs taxes and any possible handling fees is the responsibility of the purchaser.
Ⓒ諫山創/講談社