Upcoming anime movie Weathering With You, directed by Kimi no Na wa.'s Shinkai Makoto, has confirmed its main cast in addition to releasing a new visual and trailer!
Ogura Shun, noted for playing the lead role in the live action Gintama franchise, will voice Suga Keisuke, a writer from a small editing studio. Honda Tsubasa (Winry in the live action Fullmetal Alchemist movie) is to play Natsumi, a curious student who works at the same studio.
Other confirmed cast members include prominent voice actor Kaji Yuki as Detective Takai, Hiraizumi Sei as his veteran partner Yasui, Chieko Baishou as Tomomi, and Kiryu Sakura as Miho's brother Nagi.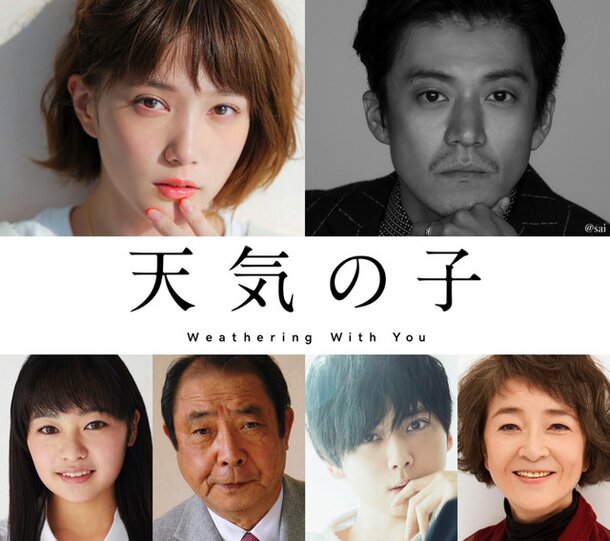 In addition to the cast announcements, the trailer featured the movie's theme song, "Grand Escape (Movie edit)", for the very first time. As well as popular rock band Radwimps, who returned for their second collaboration with Shinkai, the song is performed by actress Miura Touko.
The movie will follow high school student Morishima Hodaka (Daigo Koutarou), who runs away from his island home to come to Tokyo. Unable to find a job, he eventually ends up working for a shady occult magazine. Meanwhile, it rains everyday. Then, one day he meets a girl named Amano Hina (Mori Nana), who has a mysterious ability to clear the sky.
Weathering With You is slated to premiere on Jul. 19.
(C) Weathering With You Production Committee