A new key visual has been revealed for fall TV anime Double Decker! Doug & Kirill, the latest project in the Tiger & Bunny franchise! Centered around protagonists Doug and Kirill, the visual features four more characters whose roles are unknown as of yet.
The anime follows veteran detective Doug and newbie Kirill as they team up to crack down on a highly dangerous drug called "Ansem." Directed by Furuta Joji, it features character designs by Masakazu Katsura with series composition by Suzuki Tomohiro. Like Tiger & Bunny, animation is by Sunrise.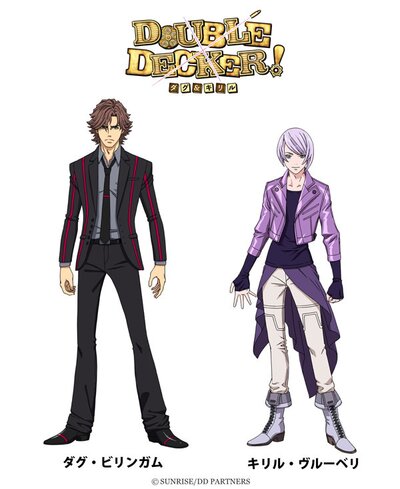 Double Decker! Doug & Kirill is slated to begin airing in fall. The first and second episodes will also premiere at Sunrise Festival 2018 Kouen on Sept. 2 along with a special panel.