A new collaboration between Tendence and One Piece will have fans navigating through time easily with two themed wristwatches!
Slated for release on Aug. 11, the watches are characterized by their playful appearances and unique perspectives. Each element was created with great care by a small team of designers, beginning with the glass dome that houses the layered dial inside.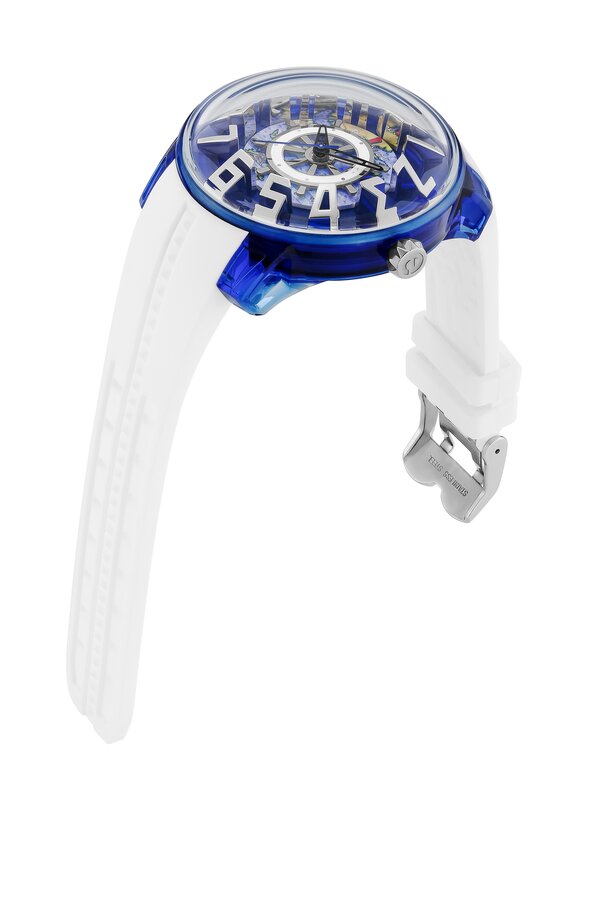 Naturally, the Log Pose wristwatch was inspired by the log pose that Nami is always wearing on her wrist. While it does differ in appearance, the two biggest factors carried over was the dome silhouette and the compass dial, which actually does rotate depending on the direction your wrist is pointing.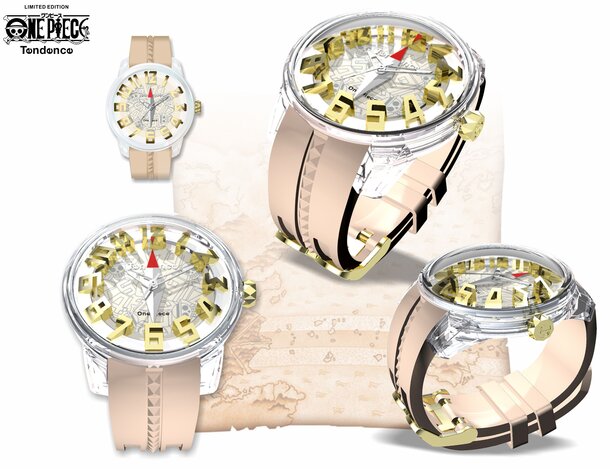 Meanwhile, though the East Watch version does not come from a specific character, it's certainly inspired by a tool that all pirates must use in some capacity: a sea chart. Harboring a deep blue like the color of the ocean itself, a fantastic rudder can be seen in the center of the dial across the background of a detailed map.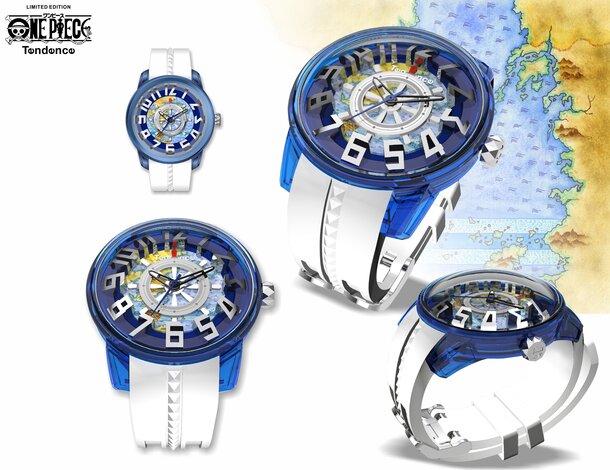 They also come with a comfortable silicon wristband, a special collaboration box, and a novelty cleaning cloth that matches the image of the background on the dial. The visual differs depending on whether you go for the Log Pose or East Watch version.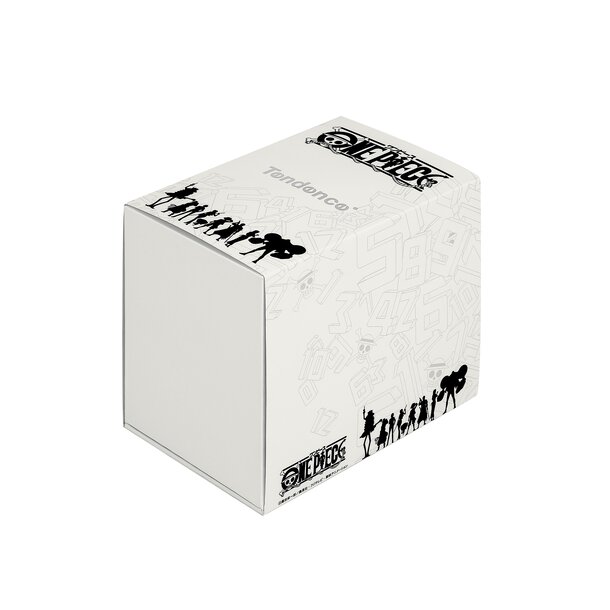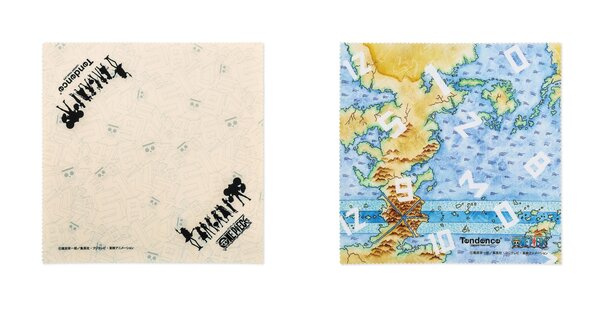 Preorders are now available at Tendence's official page, with each piece retailing for 59,000 (plus tax).
© Oda Eiichiro / Shueisha / Fuji TV / Toei Animation
© 2018 Tendence Japan.