Studio Ponoc has announced the cast and composers along with a new poster visual for its upcoming anime anthology film Modest Heroes!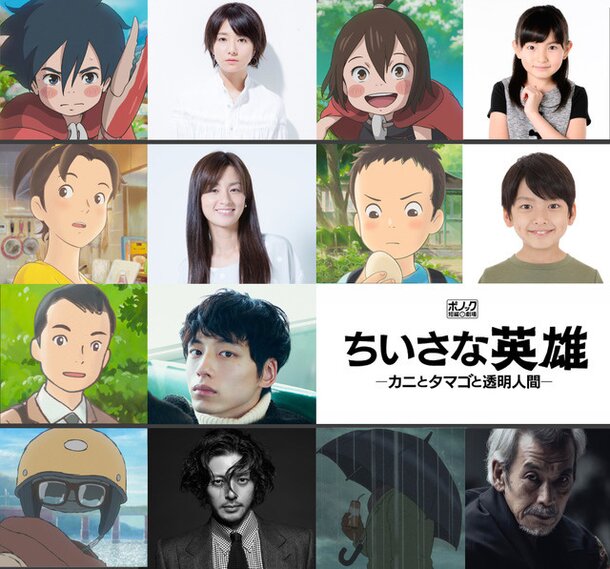 In Yonebayashi Hiromasa's Kanini & Kanino, Kimura Fumino takes on the role of older crab brother Kanini with Suzuki Rio portraying younger brother Kanino. Muramatsu Takatsugu is handling music composition.
For Momose Yoshiyuki's Life Ain't Gonna Lose, Ono Machiko's role is of a young mother with a son named Shun, played by Shinohara Souta. Sakaguchi Kentarou voices both the father and a doctor, and Shimada Masanori is handling music composition.
Finally, in Yamashita Akihiko's Invisible, Odagiri Joe portrays the invisible man, while Tanaka Min plays the blind man. Nakata Yasutaka is in charge of the soundtrack.
Modest Heroes is the newest project from Studio Ponoc, which was created by former Studio Ghibli animators. Studio Ponoc's first feature film, Mary and the Witch's Flower, premiered in 2017 in Japan.
Modest Heroes is slated to premiere in Japan on Aug. 24.