Don't worry, Kirima is on the clock and ready to serve; you can tell by looking at the cute maid uniform, which is standard at Fleur de Lapin! She even has on the trademark headdress with the long bunny ears.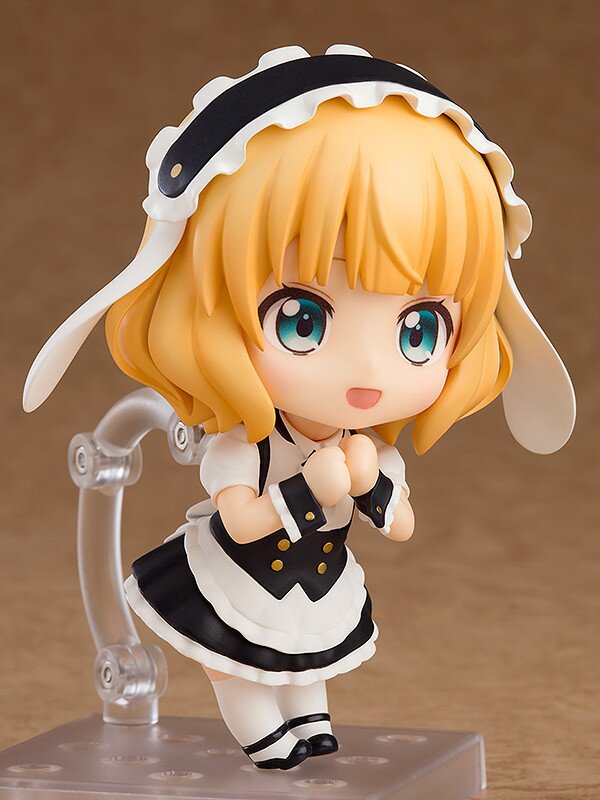 Naturally, Kirima also has a menu on hand and a can of coffee for when the cafe gets busy and she needs a little pick-me-up. Unfortunately for her, the diabolical mascot of Ama Usa An is stalking her unnecessarily! Anko seems to have a habit of attacking the ears on her headdress, which can also be depicted through the additional headdress Kirima has packed.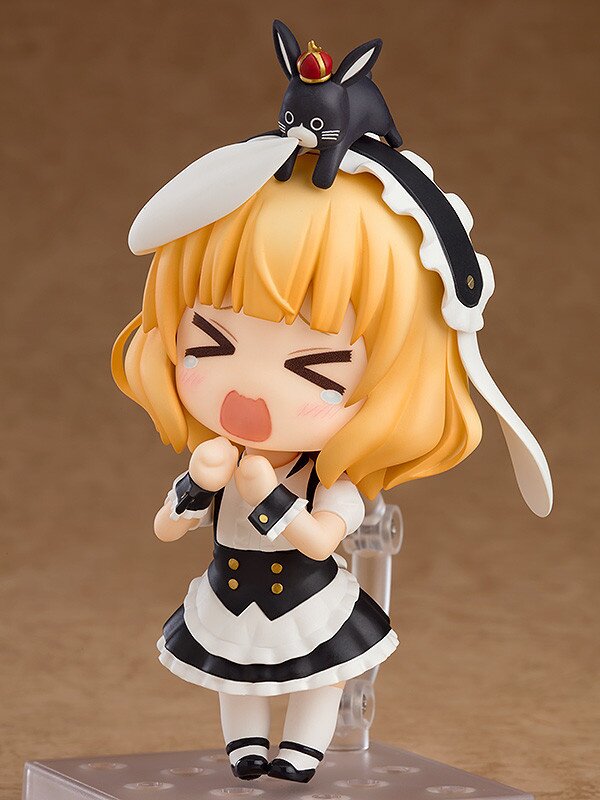 Maids can go through a lot of emotions in one day, so Kirima also comes with two other expressions: a tearfully panicked one and a caffeine-induced hyper one!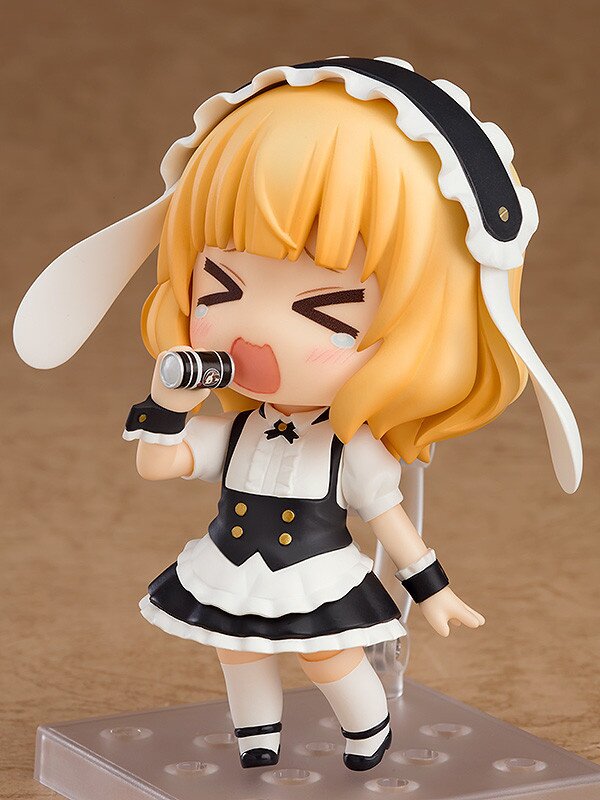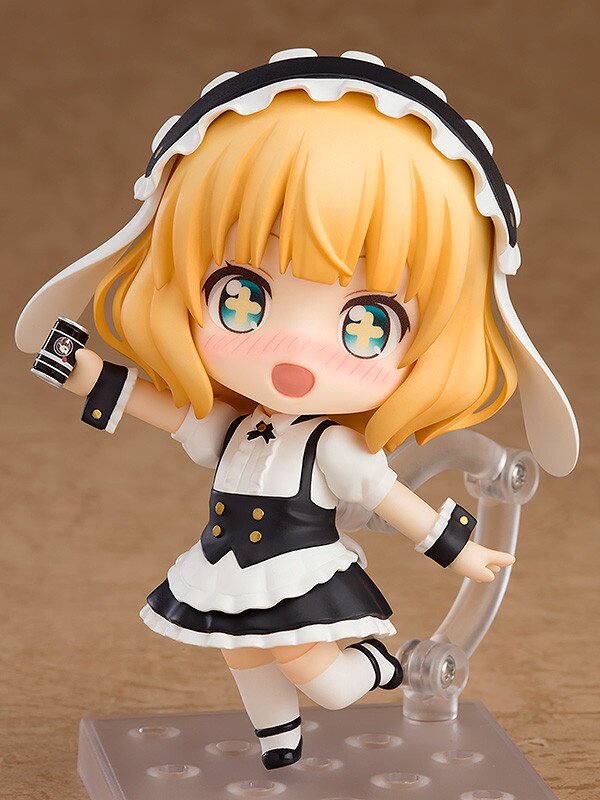 Nendoroids of Chino and Cacao were released previously, and Chiya and Rize will be on the way soon. Sharo is available for preorder at Tokyo Otaku Mode ahead of a Dec. 2018 release date.