Popular anime Yu Yu Hakusho has released a key visual for its two new anime episodes that'll release in Oct.!
The two episodes are titled "TWO SHOTS" and "All or Nothing." The former recounts how Kurama and Hiei first came to meet, while the latter revolves around a dire situation that the team must handle. However, instead of being broadcast on TV, the episodes will be included in the last volume of the upcoming Yu Yu Hakusho 25th Anniversary Blu-ray Box!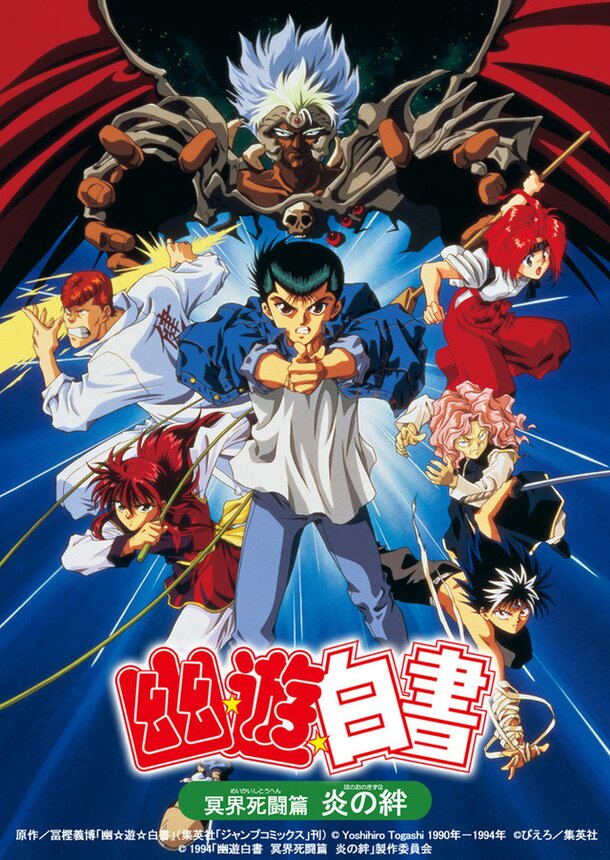 It has also been confirmed that four of the original cast members will be returning to participate, including Sasaki Nozomu (Urameshi Yusuke), Chiba Shigeru (Kuwabara Kazuma), Ogata Megumi (Kurama), and Hiyama Nobuyuki (Hiei).
For longtime fans, this set represents the perfect chance to sit down and revisit the popular classic in a crisp new format. Volume 1 (episodes 1-25) will be available from Jul. 27, also containing Yu Yu Hakusho: The Movie and Yu Yu Hakusho the Movie: Poltergeist Report as bonuses. Volume 2 (episodes 27-66) will follow on Aug. 28 and Volume 3 (episodes 67-94) on Sept. 26. Finally, Volume 4 (episodes 95-112) will release on Oct. 26, also giving fans their first look at "TWO SHOTS" and "All or Nothing".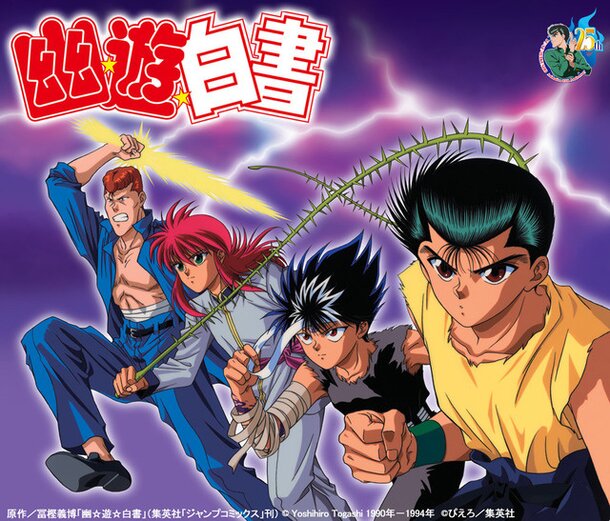 (C)Togashi Yoshihiro 1990-1994
(C)Pierrot / Shueisha
(C)1994 Yu Yu Hakusho Production Committee