The beautiful Minamoto no Raikou from the popular smartphone game Fate/Grand Order is now up for preorder as a stunning figure by Bellfine!
Scheduled to ship out in Oct. 2018, this Berserker-class Servant reaches a height of 250 mm at 1/7th scale.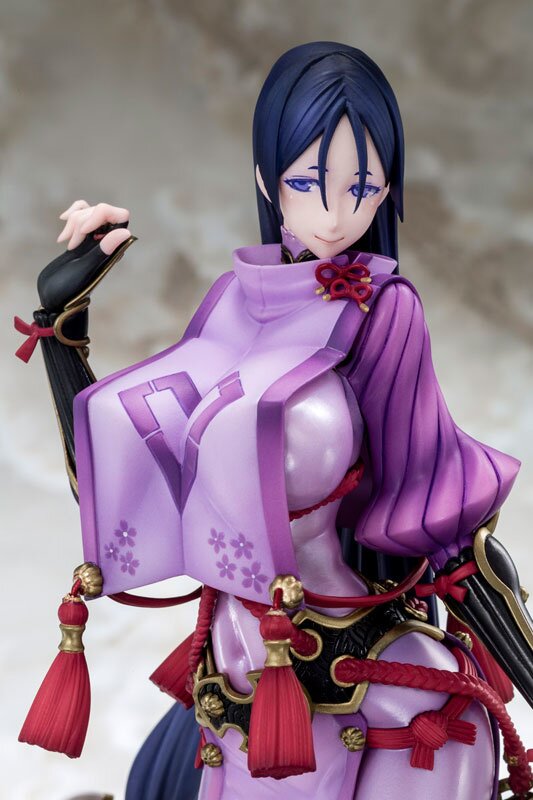 Superb detailing and sculpting offer a faithful reproduction that brings every part of her elaborate appearance to life, including the braided knots, thick tassels, or her engraved bits of armor. Her motherly aura is also conveyed with her soft smile and rosy cheeks.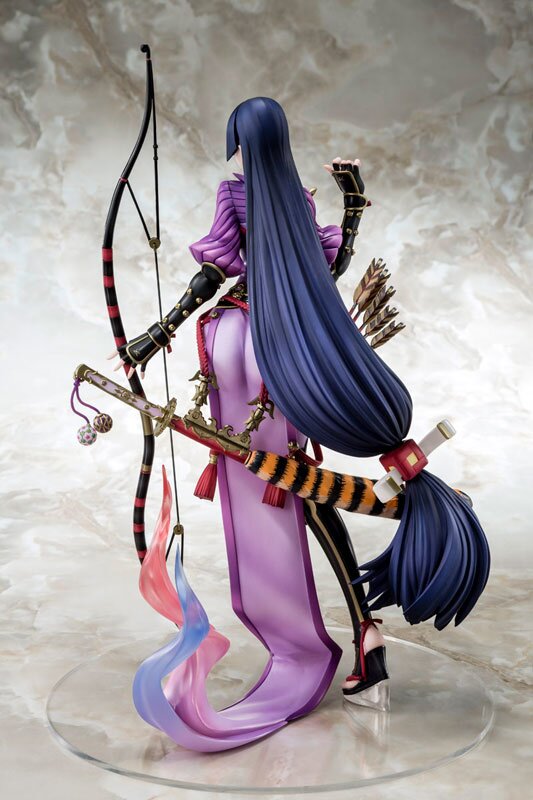 She comes with a detachable bow and arrow set, and her sword Doujigiri Yasutsuna is hidden behind her. From behind, admirers can get a fantastic view of her long navy locks and the long trail of cloth that ends in pastel gravity-defying wisps.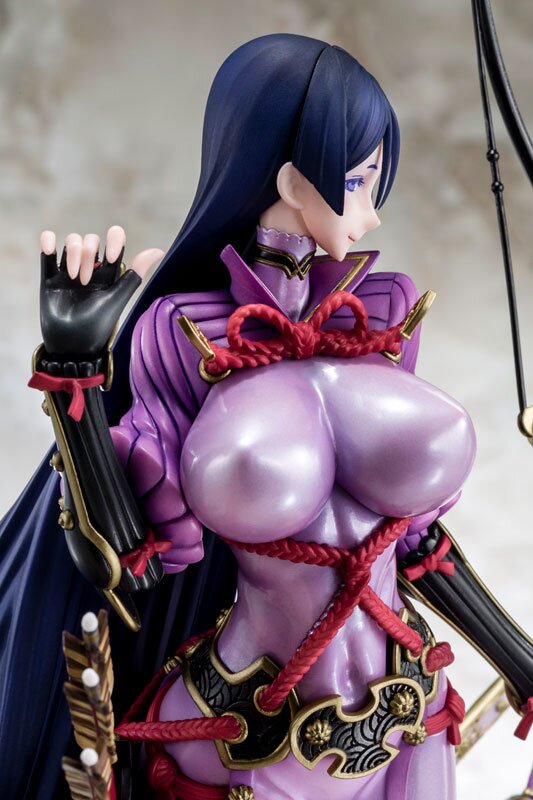 For an added option of customization, her shawl can also be detached for a better view of the voluptuous shape she cuts in her lavender bodysuit.
Product Details
Name: Fate/Grand Order Berserker/Minamoto-no-Raikou 1/7 Scale Figure
Series: Fate/Grand Order
Manufacturer: Bellfine Co.,Ltd.
Specifications: Painted, non-articulated, 1/7 scale ABS & PVC figure with stand
Height (approx.): 250 mm | 9.8"
© TYPE-MOON / FGO PROJECT