J-World Tokyo is giving a special shoutout to Haikyu!!'s hot-blooded sophomore Tanaka Ryunosuke with a mini event that begins Mar. 1!
Following the heels of another popular event from 2017, this particular one is dubbed "Haikyu!! Tanaka Festival 2nd" and is an extremely limited time affair, lasting only until Mar. 11. As always, events lead to special menu items, and the one this time around is certainly unique!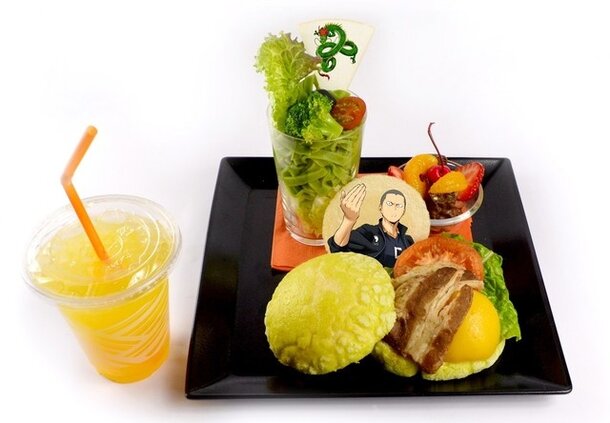 Seeing as Tanaka's favorite food is melon bread, it seems only appropriate that the new menu item would incorporate it! A fully loaded platter, the main star is the melon bread burger, which blends roasted yellow peaches, beef ribs, and other veggies. Along with orange juice, it also comes with a green pasta cup with a dragon motif, and a dessert cup filled with chocolate pastries and fruits.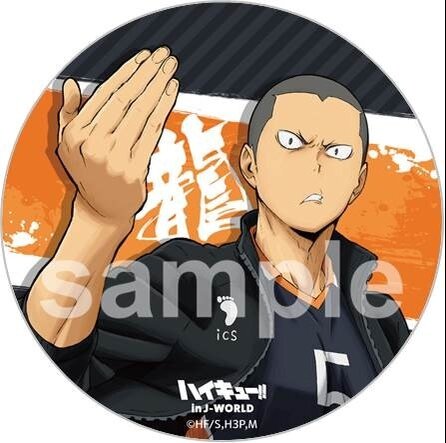 Original goods using specially commissioned illustrations will also be on sale. Fans can get their hands on acrylic stands, tin badges, and two different kinds of photo sheets!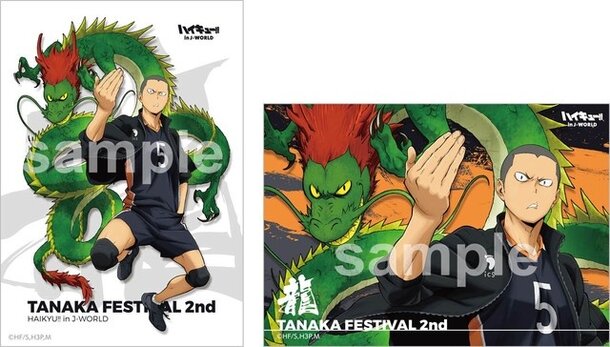 Finally, a life-sized panel of the illustration will be erected, so anyone who decides to visit can be sure to get a fun picture for memories. The window for visiting is short, so be sure to head out ASAP if you want to help J-WORLD TOKYO celebrate the misunderstood senpai Tanaka!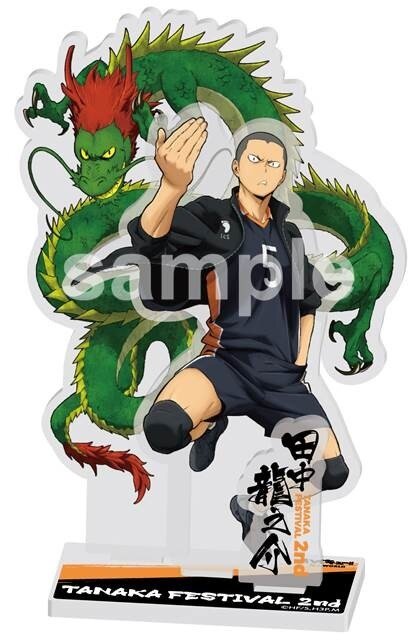 © Furudate Haruichi / Shuueisha / Haikyuu!! 3rd Production Committee / MBS