Marriage-themed mail order site Konin Todoke Seisakujo has opened orders for a new marriage certificate and photo props themed after Takeuchi Naoko's beloved classic Sailor Moon.
Signing a marriage certificate is an extremely important milestone for many, and now fans can mark it with a gorgeous and romantic illustration of Tsukino Usagi and Chiba Mamoru. Surrounded by blooming white roses, the pair share a tender and loving gaze.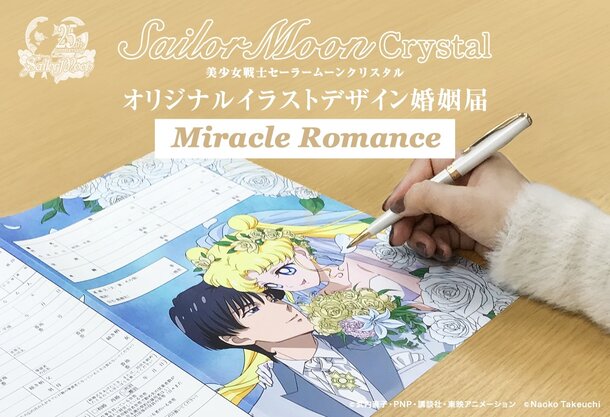 Joining the wide range of Sailor Moon marriage certificate designs on their website, this newest set is called "Bishoujo Senshi Sailor Moon Miracle Romance." Available for 3,000 yen, it also comes with a clear stand and your own copy to display at home, as well as a manual that explains how to fill it out.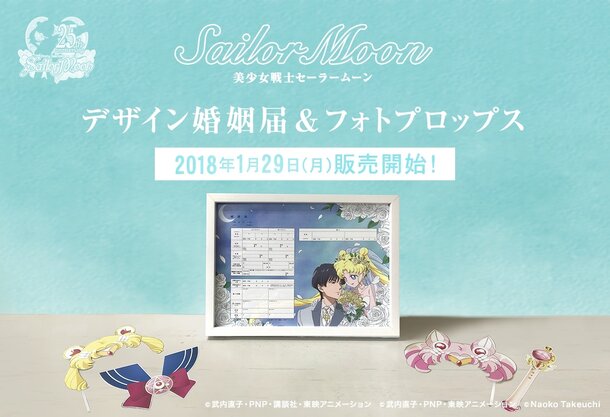 Those who also want a super cute photo session to celebrate can go with a photo props package, which is available for 2,160 yen. No need for expensive cosplays when you have quality cut-outs shipped right to you!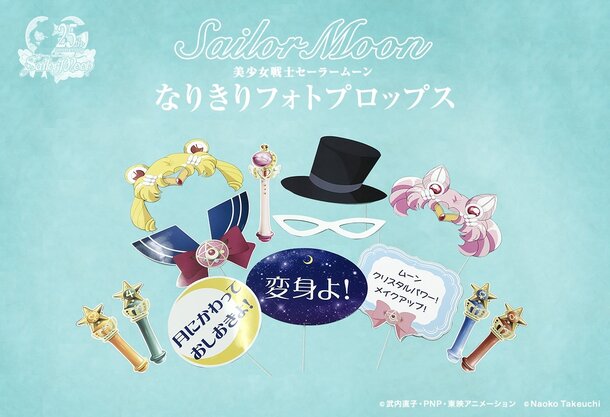 If you're getting married in Japan, why not try enlisting the help of Usagi and Mamoru?