New Year can mean many things, a fresh start, New Year's cleaning, a crazy party… And in Japan, lucky bags! Called "fukubukuro" in Japanese, these lucky bags come in all shapes and sizes with various themes ranging from fashion pieces to otaku goods.
Even restaurants and food stores in Japan join in the fun, so if you've gotten curious, take a look!
1. KFC celebrates the holiday season with some "finger lickin' good" stuff!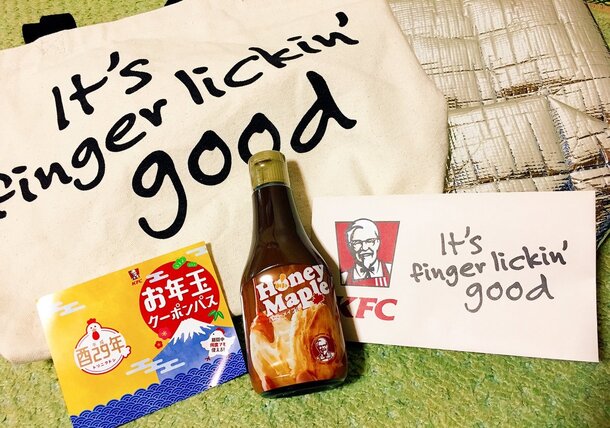 No need to worry about the logistics of fried chicken in a fukubukuro, because this particular bag offered a special New Years coupon! Plus, doesn't that honey maple syrup look intriguing as well? A double treat to the tummy~
2. A collection of quirky McAccessories you can use all year round!
Just look at this loot! A series of appetizing accessories in a cute tote bag, plus enough coupons to share with your friends after some exhausting New Years celebrations. McDonalds gets a huge yes for this!
3. Fast food chain MOS Burger gives the gift of being able to eat on the go, bento-style!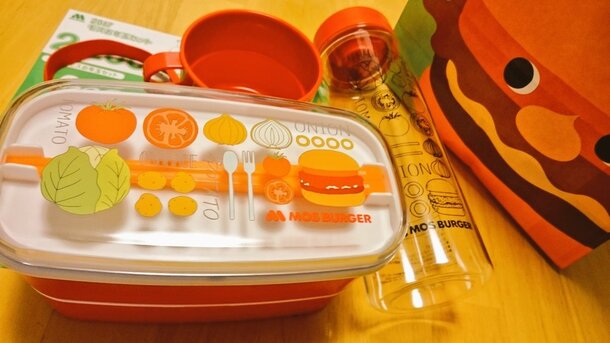 It's always good to know you're getting something useful out of a fukubukuro. This cute layered bento box (plus drink accessories!) from MOS Burger is a handy thing to have any time, not to mention the coupons~
4. Baskin Robbins has put all the sweetness of their ice cream into these cute items!
Baskin Robbins' happy bag is truly a package full of joy~ After redeeming your coupons at the store for a few scoops of delicious ice cream, keep the dessert time rolling at home with the adorable cutting board, the fluffy mint-choco socks and other homey items!
5. For New Years, Häagen-Dazs offers premium ice cream at a lucky bargain!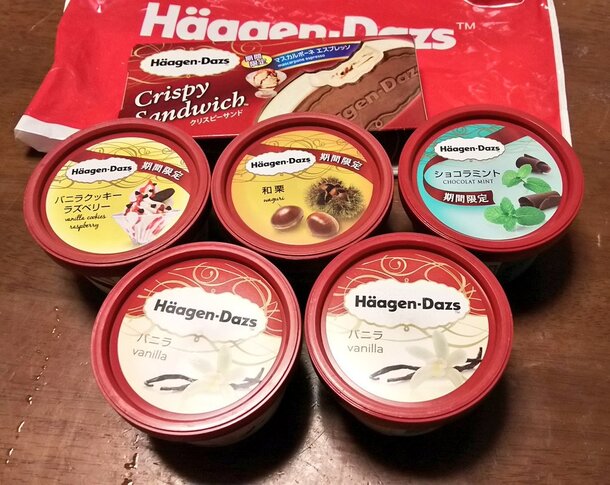 In Japan, Häagen-Dazs often creates amazing limited-edition flavors to satisfy the appetites of ice cream enthusiasts, and it looks like they've also gotten into the tradition of fukubukuro! This mouth-watering collection came with 6 ice creams for a fraction of the original price. Now the only question is, who gets which?
Lucky bags are a huge amount of fun, so here's to hoping for many more years of awesome hauls! Are you hoping to snag any this year?
This is a Tokyo Otaku Mode original article.