The mail order site AMNIBUS has begun accepting orders on Nov. 7 for original goods themed after Ruler from Fate/Apocrypha! Two new items were revealed, both of them by Arma Bianca, a brand that focuses on creating items that can be used in regular daily life.
Up first is a pullover that bears the series name and a motif of Ruler's Noble Phantasm! Almost resembling a college-themed hoodie, it's easy to put on and cozy to wear, making it perfect for both lounging around the house and making quick casual trips!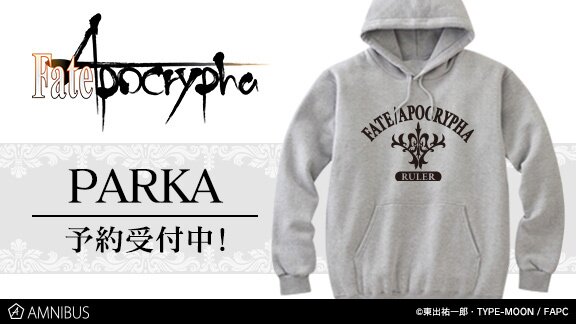 Price: 5,980 yen
Sizes: (Men) XS / S / M / L / XL / XXL
Sizes: (Ladies) M / L / XL / XXL / XXXL
Material: Cotton (90%) / Polyester (10%)
The second item is a case for your smartphone; luckily for fans, they've designed it to fit a large variety of phones! Simple yet mature in design, it bears the series name, a flag, and a calming purple color with silver accents.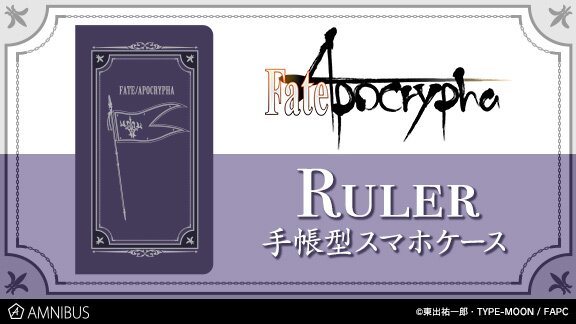 Price: 3,500 yen
Sizes: S (approx. 4" - 4.5") / L (approx. 4.5" - 5.5")
Materials: Faux Leather
What other items with the "daily use" concept would you love to see up for purchase?
© Higashide Yuichirou / Type-Moon / FAPC