The 2nd key visual for the upcoming stage play Ao no Exorcist: Shimane Illuminati Arc has been released! Rin and Yukio Okumura are featured in the center surrounded by the rest of the main cast.
The play is based on Ao no Exorcist (or Blue Exorcist), a popular shonen manga serialized in Jump Square (Shueisha) by Kato Kazue. Protagonist Rin has the devil's blood in him and deals with his harsh fate as he tries to become an Exorcist alongside his friends and twin older brother.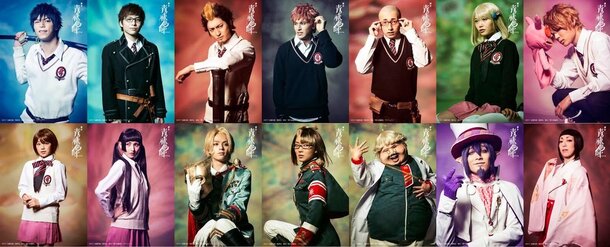 The Shimane Illuminati arc is written and directed by Nishida Daisuke, and it follows Yukio leading the group to Shimane prefecture in order to save Izumo who has been kidnapped by the Illuminati.
The visual hints at their battle with the Illuminati lead by the King of Light, Lucifer, with Shima appearing in an Illuminati uniform. It's exciting to imagine the story that will unfold before these characters!
Tickets also finally went on sale on Sept. 16 at 7,800 yen (tax included). Fans won't want to miss this!
Ao no Exorcist: Shimane Illuminati Arc Play
Performance Dates and Locations:
【Tokyo】10/20-29, Zepp Blue Theater Roppongi
【Kobe】11/2-5, Shin-Kobe Oriental Gekijou
General Ticket Sales: 9/16/2017 at 10:00 am~
※ Tickets are first come, first served, so please be careful.
Ticket Price: 7,800 yen (all seats designated, tax included)
(c) 2017 Kato Kazue / Shueisha・Ao no Exorcist Play Project