Many of us have admired the long luscious locks of Kurama from Yu Yu Hakusho, so Premium Bandai has decided to bring it to fans in the form of Kurama's Hair Treatment Oil!
This oil is based on a scene during the Dark Tournament saga when Karasu from Team Toguro sneaks up behind Kurama and says, "Your hair is a little damaged. Are you taking care of it properly?". The scent takes after the roses Kurama uses in fights and is accurately named "Rose Whip".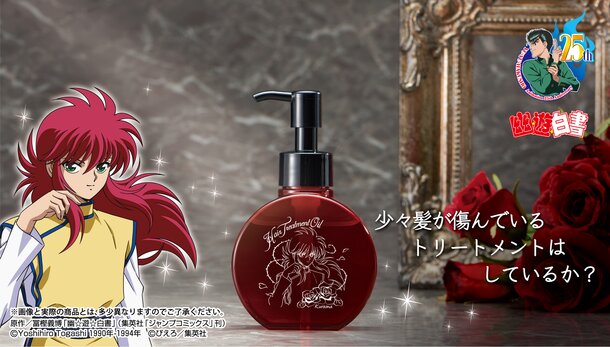 In addition to Japanese hybrid tea rose extract, it also contains rosehip and camellia oil for moisturizing and protection. This is a leave-in product you can use any time your damaged hair needs some mending and is also suitable for professional use.
To complete the character theme, both the packaging and the bottle feature an illustration of Kurama flicking back his silky hair.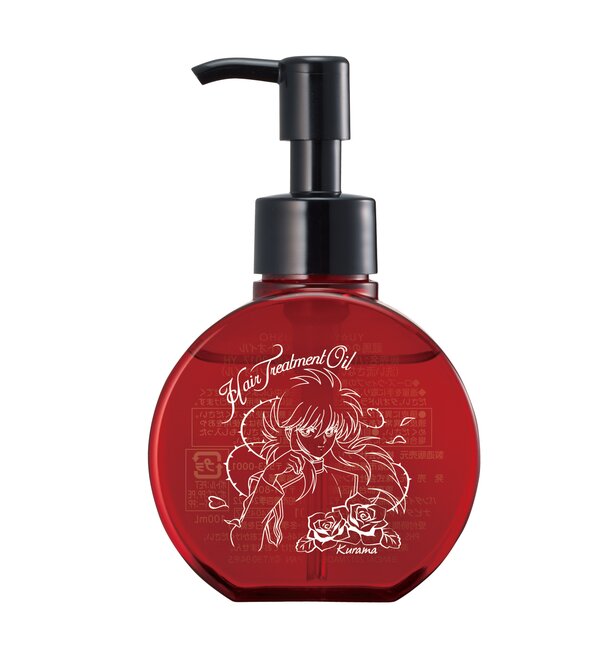 Based on Togashi Yoshihiro's manga, Yu Yu Hakusho follows Urameshi Yusuke, a high school delinquent reborn as a Spirit Detective. The anime aired from 1992 to 1995, making 2017 the 25th anniversary of the series. You can check out Pierrot's anniversary site here.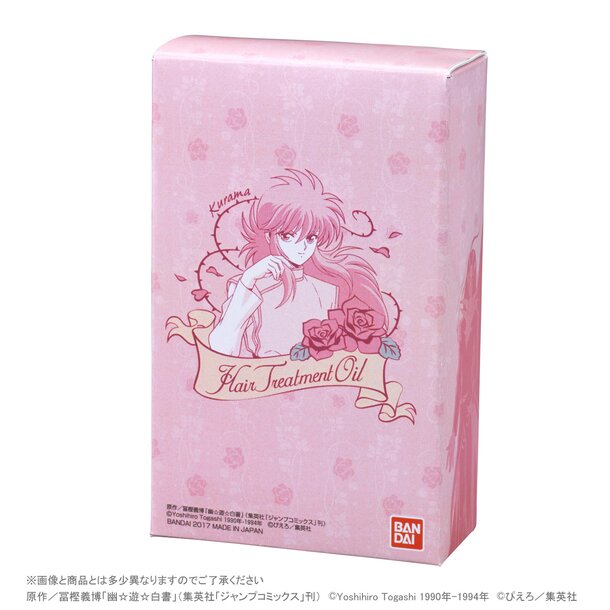 Available for pre-order from Aug. 2 until supplies last, Kurama's Hair Treatment Oil costs 3,132 yen after tax (not including shipping and handling fee). It's set to ship in December, just in time to smooth out that winter dryness~
(C) Togashi Yoshihiro 1990-1994 (C) Pierrot / Shueisha