The last of the three PVs leading up to the One Piece fall special "Tragic Duel: Luffy vs. Sanji" came out last Saturday!
The video was made by Sato Daisuke from Sato Eizo, who is loved by fans for bringing out the emotional angle in the fights he captures in his videos.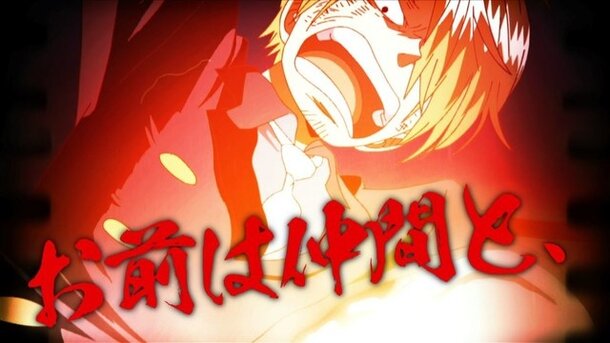 The one-hour special episode will feature the battle of Luffy and Sanji, the climax of the Whole Cake Island Arc. It is made by a different staff with Otsuka Takashi as director (the series director of Glitter Force and the director of this year's One Piece summer special "Episode of East Blue"), Fukuzawa Toshinori as supervising director, Ichikawa Keiichi as chief animation director, and Yokoyama Kenji as animation director.
The autumn special will premiere on Oct. 1. Are you feeling pumped to see Luffy against Sanji?
(C)Oda Eiichiro / Shueisha, Fuji TV, Toei Animation