Bandai will be accepting reservations for the figure "Portrait.Of.Pirates One Piece 'SA-MAXIMUM' Monkey D. Luffy Gear Fourth 'Boundman'" by MegaHouse from Apr. 28 on their official webshop Premium Bandai!
The figure will also be available in a number of other stores including MegaHouse's official webshop MegaTrea, the Mugiwara Store, and more.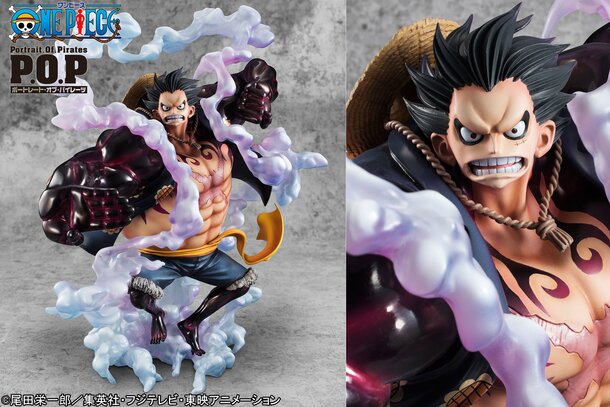 The first new release in the "MAXIMUM" series under the high-quality figure series Portrait.of.Pirates in four years, this piece captures the Straw Hat captain in his Gear Fourth "Boundman" form at a staggering 11.8".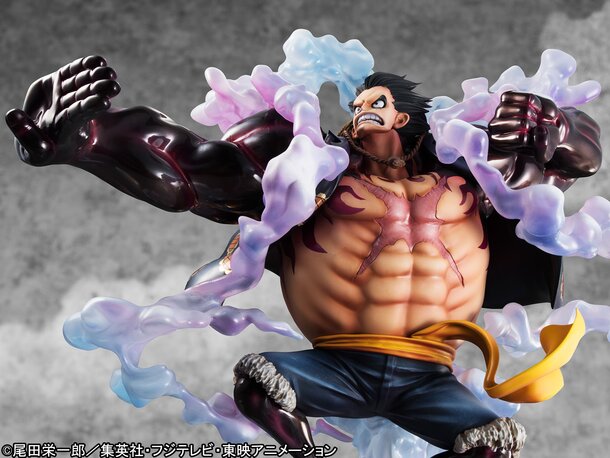 In his Boundman form, Luffy blows a huge amount of air in his body and coats his limbs and part of his upper torso in Busoshoku Haki. He also constantly emits steam, which was beautifully recreated in his stand. Sculpted by MAS (Pinpoint) and colored by Andou Kenji, he is featured in a pose and fierce expression resembling Deva from when he first revealed this form in his battle against Doflamingo of the Shichibukai.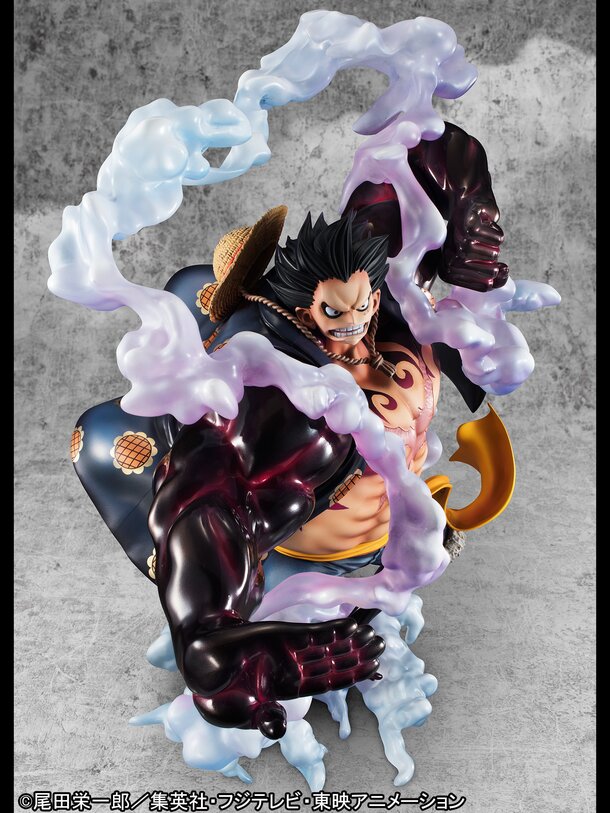 Product info
Product name: Portrait.Of.Pirates One Piece SA-MAXIMUM" Monkey D. Luffy Gear Fourth "Boundman"
Price: 16,799 yen (free shipping, tax included) + handling fee
Target age: 15+
Set contents: painted figure + display stand
Size: 1/8 scale, approx. 30 cm | 11.8"
Material: PVC, MABS
Country of manufacture: China
Vendors: Bandai Official Shopping Site Premium Bandai, Megahouse official webshop MegaTrea, Shueisha official webshop, Jump Character Store, Toei Animation Online Shop, Mugiwara Store
Reservation period: Apr. 28 (Fri), 2017 1:00 pm ~ until supplies last
Delivery: September 2017
Manufacturer: MegaHouse
(C) Oda Eiichiro / Shueisha, Fuji TV, Toei Animation