Nami and Tashigi are the latest pair to join Premium Bandai's spin-off of the Portrait.Of.Pirates figure series, P.O.P Ver.BB, which features some of the most popular characters from the franchise in cute, swimsuit themed designs.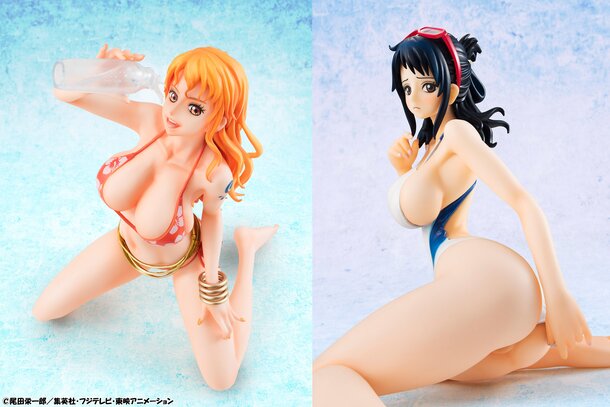 Straw Hats Pirates navigator Nami is sculpted in her post-timeskip appearance and wearing a hibiscus patterned bikini whilst pouring a bottle of water, which can also be removed.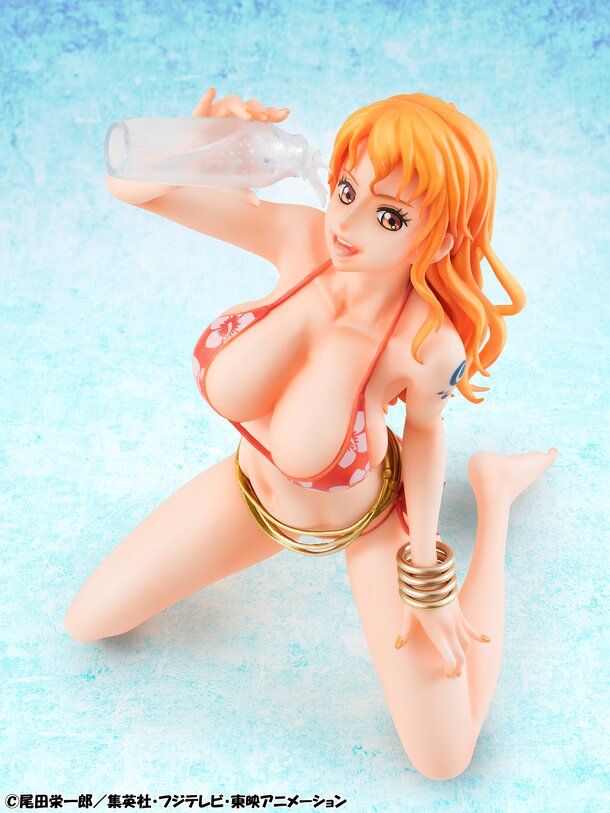 Accompanying her is the G-5 Marine Tashigi who appears in a competition-style white swimsuit. Inspired by an illustration in the One Piece Memorial Log, Tashigi Ver.BB White perfectly captures her alluring body line and embarrassed expression.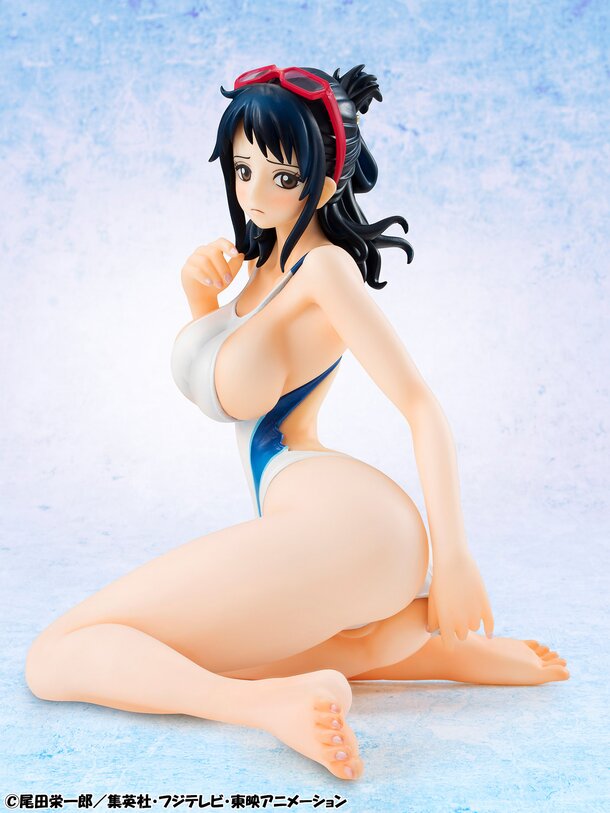 You can either pick up the girls separately or as a pair, but customers purchasing the set of both figures will receive a bonus photo card.
Name: Portrait.of.Pirates One Piece Limited Edition Nami Ver.BB 03 & Tashigi Ver.BB White Set
(http://p-bandai.jp/item/item-1000113757/?rt=pr)
Price: 17,928 yen (including tax and shipping, excluding handling fees)
Recommended age: 15+
Set Contents:
- Nami Ver.BB 03 & Tashigi Ver.BB White figures
- display stands
- bonus photo card
Size:
- Nami Ver.BB 03 1/8th scale (approx. 135mm)
- Tashigi Ver.BB White 1/8th scale (approx. 125mm)
Material: PVC, MABS, paper
Country of Manufacture: China
Pre-orders: from March 24 at 1pm until sold out
Vendors: Premium Bandai (http://p-bandai.jp/?rt=pr)
Release date: September 2017
Manufacturer: Megahouse
(C) Oda Eiichiro / Shueisha, Fuji TV, Toei Animation