Anime-Gataris is set to become a TV anime and will air from fall 2017. Previously screened as a series of short films in cinemas, the franchise became known for its fast paced dialogue. The anime's protagonist, Asagaya Minoa, is a first year high school student who gets into anime after joining an anime club and also has to contend with the imminent destruction of the world!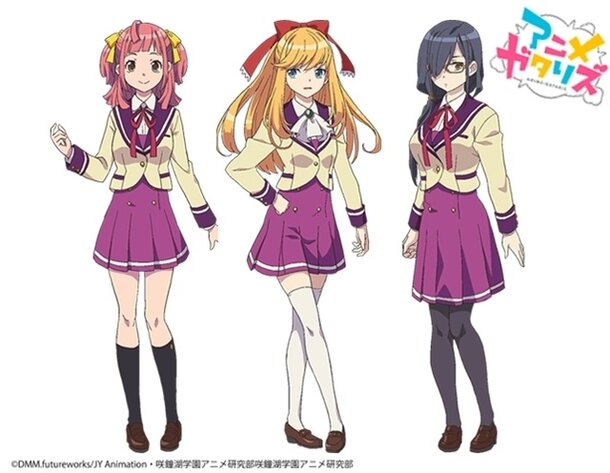 Director of popular anime shorts Morii Kenshiro will direct the anime adaptation in his first 30 minute project with frequent collaborator So-shi handling animation direction and character design.
Honda Kaede will play the protagonist, Asagaya Minoa, with Senbongi Sayaka as her wealthy classmate Kamiigusa Arisa, and Tojo Hisako as Koenji Miko.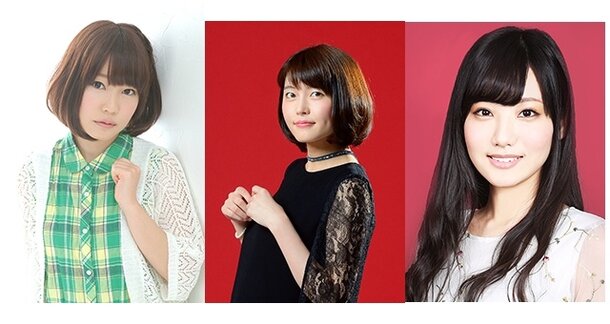 Prior to the series broadcasts, there will also be a special event held in Tokushima from May 5 - 7 at which members of the cast and creative team including Honda Kaede, Senbongi Sayaka, and Tojo Hisako are expected to attend as well as Takahashi Rie who plays a supporting role in the show.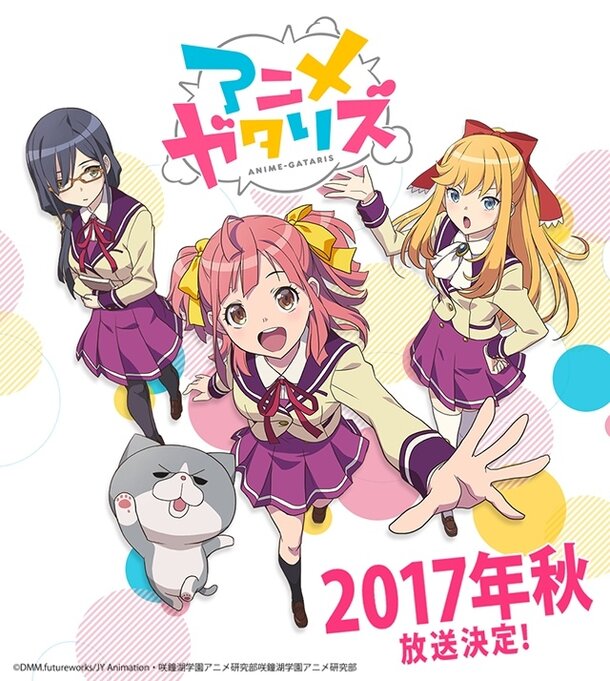 Anime-Gataris airs on Japanese TV from autumn 2017.
(C) DMM.futureworks / JY Animation, Sakeneko Private High School Anime Research Club