Hakuba Photo is about to release a series of cell phone charms and tin badges inspired by KonoSuba 2!

Featuring illustrations of Aqua, Megumin, Darkness, Eris and Yunyun, each of the puzzle-style charms comes in a hardwearing material with a ball chain so you can attach it to your smartphone right away. If you buy more than one you can also put them together just like a real puzzle!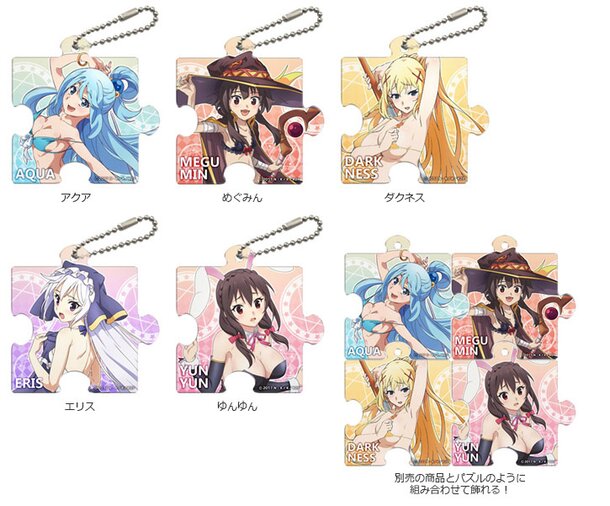 These round tin badges feature adorable super deformed illustrations of some of the series' best loved characters including Aqua, Megumin, Darkness, Wiz, Chris, Eris, and Yunyun.
(C) Akatsuki Natsume, Mishima Kurone / Kadokawa, KonoSuba2 Production Committee